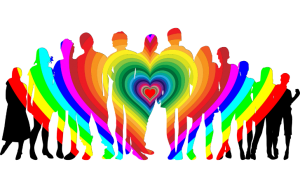 SAP has announced that it has set aside 40% of its investable capital in the SAP.iO fund for start ups led by women and minority founders. The initiative is named SAP.iO No Boundaries and it aims to assist at least 200 startups around the world in the next five years. It has already commenced the initiative with eight new startups in its second class at SAP.iO Foundry in New York. Those companies are not only led by women but are also focused on social impact.
Deepak Krishnamurthy, executive vice president and chief strategy officer, SAP SE commented: "SAP is committed to helping underrepresented entrepreneurs build successful startups and to leveling the playing field for women and minority founders in the startup ecosystem. We promise founders from all backgrounds equal opportunity in the technology ecosystem. We are proud to be the first company in the sector committed to driving inclusive entrepreneurship, combining investments and incubation with SAP.iO No Boundaries."
Fixing the diversity imbalance
Recent research has found that investment in startups rarely favours women. SAP cited Pitchbook data Inc as staing that only 2.2% of Venture Capital went to women only startups.
Huckletree, a workspace accelerator based in London And Dublin and founded by Gaby Hersham and Andrew Lynch conducted its own research into the issue. It found that only 15% of funding went to females founders in 2017. More importantly only a tenth of women thought the process was fair. It found that less than 13% of funds went to startups with at least one female founder. The issue does not end with gender diversity. Only 17% of black founders thought equal opportunities existed. As a result Huckletree launched Fairer Funding Now.
For SAP, the launch of SAP.iO No Boundaries is seeking to address that imbalance. SAP.iO was launched in March 2017 with a $35 million fund. It has invested in more than 15 startups. Though it did not state in the press release what the balance of these investments are.
It has also helped more than 100 software startups in its accelerator program. The accelerator program focuses on early stage startups, a demographic that often finds funding tough. It assists them through a mix of mentorship, access to SAP software and opportunities to connect with SAP customers.
This is part of the wider SAP initiative to remove cultural and gender bias from both within and outside the organisation. SAP was recently recertified on the Economic Dividends for Gender Equalitye (EDGE) global standard. It has also looked to help remove bias, including unconscious bias from its customers through the application of AI. It launched its solution in 2016 and has updated it since.
Enterprise Times: What does this mean
The SAP initiative is laudable; however, it is merely a small proportion of the overall startup ecosystem and global funding. What this announcement and the Huckletree initiative do is raise better awareness of the issue. It is an issue that is also more complex to solve than just from a funding point of view. Education and a complete rethink of how organisations look at recruiting and funding is required. This was a view echoed by Aubrey Blanche Global Head of Diveristy and Belonging, Atlassian recently. Until there is a better balance there needs to be more initiatives such as SAP to ensure that the right voices are heard in the right way.
SAP has not set aside additional funds. It has merely allocated 40% of the remaining funds to this initiative. It is therefore not necessarily great news for all startups. Also that it is only 40% rather than 50% is a little odd as that might have been a more equal share.