NGA Human Resources (NGA), an HR and payroll services company, has announced a partnership with Gospel Technology (Gospel) to explore how to exploit blockchain in a human resources context. Gospel recently received Salesforce Ventures first global investment in blockchain technology.
"The greatest risk to any business is a data breach. Failure to protect Personal Identifiable Information (PII) can literally ruin an organisation's reputation overnight. It's for this reason that we've spent the past year looking at the potential integration of blockchain and other technologies into our own processes, and into our BPO HR and payroll services. It's absolutely key to our business that we can give our clients and employees the assurance that their data is secured and accessible in the most trusted environment possible," explained Andy Monshaw, CEO of NGA Human Resources.
"In keeping with our business model to partner with only best-of-breed solutions, we've partnered with Gospel Technology. Together, we're innovating to meet the demands and expectations of security conscious clients now, and in the future. In the pilot so far, we have established a level of data trust that is game changing for any enterprise services business, let alone payroll service. This is a hugely exciting development for our clients, and we hope to commercialize the innovation in the near future."
Why NGA and Gospel
NGA HR's products and services innovation team is piloting Gospel's Enterprise Secure Data Platform. The intention is to investigate how to integrate this into NGA's application architecture in a way (or ways) which strengthen the chain of data trust.
This first project, which runs until March 2019, enables proof-of-value (PoV) to be established by NGA HR. There is then the potential to add the platform as an infrastructure layer for data access and security to NGA HR's BPO payroll services.
The trust layer architected within the Gospel Technology solution seeks to address the requirements of a growing number of organisations. These want, and are beginning to stipulate, unlimited liability for data breaches from data controllers and processors in supply chains. Mr Monshaw predicts this commercial requirement will steadily rise through 2019.
The cost of data breaches
In July 2018, Ponemon Institute published an update to their 'Cost of a Data Breach Study'. This highlighted a continuing growth in the costs associated with data breach incidents. Respondents to the study are incurring:
an average cost of almost US$4M per breach
a 27.9% likelihood of a recurring material breach over the next two years.
Aligned to these figures the 2018 Verizon Data Breach Investigations Report (DBIR), identified that the top two targets for malevolent cyber actors are:
databases (as the target asset)
personal data (as the data type)s.
The Gospel Technology Enterprise Secure Data Platform
Gospel Technology sells a secure inter-enterprise and intra-enterprise data collaboration platform. This uses distributed ledgers to allow timely, trusted access to critical company owned data across its entire usage lifecycle. In effect, Gospel presents a new way to access and control data which is:
enterprise grade scaleable
highly resilient
secure
trust in an otherwise untrusted environment.
Built using its own distributed ledger (blockchain) technology, the Gospel Technology Enterprise Secure Data Platform ensures contextual access to PII only those authorised to access data can view it, and only in the context of the relevant fields of information required to complete a process. Such an approach:
increases service efficiencies
reduces the possibility of human error.
NGA HR is also looking at how this might enhance the experience of employees, especially those involved in heavy volume data processing roles, such as: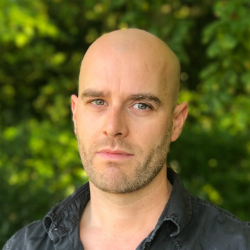 "We are really excited by this partnership with NGA HR and believe the results will demonstrate the business efficiencies, operating cost reductions and future proofing that the Gospel Technology solution brings to the business world. This partnership moves blockchain into enterprise use and demonstrates the real-world capability of the technology across differing vertical markets and use cases.
"In the NGA HR pilot, we've proved as a partnership that using Gospel Technology to manage data correctly and contextually enables simplification and enforcement of data security, privacy and ethical handling in line with modern regulations and customer expectations. Controlling data access through granular transactions, based on agreed consensus builds trust into every business process. Our work together will mitigate data breach incidents, minimising costs and any associated reputational damage – particularly relevant in light of the current wave of the misappropriate handling and use of personal data," explained Ian Smith, CEO, Gospel Technology.
Enterprise Times: what does this mean
Ian Smith, of Gospel, argues that software architectures of today are no longer fit for purpose. The proof lies in the regularity of high-profile security breach. To counter these Gospel's vision is to:
secure enterprise and personal data
build an environment where trusted data collaboration and inter-enterprise data governance is the norm.
Given these aspirations, the partnership with NGA has logic behind it. Except, perhaps for bank accounts and their like, nowhere has so much valuable personal information as HR. Protecting both employer and employees is mandatory, if ill-executed today.
The notion of 'embedding' blockchain technology in application architectures, if proven, is going should draw enterprise interest. This will make the results of the NGA/Gospel partnership all the more interesting.