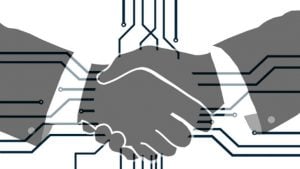 The decisions that drive procurement are no longer entirely based on a view of direct purchase costs or on easily understood transaction costs. Additional influences are now associated with price competitiveness, supply-demand relationships, risk management, and technological advantages. This means procurement professionals are now responsible for meeting a much broader range of objectives.
For business leaders, the role of the procurement function can be seen as a key indicator of digital transformation. Effective digital transformation in the enterprise requires coordinating all the moving parts of procurement. According to a survey by consultancy firm The Hackett Group, 95 percent of procurement professionals believe digital transformation will fundamentally alter how procurement services are delivered over the coming three years.
It is no surprise then that procurement is becoming a business intelligence process. Not only is this information an important cost reduction tool, it is also increasingly seen as a means of obtaining strategic insight into an organization. Technological solutions make it possible to organize procurement activities faster with less cost and more transparency. For example, technology has become an enabler in conducting spend analysis and partner performance management.
The widening scope of this analytical work is reflected in the fact that procurement supports strategic business decisions. The lifetime value of contracts and agreements is an essential part of this equation. Insufficient visibility into contracts brought on by poor analytics and data quality is a roadblock to digital transformation. Embracing contract analytics technology fuels both greater process efficiencies and market advantage.
Root-and-branch re-imagination of procurement
Achieving digital transformation demands a root-and-branch approach to procurement that re-imagines what it can do for business. This is in many ways a wholesale disruption in the way procurement functions in the enterprise. Bringing intelligence to the process and application of procurement itself, means gaining a much greater understanding of the data coming from thousands of contractual clauses and terms.
Without new technology, this level of transformation can be difficult. This is particularly true at organizations where contracts are hard to find across multiple networks and silos, and the data they contain is even harder to extract, understand, and manage. The new enabling technology at the heart of this change is artificial intelligence (AI). AI-powered technology has the capability to drive better insights, make the job of the procurement professional easier, and ultimately, offer greater control to the company.
Seal Software employs AI that utilizes multiple machine learning (ML) models and natural language processing capabilities to help transform procurement's value to the business. For instance, to automate the work of finding, assessing, and remediating contracts versus costly and time-consuming manual review. The technology reveals both the clearly stated legal terms in contracts, as well as the less obvious inferential ones. The result is value co-creation within a company based on a catalog of incentives contained in contracts, and increased control and authority externally.
Collectively, these characteristics underpin the digital transformation of the enterprise from the perspective of procurement. On a tactical and strategic level, they are illustrated by various business functions which, as exemplars in point, succeed based on the generation of economic value.
Expense management: Bring company spend under closer management by centralizing contract access and establishing control and visibility of contracts and terms.

Supplier management: Increase savings by optimizing performance against negotiated terms, incentives and renewals.

Risk management: Gain a clear assessment of risk by getting a better understanding of service-level agreements (SLAs), uptimes, and specific regulatory requirements.

Liability management: Understand whether liabilities are covered by insurance, and which agreements use standard versus non-standard terms and conditions
Most companies find that software-powered supplier management using AI techniques is the most efficient way to achieve these kinds of results. In other words, artificial intelligence is what makes it possible for Seal to extract specific contractual terms and provide an insightful contract abstract for the speedy review of these and other procurement imperatives.
Driving greater business value with AI
While the automation of manual processes is vital, it's impossible to manage what you don't know. Artificial intelligence has demonstrated the ability to precisely uncover hidden opportunities and risk within the contracts and agreements at the heart of most procurement activities.
Managing payment terms is just one way of leveraging contractual terms to conserve cash. There are many other aspects and terms of contracts that are far less visible, yet can have a similar impact such as renewal management, agreement clauses, and internal auditing and reporting to legal, financial, management teams and the board.
Contract analytics allows users to create a prioritized action plan based on the information they extract from agreements and similar documents. Practitioners are able to identify clauses and triage categories, and vendors, which they can then weight, according to their relative importance.
This could include any number of evaluations, including an assessment of applicability and compliance with organizational policy and, consequently, the evaluation of opportunities for achieving better results. Moreover, using these tools to identify opportunities for improvement allows procurement teams to better manage legal and regulatory exposure.
Application of AI-based analytics also provides procurement departments with a fully searchable, cleansed contract repository ready to be used in existing or planned enterprise systems, including contract lifecycle management (CLM) and client relationship management (CRM) platforms.
A true end-to-end digital transformation requires getting a handle on the very contracts that sit at the heart of the procurement process. In the end, it means procurement and sourcing teams are able to plan for the future and drive greater business value. With technologically driven insight into contractual data, leveraging the latest advances in artificial intelligence, makes it possible to proactively anticipate risk and see more clearly the opportunities typically obscured from view.
---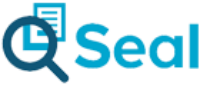 Seal Software is the leading provider of contract discovery, data extraction, and analytics. With Seal's machine learning and natural language processing technologies, companies can find contracts of any file type across their networks, quickly understand what risks or opportunities are hidden in their contracts, and place them in a centralized repository. Based in San Francisco, Seal empowers enterprises around the world to maximize revenue opportunities, reduce costs, and mitigate risks associated with contractual documents, systems, and processes. For more information, visit Seal Software at www.seal-software.com