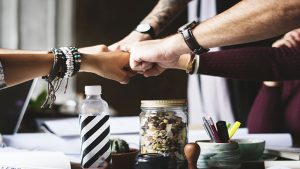 Concord has announced a major update to its contract management platform. It has added a collaboration element to its platform. This enables employees to better work together during the creation of contracts. This is the first major update of the platform since it received $25 million in a funding round led by Teneya Capital earlier this year.
Where other CLM software providers have concentrates on AI and analytics, Concord has taken a more practical approach with this update. It is enabling employees from any department within an organization to initiate and then collaborate on the creation of business contracts. Any employee from departments such as Legal, Marketing, Sales, IT or HR can initiate the process. The platform will then track the progress of that creation through its lifecycle. Contracts can relate to procurement, employment or the sales of products and/or services.
Matt Lhoumeau, Concord CEO and Co-Founder commented: "This is digital transformation at its best. Until now, the Concord platform was typically used by 30% of an organization. By creating automated collaboration tools for the contract inception process, it brings 100% of an organization onto the platform. Digitizing and automating the contract inception process, and integrating it into the entire contracting workflow, brings far-reaching efficiency, productivity, collaboration, scale, compliance and visibility benefits to an organization."
The advantage of using a defined workflow process is that all relevant information is captured for the legal department to review. If new criteria emerge, all departments are aware of the information required by changing the workflow and the data required to complete an earlier stage.
Integration at its core.
This is also not a stand-alone platform that Concord expects users to pick up and use. Enterprises already use procurement software for examples. It has integrated the new functionality to e-procurement Ariba, Coupa and SAP so that procurement teams can initiate and populate the new contract using data already in those systems. This reduces errors and improves efficiency in the process. Data no longer needs to be copied from those systems into Word documents that formed the basis of contracts in the past.
Concord also talks about creating employee contracts and has the ability to integrate Concord through API's. However, it doesn't specifically mention whether it has created the integrations to any specific software applications such as Oracle HCM, SAP SuccessFactors or Workday. There is also no mention of integration with CPQ solutions. It is also unclear whether it's out the box integration with Salesforce can feed into this new functionality.
Enterprise Times: What does this mean
Concord aims to differentiate itself through providing a complete lifecycle for contracts from inception, origination, negotiation, execution and renewal of all contracts. This latest update creates a corporate wide platform for organisations. It aims to eliminate some of the third-party tools required such as third-party e-signature providers, email and Word from the process. It also needs to consider what further integrations it will have.
Companies already have collaboration platforms such as Slack and Microsoft Teams and the Concord platform may benefit from integrating into those solutions. While it is useful for departments to be able to access a single CLM platform, not all users will want to access yet another application.