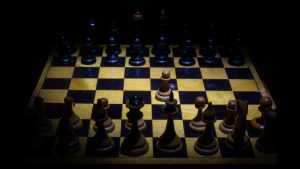 Barely eight months after it launched Sales planning cloud and 2 months after the completion of its acquisition by Workday, Adaptive Insights has announced the launch of workforce planning. Adaptive Insights for workforce planning is part of its Business Planning Cloud.
The announcement came at Workday Rising. It is both a natural progression for the Adaptive Insights Business Planning Cloud and one that aligns well with the Workday strategy. That is despite the solution sitting outside of the Workday platform.
It removes the need for spreadsheets in another area of business. As Suresh Bala, vice president, Product Management at Adaptive Insights. put in a blog: "Simply put, spreadsheets are a poor match for today's business environment."
The removal of standalone spreadsheets and the associated risks is a mission that Adaptive Insight has adopted, especially in business planning. Its Business Planning cloud now consists of Finance, Sales and now  Workforce planning. Bala commented: "The most important—and often the most expensive—investment for companies across all industries and of all sizes is people. In a world where change is constant, aligning the workforce to business goals has to be a dynamic process.
"Our Business Planning Cloud empowers finance, HR, and business teams to collaboratively plan, analyse, and adjust the current and future workforce in alignment with the corporate plan. The result is a comprehensive view of the organisation—both current and future—that helps teams drive faster, smarter business decisions."
What is workforce planning?
The new solution enables companies to model their workforce plans in many different ways. Dan Bradford, VP Finance of Hortonworks commented: "I use Adaptive Insights to track new hires and who is slated to be hired. The ability to change a headcount assumption, and have it globally run through our entire business model to see the impact on payroll taxes or personnel allocations, is instantaneous."
The new solution can draw information from both ERP and HCM solutions (not just Workday). It delivers a platform that enables business leaders to create scenarios and complete different planning exercises. It draws together the components into dashboards that users can quickly understand and work with. The functionality includes the following areas.
Collaborative planning across finance, HR, and lines of business.
The self-service capability of Business Planning cloud allows managers across multiple departments to complete combined finance and people planning. It draws in real time data from both HCM and ERP solutions and allows collaboration across teams. People costs are often a businesses highest cost. Enhancing the planning capability in an organisation can make a significant difference to its chances of success.
Headcount planning and modelling.
The solution allows managers to model the hiring, retention, attrition and/or a departmental reorganisation. It includes factors for location, ramp time and workforce cost. The what-if and scenario capabilities within the product are especially useful. In larger organisations workforce planning cloud gives a holistic overview of people strategy regardless of the different business models in use by the organisation.
Organisational restructuring.
As companies look to restructure departments or restructure an entire organisation following a merger or acquisition. It can create and compare using the what-if scenario capability. Ultimately choosing the optimal organisation structure with the right people, in the right role, at the right time, and at the right cost. For example, even before an M&A decision is made it can use the solution to model what the future organisation will look like and model different scenarios to help with M&A decision. Users can even drill down, where information is available to investigate impacts on factors such as compensation, benefits, taxes and relocation costs.
Skills-based planning.
The workforce planning module allows companies to model not just on roles but also on skills. There is no indication that this maps across to the new skills cloud that Workday also announced at Workday Rising this week. It does allow organisations to compare actual skills within departments and projects to better align teams. It can also help with highlighting deficiencies in succession plans. This may mean identifying where trained managers within a business unit are below average in number . It will enable an organisation to re-balance its talent.
Early adopters see benefits
Erin Riesmeyer, financial analysis director, Maritz summarized the workforce planning advantages. He commented: "Bringing our HCM and financial data together in the Business Planning Cloud gives us the ability to plan, analyse, and execute across our organisation with the visibility and insights we need to drive our business forward. Planning with Adaptive Insights allows us to build separate revenue models for each business unit and one standard workforce model that serves all units, giving us a complete picture of our business."
What does this mean
Even without the acquisition by Workday this would have been a significant step forward for Adaptive Insights. That Workday chose Rising to announce the update shows the importance of its latest acquisition and this product.
Companies will certainly be interested in this latest update. Not just Workday customers but also those who use other solutions supported by Adaptive Insights.