Infor has announced a new global partnership with ADP at its annual conference, Inforum. The deal centres on access for Infor HCM customers to ADP's payroll services. This is all part of Infor's push to create an Operational HCM solution that will operate across all areas of an organisation.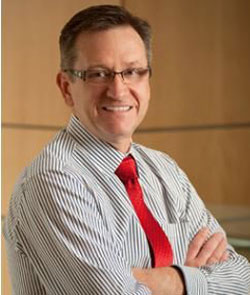 In a statement Don McGuire, president of Employer Services International at ADP said: "Our expanded partnership with Infor brings together market leaders with the goal of delivering a seamless global payroll experience. Now, our joint multinational customers can better manage the complexity of global payroll with ease and focus their attention on achieving their business objectives."
A smart move by Infor and ADP
Infor wants to ensure that its CloudSuite HCM is a one-stop shop for all of its customers employees. It will cover everything from talent management to training, productivity tracking and payroll services. By partnering with ADP, it allows Infor customers to access ADP payroll services from inside CloudSuite HCM. With support for single sign-on it means that users can get access to everything that is important to them without leaving the Infor product.
This move also helps Infor as it continues to push into more and more countries. Rather than have to increase its staff and skills to understand local payroll and tax issues, ADP is doing that. But this is more than just about Infor getting a global payroll solution for its customers.
Last year, ADP found itself fighting with shareholder Pershing Square over revenue and growth. Since then, it has invested in building partnerships and won a significant amount of business. Last month Pershing Square published its 2018 Interim Financial Statements. It showed:
ADP was delivering accelerated year-over-year bookings growth (+18%)
EPS up over 39% year-on-year
Provided FY 2019 guidance of projected EPS growth of 13-15%
(source: Seeking Alpha)
Deals such as this one with Infor will only help to continue that growth especially as Infor looks to push itself into new markets. It has recently delivered a number of new business wins in the Middle East. This most recent of these was the Arab Medical Center (AMC) in Amman, Jordan part of the FAL Group
What does this mean
Infor booked over US$3 billion in revenue last year and told the keynote audience at Inforum that it also had record cash flow. The investment from Koch Holdings has certainly helped. It has provided Infor with a significant fund to spend on R&D and acquisitions. Importantly, the company is not trying to reinvent the wheel. Instead, it is looking at key partnerships with companies that can help drive its growth.
While ADP has its own HCM solution this is unlikely to threaten Infor. It is further down the line than ADP and has a much more comprehensive solution. In fact, there is more risk of ADP HCM customers moving to Infor. To prevent this, it would not be a surprise to see the two companies announce closer ties where they look to each others areas of strength and seek to take advantage of that.
For now, this is a deal that works well for both companies.