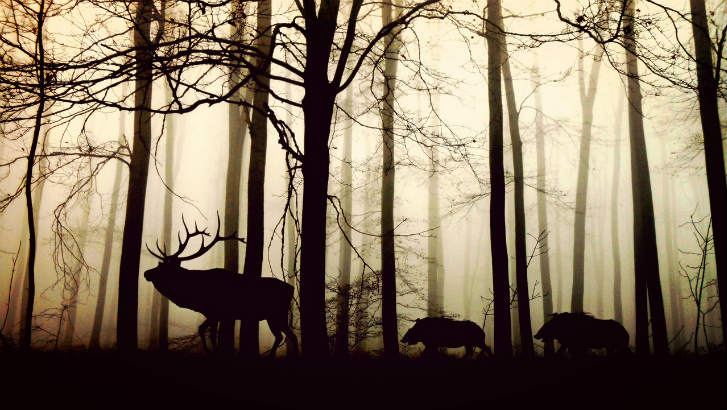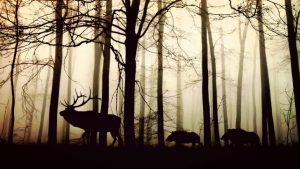 Enterprise Times had the chance to talk with Simon Niesler, Senior Vice President & General Manager at Infor. He heads up the Western Region as part of Cormac Watters EMEA region. Niesler, an Australian by birth, has previously worked at SAP as COO and Head of Cloud UK&I.
Enterprise Times asked Niesler why he joined Infor.
Niesler answered: "I've worked with Cormac (Watters, MD EMEA at Infor) for quite a long time. Then when he contacted me around the opportunity to do what we're trying to do, and that we're executing on now, I thought this makes sense. I did a bit more due diligence. The reality is that the market is open, the market is pulling what Infor delivers."
Are you talking about how Infor helps with digital transformation?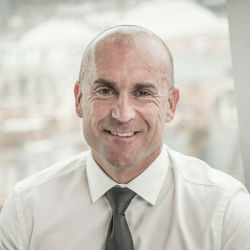 Niesler replied: "That depends upon how you define digital transformation. Let us assume that digital transformation is anything from back office to front office and then dealing with customers. I would argue that every company will go through digital transformation.
"We are helping enterprises with the fundamental change of how organisations go to market and open themselves up for change to be flexible to the disruptions that is happening in their industry. We are uniquely placed for that. The reason we are uniquely placed for that? In my view is that in his wisdom, Charles and the board invested correctly 3-4 years ago in being first to market as one of these enterprise ERP vendors for proper multi tenanted and cloud based solutions."
Niesler spent several years at SAP before moving to Infor. Do SAP not deliver that then? Niesler answered: "SAP is not multi-tenanted. They have an aspiration to be so, is my understanding. They are a massive global powerhouse who are a very successful organisation. I would expect that one day they will be."
In fact that day may be getting a lot closer, with SAP accelerating its drive to SAP HANA. Niesler continued: "I tell you what. I've seen more new digital transformation engagements in the four and a half, five months that I've been at Infor than I can recall. It seems that there is a lot of momentum for new digital engagements at Infor.
"But your question was why Infor? I think the market is pulling us as opposed to us pushing the market, and it is validated by the momentum that I'm seeing with our engagement."
Does this mean that his new role is without challenges?
Infor is not without its issues though, and we were interested in what Niesler saw as his challenges. Niesler responded: "I think one of the big challenges to our success is how big our ecosystem is. If we look at our other competitors, they have, once you take their employees, and then you have their SIs, their partners and then you take their independent consultants, we're talking millions of people that are associated with SAP, Microsoft or Oracle. We don't have that scale.
"I see a shortage of Infor partners, SI's, and more importantly, independent consultants in the marketplace. Because of that, I think that's a problem we need to solve. We need to be much closer with SI's, and our partners, and we need to make Infor a place to attract them, to win them. And that's going to be one of the really big pivots that we're going to need to make."
Niesler understands that he cannot instantly create a huge ecosystem but is aiming to bring them on board one by one. He cited an example of one area:
"In public sector it will be Deloitte and we'll build that out. We'll do a joint proposition with them and we'll take that to market with them. And the objective through that is that they will either cross train some of their existing consultants or bring in new consultants and train them up so they can develop a practise for Infor."
He also sees the SI's attracted by Infor's market leading position in areas such as EAM (Enterprise Asset Management). An example of this in the region was the Infor recent win at Ports of Jersey.
Infor… who?
We asked Niesler what the next challenge is. Niesler was quick to respond: "You know what? I don't think that people know of Infor. I know that we'll probably do a lot of work on branding and PR. We won't have the budgets that the mega-vendors will have. But what we do have is the advantage of agility. We can be much more agile in how we go to market. There are things that we can do and we do have the market leading products.
"Around that, there's a couple things we can do. We're getting much more active. We're getting much more targeted of people we engage with. We'll be investing much more heavily in that, from taking a lot of the resources we had around traditional manufacturing and moving them into net new name in growth industries around anything natural resources, around public sector, around healthcare. Taking intensive industries, where we'll be able to leverage that around that market leading EAM and Birst technology so we can get a foothold."
Niesler is also aware of the huge user base that that Infor has. He is aiming to find and target those "forgotten" customers (our words). He has a clear vision of the target markets and then expounded on how he aims to spread the message about Infor.
He added: "It's all about placement, and it's all about targets, and it's all about understanding what we need to do and coming up with those value propositions and driving into those industries. We need to make ourselves more well known. That's not about billboards at Heathrow. It's not about that stuff. What it's about is social media. It's about leveraging our investments and our partnerships around Triumph, around Ferrari, around great big steel companies who have dropped SAP and gone live in five months on a full enterprise ERP. They can't do that with anybody else.
"We need to take that and market with the budgets that we have, build a little video for example, and get that message out there to those who care about quick installs and multi tenanted solutions."
What is Niesler doing?
One of changes that Niesler is putting in place is moving the Infor sales team from a product led to an industry led organisation. This will allow them to sell the right product to the right customer, and potentially not confuse the message by pitching against a colleague.
This is a change of focus for the Infor team in the UK. As Niesler said: "We've got these great brands, but in the past, we have all these different lines of business going to them independently, and nobody was communicating with each other."
With Cormac Watters at the helm, there are also some changes in the hierarchy in that most business lines now report into Niesler and then into Watters, rather than into the US. This decentralisation allows the Region to better coordinate. The inference is to expect a much more professional and focused Infor team in the UK.
What does this mean?
From a company pulled together through acquisitions it seems that Watters is putting in place the hierarchy for Infor to success in his region. Niesler as head of Western region is already making significant changes internally, to refocus the sales organisation. Jonathan Wood, in IMEA has a different challenge but is also addressing the issues there. Infor may just be about to start realising its potential in the region.
The proof will be as larger deals start to get announced over the next few months. If Infor start to take a significant bite from the Microsoft, Oracle and/or SAP customer base then they may become the threat that both Oracle and SAP have previously dismissed. Inforum, held this week in Washington DC, might just provide some evidence of that.