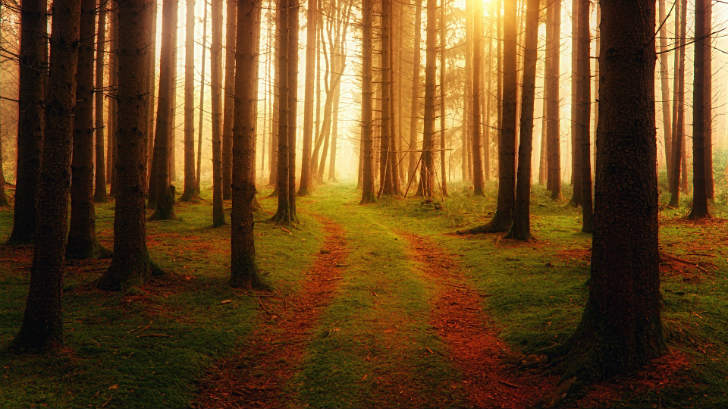 Cormac Watters and Infor continues to build out his senior executive team. Within the EMEA region he has appointed Jonathan Wood to head up the IMEA (India, Middle East and Africa) area. Enterprise Times had the opportunity to talk to Wood a few days into the new role. He has a challenging task; to double the business  over the next two years, an annual growth rate of 41%.
Investing in partners
We asked Wood where that additional revenue will come from. Wood told me that in line with the wider Infor there are three prongs to the strategy. Wood explained the first route to market as follows.
"Reinvigorating the channel. That means giving the channel a clear segment to operate in. Businesses up to around $100 million in revenue would be the focus market for our channel.
"We need to double down on enablement for those channel partners in areas like our technical solutions."
Wood later clarified this saying: "This is training in two senses. One is your traditional classroom training and potentially hand holding partners through initial cloud projects they are undertaking…."
He then continued: "Then segment those business so that they have certainly of investment and focus in themselves either by industry (or Region), whether micro-verticals like footwear or fashion in India or focusing in on PLM.
"It is really about giving the channel certainty so that they can invest, certainty of go to market for them so that they gave drive a business which is not overlapping  with our direct business which is the second (prong)."
Will Infor grow its partner channel?
"We are looking to grow , but thoughtfully. What we don't want to do is have too many channel partners in the same vertical with the same offering becomes confusing and demotivating to the channel."
Other routes to market are
Infor has ramped up its sales teams in the region over the last two years and will continue to do. Wood's intention is to give a clear segment of the market for those individuals to attack. As for the third prong, Wood continued:
"At the top end, though we have yet to announce them there are going to be at least two strategic partnerships announced with major global alliance organisation."
Those will be SI's, probably those that Infor already works with in the US but in India and the Middle East. This would be the first step and Wood is not ruling out Africa as a target market though he sees South Africa as a first step on that path.
This is not just about selling or replacing ERP solutions as Wood explained:
"On top of the sales route we will also go to market with a concept of cross sell for growth. Our c  ross sell products are the edge products that sit around the ERP, the three we will start concentrating on are EAM, HCM and Birst. Because they have particular resonance in the India and Middle East markets."
While Infor has other products such as CRM and Healthcare, Wood is not rulling out sales of those. However, the initial focus will be ion the first three according to Wood.
Hook & Loop comes to Dubai
Infor are also adding its third Hook & Loop centre in Dubai to help guide companies through possibilities of digital transformation. Wood confirmed this saying: "It is up and running, we are putting the final touches to it now and we are going to be hosting the first customers there in the next two weeks."
Watters and Wood are already supporting new success in the region. When we spoke to Wood he was confident of landing a significant CloudSuite Financials customer, with supporting applications in the near future.
What has changed
In the past, according to Wood, IMEA has been very much stand alone. Wood was aware that Steve Feilmeier, CFO of Koch is pushing Charles Philips to invest in the region. That investment is already happening. When asked the direct question about investment to support the expansion Wood's answer was "Yes".
However, at present this seems more about the wider EMEA region supporting IMEA with resources to support the increased sales. This will save money for IMEA as they would not need to invest in resources within the region for business that may never arrive. Perhaps the surprising thing is that this has not happened before. It is an indication of the sweeping organisational changes that Watters is making through the wider region. Is real investment coming though that might worry competitors?
Wood added: "The money investment is still being defined as part of the growth plan but clearly the key areas for me are local delivery leadership and resources. We are talking project and programme managers and key resources for projects, key functionality leads around the core areas of finance, logistics etc."
What are the challenges?
Wood's flippant answer was the growth target. The IMEA market is unforgiving as he is aware. He added:
"The reality is if we screw up delivery we tarnish our reputation in what is a relatively small highly intimate market where people know each other. The focus from Cormac and myself is in establishing a competent capability in resources that can go out and achieve repeatable outcomes for our customers."
Wood is confident and believes that he has, if not SAP then Oracle worried. He added:
"From the experiences I have had over the last few weeks with customers I would not be wrong to say that we have Oracle running scared in some of these accounts and they are having to do much more than they have done previously."
How will they achieve the growth
Wood believes that the wider Infor strategy around digital transformation will also work in his IMEA, especially India. He said: "We are moving the conversation from Cloud first to digital first. What we are finding is that a lot of CEO's are contacting us and saying: 'look I am supposed to have a digital strategy and I don't understand what that looks like. I am talking with my peers and they don't have one but they know they need one.'
"The hub in Dubai is there for a purpose."
If the appetite is there in India to engage, Wood will also open up a Hook & Loop centre in India.
What does this mean
For Infor the change in leadership is accompanied by a change in sales strategy.  As business leaders look to engage on their digital strategy Infor's approach is sensible. Wood appears to understand the region and the deal with Koch will be very important. Many of the larger companies, both in the Middle East and India are conglomerates. The customer advocacy of Koch on that journey is therefore critical.
Once is has its first implementations completed successfully then Infor could achieve the lofty goals that Wood was set.