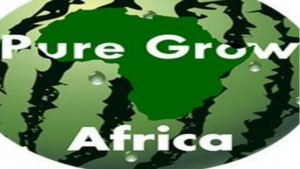 Block Commodities (Block), a commodity trader operating in Africa, is partnering with Pure Grow Africa (Pure Grow), a supplier of high-quality agricultural produce based in Uganda. Block and Pure Grow will working to develop a pilot for a food project commodity cycle ecosystem in Uganda.
This will use blockchain technology to support a sub-Saharan agribusiness market which the World Bank estimates could reach a value of US$1 trillion by 2030. It is this which provides the context and opportunity Block and Pure Grow wish to address.
Bobby Juuko Kimbugwe, Director at Pure Grow Africa commented: "We are placing smallholder farmers at the centre of our work; they are at the core of what we do. We want them to understand that they do not need to have money in their hands to be able to grow production. Block Commodities is the ideal partner to support growth in African farming."
The mission for Block and Pure Grow
Pure Grow shares Block's commitment to high quality, fair-priced products where transparency exist. Their mission is to empower communities with modern technologies in order to improv agri-business and value chain development.
The two parties are establishing a strategy to maximise the project's results, including:
development of a call centre
creation and distribution of a mobile app
production and transmission of a television show
development of logistics and warehouse protocols and
the creation of a 'fertiliser swap' opportunity for harvested agricultural products.
The resources will link through the vertical integration from originators to consumers via blockchain platforms. Using a blockchain's ability to incorporate all market participants into an efficient ecosystem, Block aims to facilitate the development of commercial ecosystems within the Pure Grow agricultural production cycle.
The agreement sees:
Pure Grow introducing approximately 1,000 farmers and buyers to the pilot ecosystem
Block is implementing and supporting the ecosystem by providing finance and fertiliser products, as well as supplying blockchain technology.
Block will also coordinate loans in cryptocurrencies (Dala token) for the selected team of farmers from Pure Grow Africa. The aim of these loans is to provide farmers with funds to:
purchase fertilisers at affordable rates
offer improved repayment terms
enable them (the farmers) to increase production (scaling up from subsistence to commercial operations).
Pure Grow and Block Commodities
Pure Grow is an innovative farm supporter in Africa. It 'embraces' modern technologies and applications to:
promote economic growth
establish community awareness
share values.
Farmers linked to Pure Grow commit to the highest standards of food safety, environmental and sustainable policies. Products include grains, beans, flour, fertilisers, organic fruits and vegetables.
Pure Grow works through an initiative called The Farmers' Pride. This involves every aspect of the food production and distribution process, including:
seed planting
produce transportation
final delivery
farmers' training
lobbying on behalf of farmers.
Pure Grow is certified by regulatory bodies in Uganda. All the company's products are fully traceable.
Block's business model envisages the maximising of the value of African agricultural and other commodities through the deployment of blockchain technology. By reclaiming the value lost in African agricultural (and extractive) industries – through their inefficient supply and distribution systems – Block aims to help sub-Saharan African farmers raise productivity and secure improved returns for their produce, thereby establishing African communities as significant agricultural producers for the future.
Chris Cleverly, Executive Chairman at Block Commodities, commented: "I am delighted to partner with Pure Grow Africa to push forward our ecosystem project and support smallholder farmers to grow production."
Enterprise Times: what does this mean
If this pilot succeeds the intention of Block and Pure Grow is to:
roll out a larger implementation to reach some 50,000 farmers already linked to Pure Grow
expand to cover other countries in sub-Saharan Africa (in due course).
Enterprise Times has covered the application of blockchain to agriculture before. The Block Commodities and Pure Grow initiative is another example to be examined once the pilot is complete. As with most blockchain initiatives success may well be determined as much by how advantages of blockchain transparency hide complexities and intricacies of the underlying blockchain technology.