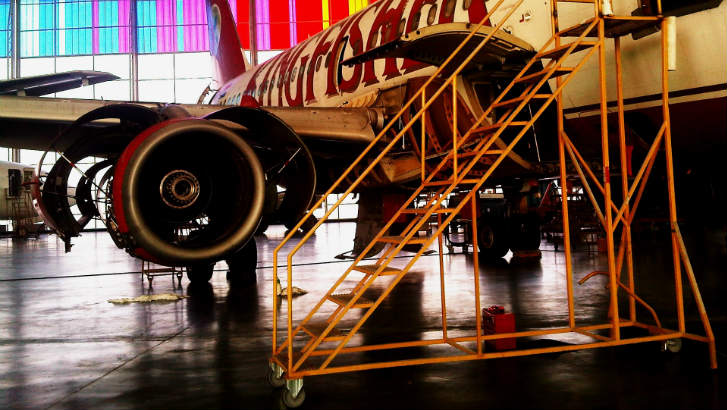 IFS has announced the latest update to its IFS Maintenix Operator Edition product. Version 8.3 demonstrates a continued the investment in the market leading software that the company inherited when it acquired MXI Technology last year.
IFS has more than 20% of the commercial and military fleets MRO market. Its changes aim to bring greater efficiencies to their customers. In turn this will help to drive out costs from those businesses and become more competitive.
The release promises several improvements across the different features of Maintenix including some improvements to the back end. The latter is driven by the wider knowledge that IFS brought to the development team after the acquisition. IFS shared some highlights from the release notes with Enterprise Times. More details of the improvements were requested but not provided before this article was written.
Improving efficiency
ERP vendors often talk about improving efficiency through automation. While this is rarely available throughout a product there are always highlights with every upgrade. In this release the improvements include:
Optimized parts management: Operators always need to transfer parts between locations within the same and other warehouses. For clerks, especially those new to the role, this is often time consuming and can be prone to error. The new release allows preferred and ignored locations to be set for any stock items. This reduces the options available thus making transfers faster and more accurate. It has also improved the process to "check in" and "check out" tools, again reducing administration time.
Automated follow-on maintenance – There is a new type of task. A "Follow-on" task allows engineering to better manage the scheduling and planning of work orders initiated from a fault.
Condition gates: Administrators can now set predefined requirements for a task. This will prevent the manual initiation of a task unless the conditions are met. These condition-based controls streamline and automate the process of managing complex deferrals and follow-on actions from structural repairs This assists engineering with better control of job sequencing. It also improves health and safety for certain tasks.
Improved compliance. For heavy maintenance jobs, the required skill levels can be specified for each step. It is possible to specify the independent certification requirements for any step. This gives a greater level of compliance and control to the processes
Improvement to Advanced part search. This no longer relies on third party components or additional hardware, making it easier to deploy and manage.
Improving the technology platform
IFS claims to have improved the security and scalability of the technology platform. It also claims to have improved deployment without specifying how it has done this and whether it relates to the upgrade or a system for new customers. Hopefully, more details relating to these improvements will be made available by IFS in due course.
The software also supports new versions of Oracle, WebLogic and Jaspersoft. It has also updated the core technology to Java 8.
What does this mean
Jeff Cass, VP, Strategy, Aerospace & Defense Business Unit, IFS commented: "IFS is committed to helping our customers stay ahead in highly-competitive industry conditions. …This latest update offers tangible benefits centered on the business needs of our airline and fleet operator customers."
This is not a major update with significant functionality. However, the features and underpinning technology improvements are important and should be well received. With many of IFS Maintenix customers running the solution on-premises, upgrades are often missed. This version seems to deliver some substantial updates. The improvements to the technology back-end should also help the security of the software.
More updates are promised from IFS relating to Maintenix software this year. Whether these include additional cloud software solutions in addition to fleet and line planning remains to be seen.