Salesforce has announced that Arcos Dorados, McDonalds master franchisee in 20 countries across Latin America and the Caribbean has selected Salesforce Marketing Cloud.
Arcos Dorados has 6.7% of McDonalds franchise LATAM restaurants in its portfolio. Marketing Cloud will support more than 2,100 restaurants, 2,700 dessert centers and 300 McCafés. It will deliver personalised journeys to millions of customers across multiple channels. The company has revenues in excess of US$3.2 billion for the full year 2017 and is still expanding. It plans to open 65-70  new restaurants in 2018.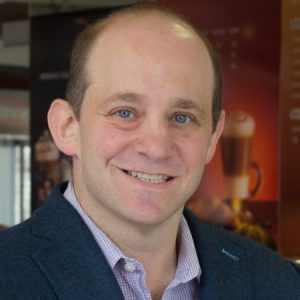 Arcos Dorados will also use Marketing Cloud to consolidate customer information from all channels providing a 360 degree view of customers. Customers will receive timely offers aimed at increasing sales. These will include coupons, discounts and other offers.  The aim is to increase customer loyalty.
There is no information about how it will deploy the software. Deloitte Brazil will assist with the implementation. It seems likely, therefore, that the initial roll out will happen in that country
Dan Gertsacov, Chief Marketing & Digital Officer, Arcos Dorados said: "At Arcos Dorados we are focused on providing a great customer experience in-store and in our mobile app. Salesforce will help us increase engagement with millions of our guests, have a complete view of the customer journey and an efficient communications solution to create personalized marketing messages and know our guests like never before."
Salesforce powers McDonalds
This is not the first time that Salesforce has worked with McDonalds. In 2014 OMD, Facebook, McDonalds and Salesforce leveraged Advertising Studio to power a global campaign targeted at specific audiences during the World Cup. McDonalds is also leveraging the cross channel social management tool, social.com. It uses it to both listen and push messages through.
Arcos Dorados has seen the success that McDonalds has had. It has decided to invest in the same technology for its own benefit and the benefit of its customers. Enrique Ortegón, Salesforce General Manager for Latin America commented: "Organizations across Latin America are eager to improve customer experiences. Marketing automation is key to driving personalized experiences and engaging audiences at scale. We are proud to support Arcos Dorados with the goal of deepening its relationships with each customer."
What does this mean
This is a significant win for Salesforce in Latin America. In recently lost its general manager in Brazil, Mauricio Prado, to Oracle. Salesforce is also investing heavily in the country. Frost & Sullivan forecast that cloud computing revenue in Brazil was $1.1 billion by the end of 2017. Gartner believes that around 50% of that expenditure will be channelled towards improving customer experience, (Source Market Realist). The investment by Arcos Dorados seems to reflect that prediction.
For Deloitte, who aim to be leading the digital transformation in many companies, this is also a significant win. Alexandre Arello, partner of Deloitte Brazil and Salesforce practice leader for Brazil added: "We believe that every company is challenged with combining innovation, technology, data and software into compelling user experiences that support their business strategy. Our job is to help Arcos Dorados think through its strategy and come up with an integrated solution, powered by Salesforce, that will guide them through the entire digital transformation."
That job is about to begin and the results should be seen in increased revenues. Whether Deloitte or Arcos Dorados will present at Dreamforce later this year isn't yet known. If they are, then the project is likely to have been a success.