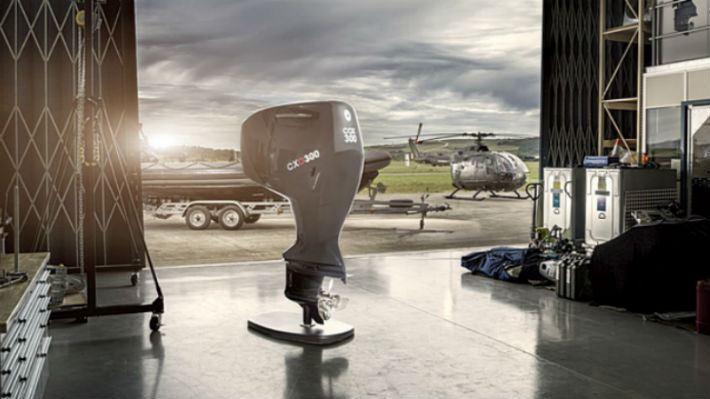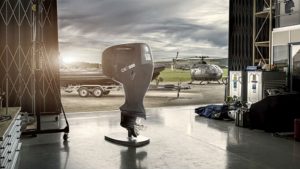 Epicor has announced that Cox Powertrain Limited has selected its ERP software and will deploy it in the cloud.
Traditional manufacturers are still hesitant to adopt cloud-based software. For a young manufacturer such as Cox it was an obvious solution.
Founded in 2007 by David Cox, the Formula 1 motor racing designer, the company has spent the last ten years developing a revolutionary diesel outboard engine for the marine industry. The CXO300 delivers 300hp at the propeller and lasts three times longer than an average gasoline outboard. Research and development is complete and it is moving into full sales and production. It had therefore reached a point where a full ERP solution was required. Tony Ferrier, IT Director, Cox Powertrain Limited commented :"We needed an ERP system that could support our current operations in the UK and US, ready for launch, but that could also scale rapidly with us in line with our global growth ambitions post-launch."
For a small organisation Cox is already planning to grow quickly. It has reached deals with distributors in the United States, Australia and several in Europe. The engine is targeted at commercial, government and military organisations and the company will start deliveries in 2019. It has already received funding from the MoD in the UK. It has also signed a Cooperative Research and Development Agreement (CRADA) with the US Coast Guard. Navies from US, Dutch, Swedish and Australia are also interested.
Besides power the engine also delivers a much lower total cost of ownership than traditional outboard engines. According to an article in the Maritime Journal the CXO300 could save between £202,000 and  £455,000 in its life time. Tim Routsis, CEO of Cox Powertrain concluded: "A commercial operator will look at the overall lifetime costs – and this engine pushes total OPEX off a cliff."
Choosing Epicor
Epicor has a long history of supporting manufacturing organisations with its solutions. Cox Powertrain carried out an extensive selection process. It chose Epicor ERP based on its ability to scale and the total cost of ownership. Competing products would become more expensive as the requirements and license numbers grew. Another benefit was the managed hosting option that Epicor offers.
Some companies often feel that they need to look after the technology to retain control. However, this goes against the premise of cloud computing.  Epicor ERP is hosted in Azure. Removing the necessity to look after the server infrastructure and the software also reduces costs and risk. As the company grows it does not have to worry about managing the further expansion of its ERP system and associated infrastructure.
Ferrier added: "We opted to use Epicor Managed Services, to have everything hosted in the cloud and managed remotely for us. The turnaround to get Epicor ERP up and running was incredibly fast and pain free. We are a small business that's currently pre-revenue but based on where we want to be in the next few years, we didn't want to be implementing an ERP system that couldn't grow with us. With Epicor ERP being hosted in the cloud we can easily scale it to our needs. We look forward to really putting it through its paces when we enter full production." 
What does this mean
What isn't clear is what modules Cox Powertrain will use within Epicor. Epicor ERP has all the modules that the company might need including CRM, HCM, financial management, product management and supply chain management. It seems likely that the first modules will be CRM and financial management as it replaces its old accounting solution.
Sabby Gill, executive vice president, International, Epicor Software commented, "The marine propulsion market hasn't seen this type of innovation for a long time. We're excited to be playing a critical role in getting Cox Powertrain fit for the much anticipated increase in sales when it opens its doors, and then supporting the business with the scalability and agility it needs as it establishes itself as a major global marine brand."