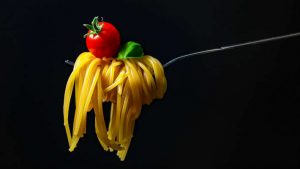 Oracle has announced the availability of Enhanced Cloud Services in the UK region. Oracle is ramping up its efforts to challenge competitors such as IBM, Microsoft and Amazon. It recently announced the addition of twelve new data center regions. They included the addition of Switzerland and Amsterdam in Europe. In the UK it already has three physically separate sites that make up the region. This announcement sees them introduce a new services within the UK region.
This is important as it looks to compete with Amazon. Oracle recently launched its new autonomous database and autonomous cloud services. The new services available in the region will include the Oracle Autonomous Database, Oracle Exadata and Oracle Real Application Clusters (RAC). It will also offer services that leverage its AI and Blockchain as a service offering. It announced the latter at OpenWorld last year. Additionally bare metal compute instances will use the latest Intel Atom X7-based hardware. These will offer enhanced high performance compute (HPC) capabilities to customers.
HPC in UK Region welcomed
Access to HPC in the UK Region, coupled with high bandwidth and low latency between sites, offers customers significant benefits. The reduction of milliseconds will make a significant difference to some companies.
Gareth Williams, CEO of YellowDog commented: "YellowDog's aim is to provide our customers with super-fast, super-secure and high availability cloud rendering services. We've been making use of Oracle's EU Cloud Region, but with the availability of the new UK Region, and the low latency it offers to our customers in the UK, it will allow us to offer something different and compelling in the market and allow us to continue to accelerate our growth."
UK region improves sovereignty credentials
With the Brexit negotiations ongoing it also enables customers to secure data sovereignty for their cloud installations. Tim Jennings, Chief Research Officer at leading industry analyst firm Ovum said: "As organizations accelerate their migration to the cloud, they are looking for enterprise-grade cloud infrastructure and platform services with the highest levels of security, performance and fault tolerance. Investment in its next-generation data centers makes Oracle Cloud a good fit for these requirements, and the new cloud region will be a welcome addition for UK-based businesses."
What does this mean
Enterprises and startups will gain several benefits from the enhanced Oracle offering. It should also help Oracle compete in the local market against both smaller and other European data centre providers. Richard Smith, Senior Vice President, UKII, ECEMEA & South Clusters for Technology, Oracle commented: "Our customers in the UK, and globally, are growing ever hungrier for cloud services. They completely understand how the cloud can transform their businesses. Today's announcement is a cornerstone in our strategy to support our customers, new and old, as they look to innovate in the cloud."
Oracle will hope to attract more major customers to its data centres with these "tasty" services. It already has National Grid, the Home Office, Lloyds Banking Group and Birmingham City University as customers. Oracle will also need to consider how quickly it rolls out this functionality to other regions across the globe. To compete with Amazon it needs to ensure that it can offer comparable services across all of its regions.