Struggling to cost its bespoke manufacturing jobs for clients, Florida-based Load King has turned to an ERP solution from Global Shop Solutions to streamline its operations.
Faced with a classic manufacturing dilemma, that of running important parts of its business on a myriad of spreadsheets, US-based store fixture maker Load King (LK) turned to ERP software house Global Shop Solutions to help automate its operation.
With a raft of high profile customers, including such names as Starbucks, AMC Theatres and Einstein Bagels, it is fair to say that LK is an established company. But behind the scenes the company was maintaining around 50 spreadsheets and managing the data created by around 20 different software packages.
This was directly impacting the company's ability to quickly cost jobs. At times it even impacted its ability to finish jobs for customers when parts were missing. LK's Director of Manufacturing & Supply, Ken Carella, talks about the firm's: "accountability through the entire parts process when assembling a kiosk" and that "before implementation, the company would repeatedly have one part or multiple parts not making it to the final assembly, and then chaos would ensue."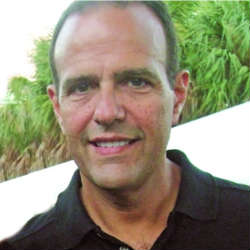 Now, after 9 months of preparation, LK has moved to streamline its business by rolling out an ERP solution based around Global Shop Solutions which includes modules such as Shop Floor Display Software, Document Control Software and BOM (Bill of Material) Compare Software.
Daniel Carranco, Project Manager for Global Shop Solutions on the LK roll out, had this to say. "Before implementation, Load King would only be able to cost out projects three months after the fact. Now they go down to the component level and can launch lean initiatives all over the shop floor to improve processes in a matter of hours."
While far from rocket science, it is clear to see that the Florida-based firm is relishing the changes to its operation, citing its ability to reduce: "time spent assembling kiosks from a few days to one hour."
For those unfamiliar with LK, the firm operates around the whole of the US. It has completed more than 8,500 projects for customers in its 40 years. The company provides a turnkey service for companies which includes design, fabrication, delivery and installation of retail stores, kiosks or restaurants.