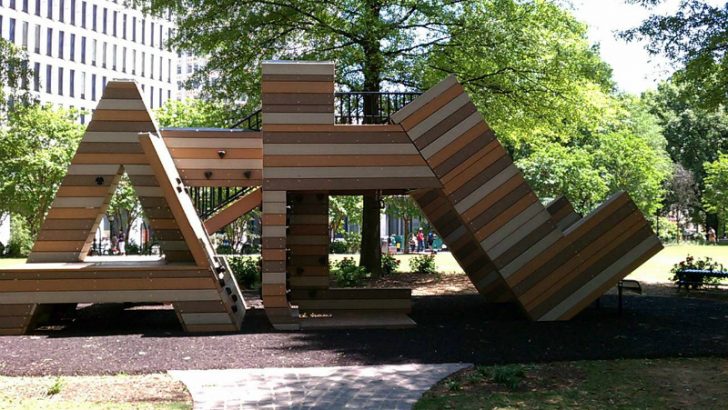 Sage has announced four winners of its Start-up exchange competition. The competition was created in partnership with the Department for International Trade and Invest Atlanta back in July. The exchange is between Atlanta, where Sage US HQ is located and Newcastle where the corporate headquarters are. Four start-ups will take part in a residency program in Atlanta to help them launch onto the US market. It will also see two US firms travelling to Newcastle as part of the reverse arrangement.
And the winners of the Start-up exchange are…
Not all the winners are from the North East. Two of them are based in Newcastle though. Drone Ops is a business that offers consultancy for firms looking to deploy Small Unmanned Aerial Systems (SUAS) and robotic technologies. They carry out research and development for firms into the viability of using drones and remote vehicles for commercial use. They work across several industry sectors and use cases include surveys, emergency services, construction, agriculture, security, humanitarian and defence.
The second winner is Recite Me, a cloud web based accesibility solution that makes websites as inclusive as possible. Its solution improves accessibility for a wide range of people. It include, multiple languages, text to speech, dyslexia software and other features for visually impaired readers. It already has a strong customer base including Southeastern railways, Arriva, Fujitsu, Thomson Reuters.
Immersive Labs enables companies to measure the depth of its own cyber-security skills. Cyber-security skills are very short in supply currently. Immersive labs provides a platform that ensures skills are relevant and up to date. The platform consist of labs that not only assess but can also train individuals from "Novice to Ninja" across a range of cyber disciplines. It is based in Bristol
The fourth winner is Citizen. Based in London it uses biometric technology to help organisations combat fraud by validating identify.
Important to start-ups, important to Sage
These winners were chosen because of their potential in breaking into the US market. It will be interesting to see how well they succeed. Sage was itself once a start-up from the North East. It is laudable that they have supported this new competition.
Alan Laing, Managing Director, UK and Ireland, Sage, commented: "We know by nurturing innovation early in a business' life cycle you can improve their growth prospects. This programme is important to Sage, as the champion of small and medium businesses. We want to help give back and provide businesses with invaluable support and guidance for taking their next steps, whether that's growing, expanding into new markets, or looking at how tech can help them be at the forefront of innovation. Ultimately, that helps the UK economy – as these businesses have a vital role to play in boosting productivity and fuelling the economic growth within their region."
And the US winners are…
A similar if smaller competition was run in Atlanta. Both companies hail from the city though have bigger aspirations. BabyLogger is excited to be on the way to the UK and to share innovations. The BabyLogger devices allows parents to log and track activities during the day. Where parents are assisted by others, such as grandparents or nannys, it provides an easy way of recording every activity. This helps both parents and medical practitioners. It is supported with a mobile app and a voice interface using Alexa.
In a blog by Lauren Longo, founder of Baby Logger she commented : "I am thrilled to share with you that BabyLogger was selected as one of two startups from Atlanta to represent our fair city in Newcastle Upon Tyne, UK this November!".  
The second winner is Qoins, a web based payments company that enables customers to save while they spend. It has an innovative approach to assisting individuals to pay off debt. It rounds up payments on items, to the nearest $1 or $5. Qoins will pass on the amount saved to reduce debt. It is priced at $1.99 per month and does not yet have UK pricing available. However, it will be interesting to see whether they could apply the same solution to donating to charity. This might have a wider appeal in the UK and US market.
Both companies will visit during Venture Fest North East. This is a local North East event aimed at helping companies use innovation to remain relevant, competitive and profitable. It will be interesting to see whether they launch in the UK after the visit.
Mayor of Atlanta, Kasim Reed commented: "The City of Atlanta is proud to participate in the 2017 International Start-up Exchange with our sister city, the City of Newcastle, and I offer my congratulations to the six companies chosen through a competitive process. Both Atlanta and Newcastle are thriving cities with strong innovation and entrepreneurial communities. I am confident that these six companies will make new connections and generate innovative ideas from their participation in the exchange."
What does this mean
Innovation and entrepreneurship are not confined to the start-up cities such as San Francisco, and London. It exists everywhere in the UK and abroad. The winners seem to be good examples of both US and UK businesses that could succeed in a wider environment. Especially if given a little support.
As Greg Hands, The Minister of State in the Department for International Trade, said: "The four winning UK companies are showcasing the sort of creativity and innovation which makes the UK a tech leader. It's great to see them given this opportunity to reach new international customers with Department for International Trade support along with Sage and Invest Atlanta."
Sage talks about supporting start-ups and innovation through its software. It is the support for competitions such as these shows its as much about culture as a commercial offering.