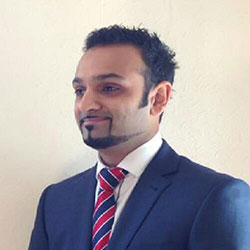 OVH, Europe's largest cloud hosting provider has finally opened a data centre in London. This is the latest data centre to be opened by the company as it continues to aggressively expand its presence. London is the fifth data centre OVH has opened this year after Australia, Singapore, Poland and Germany.
Hiren Parekh, Director Cloud, EMEA, comments: "This marks a significant step forward for OVH in supporting UK customers with a local dedicated gateway into our worldwide network. We are offering low latency, guaranteed bandwidth and enhanced DDoS protection for all of our customers.
"It is particularly beneficial for those working in the finance sector or public services, where hosting data in-country is a key requirement in order to be compliant with data protection and governance, and the protection standards of their customers."
Why has OVH turned its attention to London?
It is all about customer demand and projecting a bigger presence. OVH announced a 1.5 billion investment plan last October. Since then it has purchased VMware vCloud AIR and commissioned a raft of data centres. All of this is enabling it to offer customers global cloud services. As businesses accelerate their move to the cloud, a global presence is becoming a requirement.
The choice of London is interesting for several reasons. With Brexit looming there was a lot of concern that data centre and cloud operators would head for Europe. That is not the case. Just last week IBM opened two new London facilities. Other data centre and cloud hosting companies are also building out their UK presence.
At the moment there is no sign of over capacity in the London market. This is good news for all concerned. It shows that companies are continue their move to cloud. It also demonstrates a need for more capacity. OVH has deployed 40,000 of its own servers. It will hope to sell them quickly and if it does so, it could lead to a second data centre being built next year.
What does this mean?
It shows that all the political manoeuvring over Brexit is not harming the technology industry in the UK. Not only are UK-based organisations continuing to commit to cloud but service providers are expanding to meet that demand. OVH's investment in the UK is an example of how valuable the UK cloud market is. The company would not be investing if it didn't expect to recoup its money.
With GDPR due to arrive next year, a lot of organisations want to take advantage of cloud-based managed security services. OVH has been offering services in this space for several years. With a very large European customer base it will hope to be seen as the most GDPR friendly of cloud providers. This could just work for it although there is a caveat.
OVH, like AWS, is not a signatory to the full EU Data Protection Code of Conduct for Cloud Service Providers. It has decided to take a less stringent approach. The EU is currently reviewing its position over what level of compliance to the DPCC for CSPs is preferred. OVH will be hoping that it will not have to change its processes. In the meantime, this doesn't appear to be affecting customer trust.