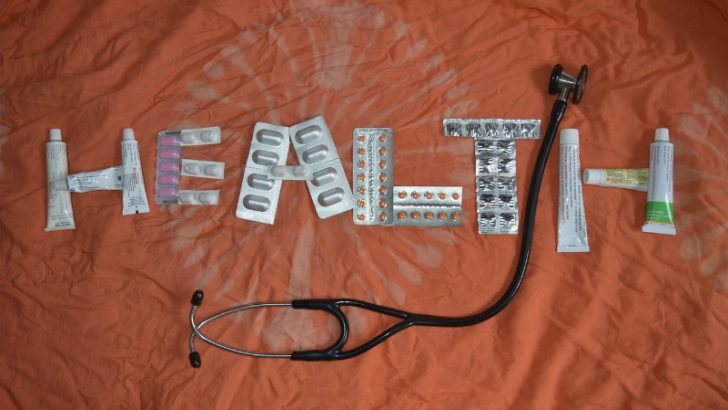 Salesforce has announced a trio of new functionality for Salesforce Health Cloud on the eve of HIMMS. One year after Salesforce Health Cloud became generally available, Salesforce has delivered three enhanced capabilities. These are, Lead-to-Patient Conversion, Risk Stratification and Advanced Segmentation capabilities to the platform. It is a platform that has also seen several innovative partner apps to expand the functionality further.
Healthcare is a growing market
According to the Deloitte Global Health Care Outlook the world major regions will increase spending by up to 7.5% between 2015 and 2020. For technology companies this is a huge opportunity. Analyst firm MarketsandMarkets reports that the healthcare IT market could reach US$228.7 billion by 2020, a CAGR of 13.4%.
Salesforce has continued to strengthen its solution to meet the evolving needs of healthcare. What is playing to Salesforce's strength is that current thinking places the patient at the heart of healthcare. Its CRM centric solution is critical for its success. Mitch Morris, MD, is the vice chairman and US/global Health Care Providers sector leader at Deloitte Consulting LLP, he commented: "And now, with technology, we're able to do so many things remotely. It really opens the door for a first time truly putting the patient to the center." This plays well to Salesforce CRM approach.
Patients are also expecting more from their healthcare providers. According to Salesforce, 59% of people would choose a doctor who offers a patient app for appointments, bills and health data. There is also an increasing trend towards virtual care. 46% would choose a doctor who offers virtual care treatments vs. one who does not. Healthcare organisations are facing an increasing number of business challenges such as attracting new patients, patient churn most importantly improving healthcare for their existing patients.
Lead-to-Patient Conversion
This new capability convert a patient touchpoint into something far deeper. Whether the initial contact is from Sales Cloud or Service Cloud it creates a patient record on Health Cloud. That record is also created when the patient enters a pharmacy or phones into a call centre for advice or has their electronic health record (EHR) transferred into the system.
Once in the Health Cloud the system can create an initial healthcare plan, consolidating data automatically and providing a single source of information about a patient. This not only reduces data entry error but also ensures that the next engagement is better informed and can deliver an improved service to the patient.
Risk Stratification
As the number of patients grows, healthcare organisations need to increasingly optimise their time to deliver an improved service. Understanding which patients are most at risk is crucial to improving the average health of their patients. Risk stratification uses the industry standard Center for Medicaid Services Hierarchical Condition Category model.
Using its analytics tools Salesforce Health Cloud analyses patients and automatically calculates the risk scores for each one. Organisations are then able to target preventative healthcare across their patients reducing the cost of healthcare across the population as conditions are treated earlier.
Advanced Segmentation
Advanced segmentation allows healthcare professionals to create targeted initiatives across segments of their patient population. If they identify that older patients with diabetes are at increased risk, they can identify all patients over 65 with diabetes. This subset id data allows them to reach out to those patients. They can do this with an email, survey, educational materials or check-up appointment.
This also helps with the triggering of specific patient type. Salesforce uses the example of patients receiving knee surgery in the last 30 days. This can trigger an event that ensures the speedy recover.
Platform powers healthcare
The Salesforce platform is also growing the number of healthcare apps and add-ons that are now available. There are now 91 Healthcare and Life Sciences apps, 47 with a keyword of healthcare. In the coming months Salesforce announced the addition of fourteen new solutions to the AppExchange. These include solutions such as Fitango, Formfast, Healthwise, higi, Interpreta, Kyruus, myStrength, Prophit Insight, RELATIENT, Sirono   Vocera, VSee, xG Health, and Zynx Health.
Conclusion
Salesforce is pushing the boundaries of its healthcare solution to become a complete solution for organisations. In bringing together a vast number of components into its ecosystem Salesforce can deliver a complete solution. The problem is that with many different suppliers, albeit on a single platform there are risks. Competitors will look to assure customers that a single solution is easier to manage. Salesforce will present a compelling solution as healthcare organisations consider replacing legacy on-premises solutions .
Dr Joshua Newman, Chief Medical Officer at Salesforce commented: "We are living in an age where our best experience anywhere is becoming our expectation everywhere, so healthcare providers are under increasing pressure to use modern, smart technology to foster strong patient relationships. In fact, it's becoming the single biggest differentiator for providers today. Health Cloud's new features and growing partner ecosystem solve an impressive and growing range of challenges, giving healthcare providers new tools to interact with their patients and provide them with connected experiences throughout their care journeys."