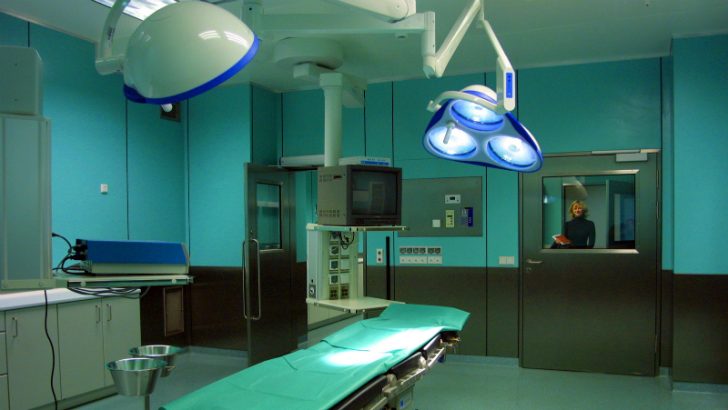 The Healthcare Information and Management Systems Society (HIMSS) Conference is being held in Las Vegas this week. Among the announcements Salesforce continues its seemingly inexorable expansion of its vertical industries products with the announcement of general availability of Salesforce Health Cloud.
As Salesforce widens its solutions into new markets the core solutions it and its partners have already developed enable it to develop far deeper solutions that more traditional vendors have done. For example leveraging Salesforce Wearables as part of the solution enabled Salesforce to integrate new medical devices such as fitness trackers and other connected medical devices quickly into the solution.
The core of the solution however is the patient relationship management element, delivering the ability for healthcare providers to both update, manage and communicate easily with patients securely. Salesforce has brought its best principles of customer relationship into healthcare, delivering relevant information to healthcare providers that enables better decision making and deliver a better experience. The Salesforce intention is to offer a more personalised care solution for their customers patients. They believe that they have achieved this with a three pronged solution:
Complete patient views: Health Cloud puts all patient information in one place, including a Timeline view, demographic and family information and a functional diagram of the extended care team. Health Cloud also integrates with EHRs to make real-time patient data easily visible and actionable from any device, giving caregivers the information they need to manage patients anytime and from anywhere.
Smarter patient management: Health Cloud provides a single console for managing patients, allowing caregivers to create more efficient workflows and improve the quality of patient experiences, while also reducing costs by improving collaboration across teams. Care teams can take action on open tasks, create customized care plans for individuals and manage groups of patients, such as those with high-blood pressure or diabetes.
Connected patient engagement: Health Cloud enables caregivers and patients to send and receive messages, get reminders and complete surveys from any device, encouraging them to stay on top of their health goals.
Using the Salesforce ecosystem to extend their solution
As mentioned above, it is not just the functionality that Salesforce has delivered that makes the solution attractive to healthcare providers. The key interest for many customers will be the integration with third party solutions that have been completed already.
For example Philips has also integrated their HealthSuite digital platform connecting their personal and medical devices, delivering access to clinical data for the solution and allowing wider access for data analysis. In turn this can improve collaborative care to providers and for the benefit of patients. Possibly more importantly Salesforce has partners that will help integration with EHR (Electronic Health Record) solutions. Providers have a choice to partner with, the list includes: Apigee, Catalyze, Jitterbit, MuleSoft and Redox.
Another integration is with Healthwise who provide health education and resources for care teams, to help improve the delivery of health services in ways that patients will understand.
Two other partners help with patient communication and feedback. TigerText delivers a messaging solution with, end-to-end encryption, self-destructing messages and compliance with HIPAA built in. It delivers presence information and the ability for peer communication and instant messaging over a secure connection.
The second is GetFeedback who deliver online surveys integrated into the Salesforce platform. While solution supports wider applications than just health cloud, its solution allows healthcare organizations to deliver surveys and retrieve information direct back into relevant records if appropriate. The solution can be used to update records, create workflows or other uses.
What happened before GA of Salesforce Health Cloud
As one would expect there are already some early adopters on the solution and Salesforce is keen to promote their success.  One of these is the Genen Group, a healthcare organisation composed of psychiatrists and psychologists who provide comprehensive care to children, adolescents and adults. They have developed a mobile application integrated with Health Cloud that allows patients to verify their insurance benefits in real time, view out-of-pocket pricing estimates and immediately schedule an appointment. Patients who use the app also benefit from direct connections to the health care providers who can send out notifications giving instant feedback to patients and delivering a care service that goes beyond their walls.


Lawrence Genen, founder of The Genen Group commenting on Salesforce Health Cloud commented: "We truly want to change the way the mental health industry operates and be on the forefront of innovation
"At the end of the day, our core goal is to make our patients happy, and Health Cloud is giving us the capabilities to provide better experiences for everyone involved."
For companies looking to implement the solution Salesforce already has an impressive list of SI's and partners able to both implement and customise the solution.  This includes companies such as : Accenture, Deloitte Digital, PwC, Persistent Systems and Silverline.
Salesforce was not the only big announcement
The HIMMS conference seemed to bring out announcements from other vendors around health. Oracle has announced Oracle Healthcare Foundation (OHF). This is the next version of their Oracle Enterprise Healthcare Analytics. The new solution aims to provide a complete view of data across the enterprise, including clinical, financial, and genomics.
Infor announced several enhancements to Infor Cloverleaf over the last few months including support for the emerging HL7 standard FHIR in the Infor Cloverleaf Integration Suite.
Conclusion
For Salesforce this sees yet another industry vertical attacked and it will be interesting to see which vertical they aim at next. While Salesforce is concentrating on delivering customer centric solutions one wonders who within the business centric world of software is likely to stop their advance across the industries. With a market cap that is still increasing and profitability growing what Salesforce look to deliver next will be interesting.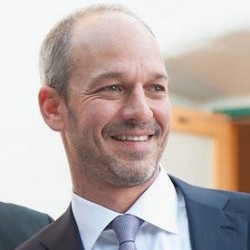 For the moment though they will need to see whether their price point of $150 per user per month is pitched at the right level for heathcare providers and whether they are able to recoup their development costs quickly. Joshua Newman, M.D., Chief Medical Officer, GM, Salesforce Healthcare and Life Sciences commented: "In this digital era, healthcare providers need to go beyond records to create strong and meaningful patient relationships.
"The Salesforce Health Cloud delivers a powerful platform that connects patients and providers in entirely new ways, improving outcomes and personalizing care."