Epicor has added new features to Epicor Parts Network (EPN) Automotive Aftermarket B2B eStore. The new features focus on reporting functionality that helps part distributors to increase sales. EPN is one of the largest eCommerce networks in the USA. It integrates to 57 different shop management system (SMS) products. These include Microsoft Dynamics AX and Epicors own solutions, Service Estimator, Activant Service Writer and Shop Cat. This has helped build the network to have more than 30,000 Registered Seller and 200,000 Buyer Accounts.
EPN adds a special button
The cloud based solution has three key new features: lost sale, sales by customer and customer login reporting. Epicor has also added embedded product images to the B2B estore BuyerAssist electronic buyers guide. This will help customers confirm that they are selecting the correct part.
The new "lost sale" button triggers an email to the distributor reporting the details of the lost sale. This includes part number, product description and application. The 'button' is not described with any detail by Epicor. It does not appear as though it is something the customers themselves press on screen. Instead it seems to trigger the generation of a report on a daily weekly or monthly basis. The inference being that if a customer searched for a specific part and it was either out of stock or not available this would trigger an entry into the report.
From the distributors point of view they could build up a pattern of parts sales they are missing out on. They can then either increase their stock levels to meet demand or investigate whether they wanted to carry that stock line. If they have the relevant part newly available, they would be able to contact the customer direct to try to recover the sale as well.
Other features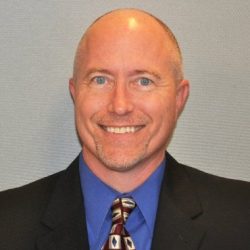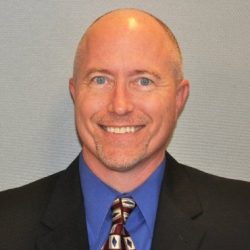 The two other reporting features also improve the picture of the customer activity for distributors. Sales by customer reveals what orders each customer places. It includes summarised information to identify trends and combined order values. This will enable them to see potential competitive issues for certain products as sales drop off and potential opportunities. For example, if an automotive service professional starts to buy components for a new car manufacturer, that might present an opportunity to increase the number of SKU's for that make.
Login reports are also available. Epicor reports that these will identify the location from where the login is made, but this doesn't reveal whether that is by IP address or login details. Scott Thompson, vice president, automotive, analytics and content, Epicor Software explains further: "Customer login tracking helps isolate potential problem areas, such as a service chain that is placing a significant number of orders from one location, but very few from another. The distributor can also more proactively demonstrate the value of the B2B eStore to repair shops that aren't logging in on a consistent basis."
Conclusion
Epicor purchased the EPN solution in 2012 from Internet AutoParts. It forms a key part of their strategy in the auto parts aftermarket sector where they have a very strong presence. These new features deliver an incremental improvement to the EPN solution. In addition, Epicor announced this week some new industry data analytics (IDA) tools for automotive aftermarket suppliers.