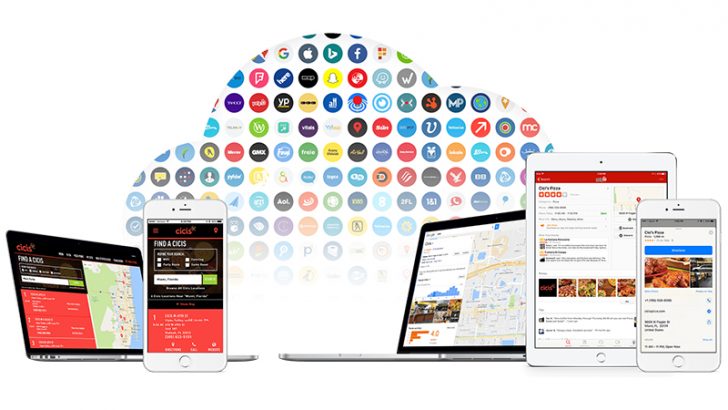 Location data management tools vendor Yext has launched a location cloud platform for business. It is aimed at allowing businesses to centralise all their location data to reduce duplication and increase accuracy. The platform contains a range of developer tools enabling them to integrate existing solutions into the Yext platform.
According to Marc Ferrentino, Chief Strategy Office, Yext: "Location data touches all parts of an organisation, but typically, each department has their own system of management — leading to duplicate and often contradictory information within the company. From changes in office hours to warehouse opening and closings, and from localised email sends to support line call-routing — businesses need a centralised way to manage their location data."
Managing location data is no easy task
Location data is becoming an increasingly difficult issue for companies to manage. It is not just about ensuring that they maintain accurate data internally. Location data is published on company websites and in search engines. For companies such as manufacturers who do not sell direct, they need to keep track of their partners location data. This ensures that goods are delivered to the right location and customers know where they can go to shop.
Companies currently rely on ERP and CRM systems to track data from partners and customers. One of the challenges here is dirty data can result in customers getting the wrong information. Having a single source of data means that everyone from call centre to sales, finance to shipping have the same data.
Yext is also promising cost savings to customers. This comes from the reduction in data cleansing that needs to be done. With just one master set of location data there is no need to constantly validate information. All data stored in internal systems is validated once and systems are populated from a single data set.
What is in the Yext Location Cloud Platform?
Yext is enabling all of this through its Location Cloud Platform. This is designed to give developers a single portal through which they can build and deploy location enabled apps for the enterprise. It also comes with a sandbox environment which enables them to test apps before they deploy them.
To speed up integration with existing apps the Location Cloud Platform comes with a number of APIs. These are a mix of what Yext calls Open APIs alongside its own Location Cloud API and Live API. It doesn't list what the Open APIs are but it does talk about the ability to push data into third-party services. With support for social media and search engines it is likely that it will support all the main platforms such as Facebook, Twitter, Google, Bing, AliBaba and others.
There is also support for geocoding data. This will enable developers to control where the company appears on maps and web-based SatNav systems. This data is not just about helping customers but will make life easier for delivery drivers, especially in cities.
One of the big challenges with any location data is address formats. Each country tends to have its own address format which has always been a problem for web developers. Yext is support 78 unique country address standards and is managing the data validation for customers.
Using location data for finance and POS systems
Multinationals and those that ship to customers in different countries need to ensure that their accounting systems are able to deal with different invoice data. This might mean having different tax data for customers depending on national requirements. The same is true of Point of Sale (POS) systems where the data printed on the receipt can change over time.
Integrating those systems with the Yext Location Cloud will reduce the risk of invoices being rejected for not having the right data on them. It will also ensure that the right customer location is invoiced. This will reduce customer disputes and the amount of money that is tied up pending dispute resolution.
Conclusion
Dealing with location data is nothing new. Developers building websites that take customer data will know the problem of different national address formats. This often leads to real problems in back-end systems with the need for large numbers of custom fields to hold and display data correctly. Yext is appealing more to developers than business units, hoping to capture a market that is still fragmented. It will be interesting to see how quickly it can build on its existing location data customer base.