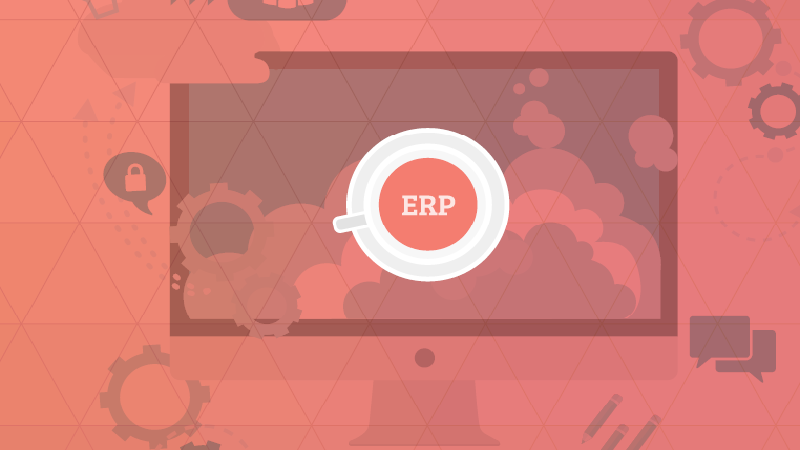 Many businesses today are still not getting the most out of their existing business management tools. More than thirty years after its invention, ERP is shaking its reputation as legacy software that won't modernise.
Up until not long ago, ERP has promised the dream of a single system that manages all of a company's business needs. In reality, traditional ERP hasn't even kept up with two dominant technology trends:
The evolving technology landscape born from reduced budgets, cloud computing, mobility, big data analytics and social engagement.
The amount, and changing nature, of data, internal and external, that businesses and industries require.
So is it time to draw a line under the idea of an all-encompassing ERP system? Perhaps. Does ERP, with the added benefits of cloud, provide the answer for future proofing expanding businesses' systems? Not entirely. The increasing adoption of cloud ERP was dealt a further blow from Gartner earlier this year. The analyst firm suggested that 90 per cent of organisations will not have achieved a postmodern integrated application ERP strategy by 2018: in other words, they're predicting that some vendors will not provide the on-going support needed for organisations to implement cloud ERP effectively.
There is, however, time for this forecast to be turned around. For businesses looking to manage their processes in a unified way, vendors need to step up and provide ongoing support for an application integration strategy. Step forward Enterprise Resource Platform (erpL): application platform first, functionality on top, all built in the cloud.
As well as the core functions of ERP – to manage all of a company's needs including finances, human resources, inventory management, erPL goes a step further. While traditional ERP is developed with a specific function in mind, the new wave of erPL is not limited to a preconceived idea. Instead it opens the platform beyond core services to allow developers and non-techie business users to tailor it to their needs.
In 2016, here are 6 desirable characteristics businesses must look for when integrating applications into a fully-fledged modern platform:
1 – Platform Flexibility
As business processes and components evolve, the ERP system managing them needs to evolve with them. This requires flexibility and features such as:
Business Process Management (BPM) tools which define/change the business layer and workflow.
Personalisation – providing the ability to personalise user interface/design.
Modularity – ability to add/remove components depending on user needs.
2 – User Experience
Regardless of how complex the system is, the user interface should always be so simple that employees can do their jobs without training.
More advanced ERP systems also have built-in user-learning algorithms to learn the usage habits of each individual user and make changes accordingly.
3 – Mobile
Mobile and cloud computing have changed the way ERP is used. ERP needs to remain simple, consistent, and interactive, while business processes and teams become more distributed. Mobile ERP therefore has to meet an organisations' productivity demands, making it possible to carry out any task at any place, at any time.
4 – Openness
To be truly open, ERP systems must include standard APIs as well as dedicated Software Development Kits. This will then create opportunities for more direct integration of the physical world into computer-based systems, which will result in improved efficiency, accuracy and revenues.
5 – Cloud with application integration
Cloud ERP has a mixed reputation. While it can be ideal for growing organisations, given its flexible and scalable solutions which will boost business agility, Gartner cites a lack of application integration strategy and related skills as the main problem. So to avoid this, organisations cannot forget about their existing systems outright. It's important for companies to look for a vendor who will provide guidance on application integration strategy when transitioning to the cloud, or risk reaping none of the benefits.
6 – View 360 degrees
Integrated businesses need a 360 degree view of their organisation, as well as tools which can show trends, provide analytics, and deliver valuable insight and forecasting visualisation tools, instantly. Business Intelligence, executive dashboards, and unified front-office CRM with data analytics solutions are just a few examples of next-gen ERP.
So, is ERP hot? The short answer is yes, but it is not the same ERP we once knew. Fast forward into the future and we'll see the leaders in erPL expand into territory once dominated by ERP software vendors. These companies might stay, but only to support underlying services. Ted Rohm, senior analyst at TEC uses the apt metaphor of an old building to describe the fate of many ERP companies: costly to replace, but gutted and re-modelled. As time goes on, they will increasingly serve as a reminder to the new generation of entrepreneurs and developers of what once was.