Ramco has announced that Sedafiat Sdn Bhd has gone live on its ERP solution. Sedafiat operates in the Malaysian state of Sabah on the island of Borneo. It provides non clinical facilities management services to 27 hospitals in the region. Founded in 2011, it decided that it required a single holistic view of all its operations and selected Ramco ERP to achieve this.
Ramco does not specifically state that it operates in the healthcare market only facilities management. It is interesting that Sedafiat selected Ramco despite the healthcare focus by the Indian software company. However, Ramco may leverage the knowledge gained from this implementation to penetrate that vertical as well. Sedafiat offers a number of services, each of which has its own challenges that an erp (ERP) solution can resolve. The services offered include traditional facilities management, Facility engineering maintenance, bio-medical engineering maintenance, healthcare waste management, linen and laundry as well as cleaning services.
To support this they selected the full ERP suite that Ramco offers according to the press release. Though one questions whether that includes the functionality for dealer management. What Sedafiat have almost certainly implemented is Finance, Supply chain and HCM. There is no mention of an Enterprise Asset Management solution being provided(. Although, one might expect each hotel be responsible for those. This might have been a missed opportunity for Sedafiat as it almost certainly would have made their services more efficient. They may consider it in the future of course.
Efficiency gains required by Sedafiat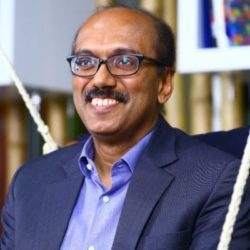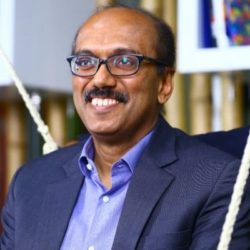 Sedafiat appear to expect several efficiency gains following the implementation. It appears they are looking for them within their people management and finance reporting. Datuk Awang Buhtamam Awang Mahmun, CEO, Sedafiat Sdn. Bhd., commented: "Ramco's integrated ERP software has created a unified platform from which we can offer comprehensive support for Malaysia's leading public healthcare institutions. This suite has significantly streamlined our financial reporting functions and enabled us to better channel our resources."
What is not known is whether the software was implemented on-premises or within the cloud. With 27 hospitals to cover, one might have thought that a cloud based solution is probably a better solution. However, there is no indication that this is the case. It should make little difference to the KPI's that Sedafiat are seeking. Virender Aggarwal, CEO, Ramco Systems, commented: "We are pleased to aid Sedafiat in its support of public healthcare by giving the business a powerful technology backbone, which gives the management the visibility and helps in streamlining operations across people, processes and projects."
Conclusion
Ramco is gaining customers in its home region. It seems to be having less success in Europe and Australia, although it recently won a deal in Canada. Aggarwal added: "Ramco ERP has been gaining strong foothold in the APAC region. The comprehensiveness of the solution coupled with new-age features around Mobility, HUB and Bots has been helping us deliver customer delight. "
It is not clear how many of these new bells and whistles Sedafiat will actually be using. Sedafiat has a virtual monopoly on the facilities management in Sabah. Moving to Ramco solution  should assist them in fighting off the threat of the much larger Chulia facilities management. That company offers facilities management to most of the hospitals in Sarawak. They are also part of a much larger group that provides facilities management to 1500 hospitals around the world. What Sedafiat will need to decide is whether they want to expand outside their home territory with the help of the new ERP solution.
For Ramco is this the start of a new verical in Health(?), only time will tell.