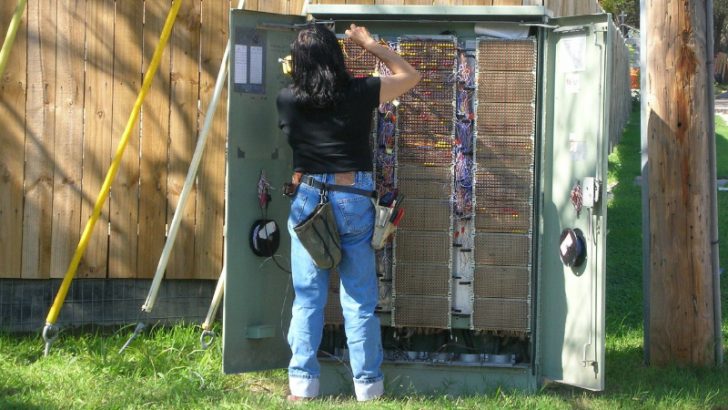 IFS has released the latest version of IFS Field Service Management™,(FSM) version 5.6.3.
The release features a number of enhancements both in functionality and architecture support. There is increased support for mobile devices and the announcement of FSM availability in the cloud. Field Service Management is part of the ERP family of products that IFS produces and supports the key functions that any business working in that vertical requires.
Enhanced Mobile support
In this release IFS has strengthened support for mobile devices. It has released a Windows 10 mobile app, which few of its competitors have done, relying on HTML 5 to provide support for those devices. The Windows 10 app delivers the same features as the other mobile clients that IFS support (iOS and Android) and has the same look and feel as the software that users can utilise on full Windows 10 devices.
For iOS users there are enhancements to notifications. Allowing users to launch the IFS app having received a notification speeds up interaction by users with fewer touches on their iPhone, iPad or Apple Watch as they carry out tasks. For example if an engineer is looking at a document, a notification will allow him to launch the IFS App immediately without having to scroll through and locate it.
IFS has also optimised the Android version for tablets allowing displays to render on larger screens more effectively. This is often a problem where different form factors can mean either dead space on tablets or text so small it is difficult to read. Customers will be able to configure the screens for their users within the UI designer. This may cause a problem for those with varying screen formats within their workforce as there is no mention from IFS of personalisation for the form factor.
Functionality improvements for FSM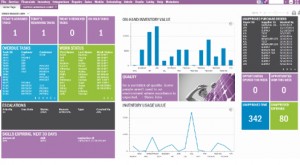 With the release of IFS Applications 9, IFS Lobby was introduced, this created a high level screen that fed information from separate functional areas to produce a snapshot appropriate for the relevant worker. IFS has pre-configured several Lobbies for specific job functions including Service Managers, Inventory and Logistics, Financials, and Repair and Depot.
These Lobbies show activity feeds from different sources such as stock levels reaching thresholds, outstanding tasks, overdue tasks or completed tasks. With a single touch this can be expanded to reveal the underlying data which can then be actioned as appropriate.
FSM also introduces inventory lot tracking. In order to meet some compliance regulations, such as those for aerospace, it is necessary to determine where different inventory lots have been used. This means that should a batch of spare parts be identified as faulty and recalled the company will know exactly where those components have been used in the field
This an important enhancement to the FSM product and it will be interesting to see how many customers take advantage of this aspect of the release. It can be expensive tracking batches and methods that rely on FIFO stock control are not fool proof.
There are other enhancemetns in the release including additional configuration options, these will no doubt include the ability to configure lobbies for specific job roles thereby increasing the efficiency for users .
FSM in the cloud
This release also sees the availability of IFS FSM in the Azure cloud. The IFS solution is a single tenant solution either managed or fully private and the additional of FSM to the cloud is a welcome one. It is unclear how many of the IFS solutions: Enterprise Resource Planning (ERP), Enterprise Asset Management (EAM) and Enterprise Service Management (ESM) are fully available in the cloud yet but this migration is not likely to slow.
While many customers are looking to the cloud to run their solutions for the obvious cost savings, IFS are not leveraging the full scalability available in the cloud as they are unable to offer a multi-tenanted solution yet. This would indicate that their software has been ported to the cloud rather than re-written for the cloud.
They are not alone in this and it will be interesting to see whether they redevelop some of there solutions from the ground up in the same way that Infor are doing for their Financial ERP suite and born in the cloud companies such Netsuite already have.
Conclusion
This announcement comes at a time when IFS have also been subject to a bid by EQT a private equity firm. The IFS board will be meeting on December 21st to vote on the offer, but with the major shareholders already agreeing to the bid it seems unlikely that the vote will go against the acquisition.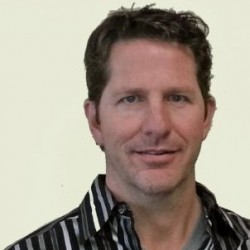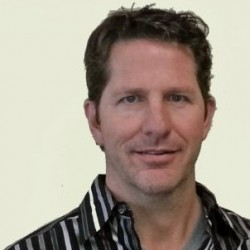 This release while designated as a minor one actually contains a fairly key enhancement in the Inventory Lot tracking that many customers will have been screaming for. The Windows mobile app is also interesting and while one assumes this is also due to customer request it might be an advantage that IFS can leverage for those few, but possibly growing number of companies that are looking to Windows mobile devices for their staff.
Tom Bowe, IFS industry director for enterprise service management commented in the announcement: "We are very excited to release the new version of IFS Field Service Management, which brings major enhancement into the hands of our customers.
"In this release, we are drawing on world-leading technology from Microsoft as well as innovative features from the IFS Applications suite to help our customers focus on what is important to them: providing a great service experience for their customers."