With the recent birth of Hewlett Packard Enterprise (HPE), Zerto has wasted no time in both ensuring that it has the appropriate level of partnership with the new organisation and also delivering a product that it believes the market needs. Having attained Gold partnership status Zerto has also announced at the HPE Discover 2015 Conference in London that it has released a solution for the automated testing of disaster recovery.
The new solution is called Zerto Automated Failover Testing Pack and Zerto have committed to delivering several other packs to simplify business continuity and disaster recovery within HPE Operations Orchestration (HPE OO).
It might be a mouthful to say the new product could actually make life simpler for IT departments, especially in regulated industries such as finance and health that are required to carry out disaster recovery tests as part of their compliance requirements, but Zerto believes it it true. Once installed the testing pack runs failover tests in full virtual machine environments. These tests include several other automated processes that Zerto claim will eliminate the need to cross check multi-department failover success.
Once tested in a production environment this could deliver significant time savings for IT operations teams. They often struggle to replicate failover tests at the intervals required, bringing a degree of stress to the workplace. If automated by Zerto this can be avoided. With the integration between the With Zerto Automated Failover Testing Pack and HPE OO it is now simply a matter of scheduling a failover test, which runs autonomously and sends a report detailing its success or failure.
The pack is not stand alone and is designed to work with the Zerto Virtual Replication software. For those expecting a magic wand for their HPE OO suddenly to be able to solve their disaster recovery testing it is not quite as straight forward. Once the correct environment has been established the ability to run nightly tests means that any issues that arise can be dealt with swiftly, reducing the risk of it being present in the case of a real invocation.
Historically DR tests have been a chore to set up, implement and then to pore over the results and make corrections ready for the next time. With this testing pack, once the first test has been completed subsequent issues that arise can be found quickly and resolved before there is major remediation work required.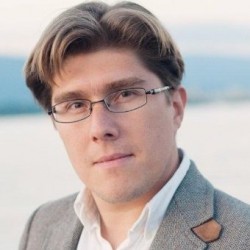 With the announcement of a renewed partnership between Microsoft and HPE for hybrid and public cloud solutions this Zerto announcement could have come at an opportune time for Zerto.
HPE recognised that Zerto can bring something above other partners to their orchestration platform and Mauro Giles, Director Global Technology Alliances, HPE Software commented: "HPE's customer base has a diverse range of business and service requirements, but the one consistent need is ensuring their operations achieve the highest levels of uptime.
"When we realized the benefits Zerto could bring to our customer base we fast-tracked their Gold Partner status as their broad capabilities within and beyond BC/DR strategically augments HPE Operations Orchestration's capabilities. We look forward to fully integrating more capabilities over time as we work to ensure our customers are fully ready for any IT challenge, and achieve better ROI for their IT investments using our combined leading enterprise class software offerings."
This infers a deeper technical relationship between the two companies has evolved and the expectation of what Zerto will bring out next to support HP will be higher.
Conclusion
That Zerto have not revealed what the remaining packs will be is slightly disappointing but they will no doubt ease some of the automation tasks around disaster recovery and business continuity.
The Zerto Automated Failover Testing Pack implemented on the right platform could save significant time for IT operations teams and reduce the risk factor for disaster recovery in firms that struggle to complete their compliance requirements each year. Fixing a minor problem every so often is a lot easier than waiting six months and finding that there are fundamental changes that need to be done.
It also means that infrastructure changes can be tested very quickly which means they can be rolled back if they do create an issue. It would be interesting to see whether Zerto could extend this testing pack to include other replication technologies as well. Unlikely perhaps but there is likely to be a market out there for it.
Gil Levonai, Chief Marketing Officer at Zerto clearly feels that the HPE relationship has substance and is a fertile ground for the Zerto product range. It will be interesting to see whether Zerto make any other announcements with other cloud/orchestration vendors in the future. Levonai commented: "With the recent acceptance as an HPE Alliance Network Gold Partner, we've yet again demonstrated Zerto's enterprise-class capabilities as we redefine the new standard in business continuity and disaster recovery software.
"Our joint development in the new failover capabilities for the HPE Operations Orchestration platform is a testament to our commitment to solving complex IT challenges that break down the barriers to productivity, while improving business and operational performance in ways C-level technologists never thought imaginable. We look forward to expanding our relationship as we tackle new challenges and present new opportunities for the HPE OO user base."