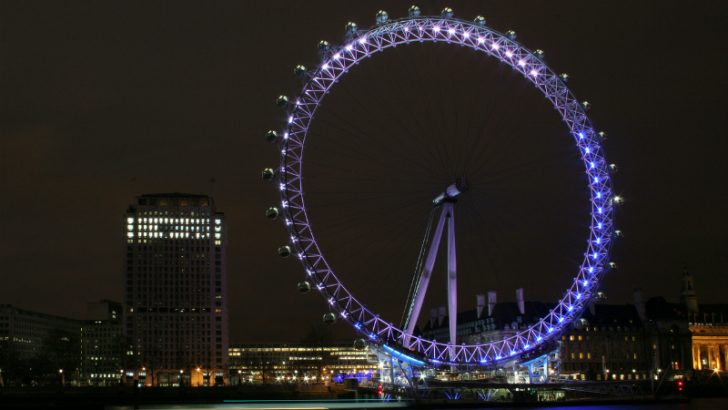 From November 2015 visitors to the Southbank will be able to take advantage of an iBeacon installation being rolled out across the 21 acre location by Live Beacon. The Live Beacon app can be downloaded onto iOS and Android phones or tablets to enjoy location specific content from businesses and galleries across the Southbank site.
iBeacon technology was first developed by Apple and launched at the Apple Developers conference in 2013. It uses Bluetooth Low Energy to detect the presence of mobile devices in the immediate vicinity.  A network of iBeacon devices can map devices and using an app on each device help to deliver location specific content at that point in time.
For businesses this could be special offers as an individual walks past for example, or a map for the store or even linking to such information as the latest news about stock levels. For the Museums and Galleries in the area it could be guidance about the content.
iBeacon's detect how close a device is in three range bands, immediate is within centimetres, near is a couple of meters and far which is around 10 metres. Placed near a specific work of art it might be able to deliver the optimal distance to look at a painting and help the observer stand within the correct range for example to gain the greatest experience. It will be interesting to see if artists work with galleries to take advantage of this opportunity. It could also push out details of how to get a print or even where to buy the artists work.
For companies such as ITV located on the South Bank they could push out details of audience tickets and even live updates from shows. For the artisan retailers in the OXO tower they could invite people to workshops or provide tickets to their next clothing show. When the London Fashion Show hits the South Bank it is highly likely that the very experienced marketing teams that accompany the fashion houses will want to leverage the iBeacon network and turn the show into a potential sales bonanza through short-term offers to a very receptive audience.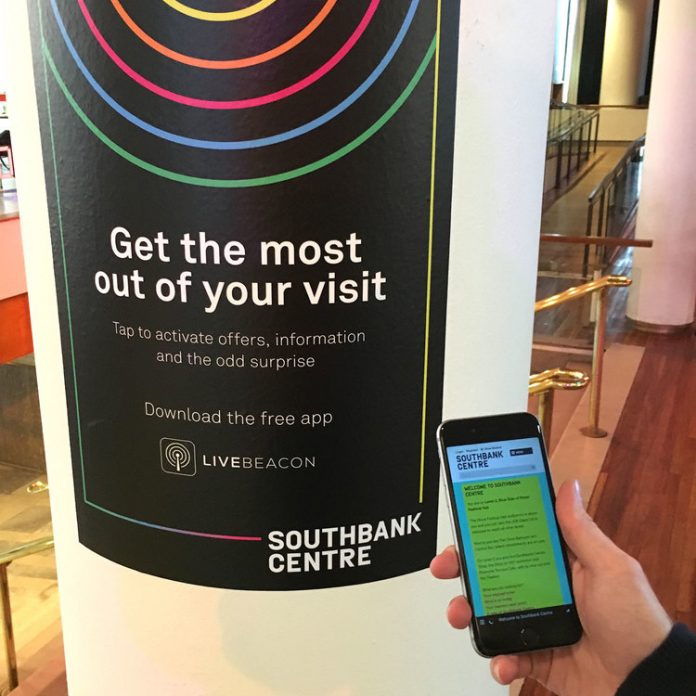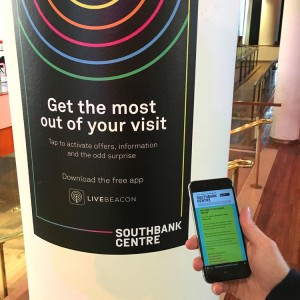 The company completing the roll out is Live Beacon and they will be rolling out more than 100 beacons over the next few months, it is slightly disappointing that no clearly deadline has been given but one suspect that this is because negotiations with individual premises need to be carried out. Once completed it will be the UK largest iBeacon enabled zone yet planned.
While not everyone will be considering visiting the Southbank in the next few months, it may be worth a visit to see the reality of iBeacon technology at work. Those involved in retail, entertainment and running sports facilities in particular would be able to get a feel of the impact and the potential business benefits in a real-world setting.
iBeacon's have not really taken off following their announcement as much as Apple would have liked and many see it as a purely retail fad. In the last month this seems to have been changing with a massive iBeacon installation in China of 100,000 – yes One hundred thousand iBeacons across China, managed by Sensoro. This installation, the worlds largest, includes 25 movie theatres, sixteen airports, 39 high-end retail stores, 40 major tourist destinations, 200 universities, 260 high speed trains, 1,500 Pizza Hut restaurants, and 2,100 Chow Tai Fook (CTF) jewelry retail stores.
In the UK Live Beacon offers an out-of-the-box iBeacon solution with a monthly subscription fee which includes analytics of usage and customer data. It will be interesting to see whether some business on Southbank really take advantage of this installation to increase revenues and deliver customer experiences that are notable. James Grant, Founder and  CTO commented: "It's fantastic to get iBeacon technology into people's hands. For Southbank Centre, it's an entirely new channel they can use to communicate with their millions of visitors."
Part of the problem for Southbank will be ensuring that those visitors actually download the app and it will be interesting to see how many do take the time to download it. What may be needed is an incentive that helps to ensure that this happens. For Live Beacon if it can complete other deals around central London, especially the tourist sites, then the future could be assured for the start up. Obvious locations are shopping centres such as Westfield and places such as the Trocadero in Piccadilly Circus. Westfield in Melbourne already has some iBeacons installed near the Apple Store so they are not unaware of the technology.
Conclusion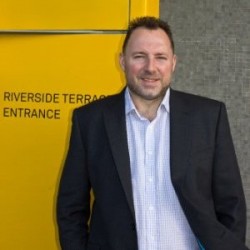 With a case study on many peoples doorsteps this may be the first step for iBeacon to reach the mainstream to enhance the consumer experience. For businesses there are still benefits to be defined, but if the take up and experience at Southbank is positive it will be interesting to see whether the technology spreads faster than it has before.
Chris Denton, Director of Marketing & Communications at Southbank Centre has plans to help develop the technology and improve the visitor experience commenting:  "We now have a new way for our many visitors to engage with the vibrant and diverse programme of events at Southbank Centre. We will use the technology not only to help deliver basic information but also as an extension of ways to interact with events happening across the site."