Odin and Gradwell Communications have added Microsoft Office 365 to Gradwell's portfolio of cloud service offerings.
The deal uses the service automation capabilities of the Odin cloud service delivery platform. What it delivers for Gradwell is the ability to now offer its customers a more comprehensive managed cloud service portfolio for their business.
Gradwell Communications creating a complete cloud office
Gradwell sees this as an opportunity to build custom solutions for customers. It already provides office solutions for SMBs including a VOIP service, connectivity and cloud services and this will enable it to deliver a whole cloud-based office. For small companies in particular this is a solution that will play well to their mobility aspirations and make cloud an easier option for them to consider.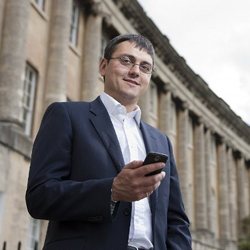 Peter Gradwell, CTO and founder of Gradwell Communications said: "Gradwell Communications has benefited greatly from the Odin team's knowledge and expertise, and our long term close working relationship has allowed us to accelerate go-to-market in weeks rather than months. As the orchestration software provider for Gradwell Cloud, the use of Odin was a strategic investment for us two years ago, and we are delighted to be able to bring Office 365 to market within our cloud portfolio."
SMBs moving to the cloud
Odin's latest cloud report on SMB adoption suggests that the SMB cloud services market is likely to be worth more than €30.1 billion by 2018. It also looked at the adoption of Software as a Service (SaaS) and put a value of €7.5 billion on that by 2018.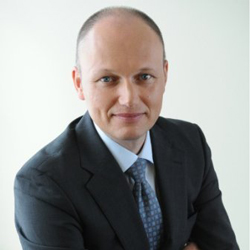 Acording to Jacek Murawski, Odin EMEA general manager and vice president: "Increasingly, we see more and more SMBs realizing the business benefits of cloud adoption and software-as-a-service (SaaS).
"As a result, we see businesses are not asking why or how they will adopt cloud, but when."
Referring explicitly to the deal with Gradwell Communications Murawski commented:
"By adopting Service Automation to automate the delivery of the full Microsoft CSP portfolio and other services, Gradwell Communications is able to automate the entire customer lifecycle management process, including provisioning, billing, and customer management."
Conclusion
One of the challenges for SMBs in moving to cloud is understanding what's on offer and how they can best take advantage of it. Many of them already use VOIP services but have struggled to take the next move into cloud and continue to free their business from the desk.
Gradwell has taken advantage of the Odin orchestration which is also used by HP as part of its Helion cloud platform. In doing so Gradwell has provided a quick way to add other value-add services for its core customer market.