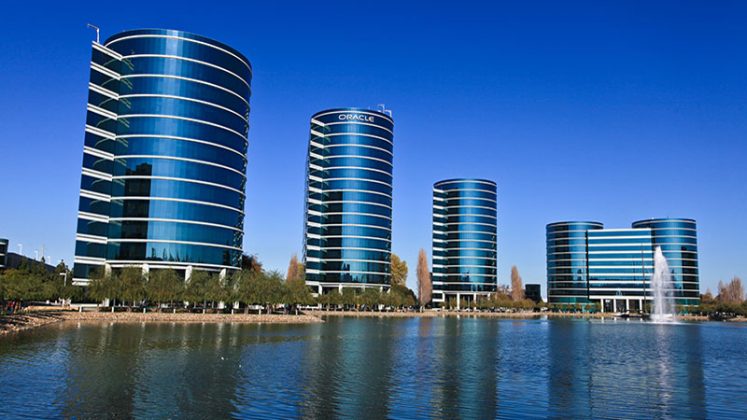 *****UPDATED with additional Rimini Street statement*****
It was a court case 5 years in the making as Oracle finally won $50m in damages from Rimini Street and Seth Ravin.
Oracle went after Rimini Street for distributing copyrighted materials in an act that Oracle originally termed a "Massive Threat." The initial demand from Oracle was for $210m but eventually Oracle reduced that figure in order to get the case to court. It has now been awarded $50m in damages with the final claim likely to be much higher. The reason for that is Oracle has asked for post-trial injunctive relief and its attorney's fees with the court likely to hear those motions in the next few weeks.
At the heart of this case is the claim that Rimini Street downloaded and distributed materials on several Oracle owned products. The jury found Rimini Street guilty of 93 cases of copyright infringement as well as computer fraud and abuse acts in two states, California and Nevada. Rimini Street CEO Seth Ravin was also found guilty on the charges of computer fraud and abuse acts.
Rimini Street will now be hoping that this is the end of the matter and they can get back to business. They are not the only ones. According to Rimini Street competitor Spinnaker Support: "This case has cast an unwarranted cloud over a very valuable alternative to Oracle and SAP-provided software support. Spinnaker Support is pleased that the multi-year litigation between Oracle and Rimini Street has finally been resolved by trial."
Is Oracle trying to squeeze third-party support?
Rimini Street certainly thinks so. It initially counter-claimed against Oracle seeking a judgement that Oracle customers were the owners of product they had purchased from Oracle. This would have allowed them to grant Rimini Street the right to take copies of the software and documentation as part of their service support agreement.
The court ruled against Rimini Street saying that software was only licensed to customers and they had no rights to allow Rimini Street to take copies of software or documentation. This enabled Oracle to proceed to trial the outcome of which is the $50m in damages that has been handed down.
For customers, there was a concern that this could impact the third-party support market that many of them rely on as it is far cheaper than using Oracle's own services. Oracle itself defended the third-party service market with several execs stating throughout this case that this was not an attack on third-party support companies but about protecting IP and dealing with theft.
A misunderstanding or deliberate IP theft?
In its defence, Rimini Street took the view that this was not a deliberate act of theft but an accident caused by a misunderstanding. It believes that despite being found guilty, the court ruling supports this view. In a statement provided to us from Seth Ravin, CEO and Chairman of the Board, Rimini Street he says: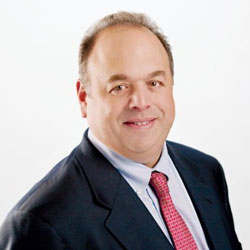 "We were pleased to finally get our day in court and bring this dispute with Oracle to resolution.

"As Oracle and Rimini Street agree, there is no dispute that third party support for enterprise software is permitted for Oracle licensees to purchase and for Rimini Street to offer. This case was about a good-faith license dispute regarding processes no longer in use.

"While the court found that Rimini Street is liable for copyright infringement of certain Oracle products in relation to processes no longer in use at Rimini Street since 2014, the court also found that the infringement was legally "innocent" infringement, not "willful" infringement, and that Oracle suffered no lost profits.

"The total damages award of $50 million is a fraction of the $250 million that Oracle had sought in its overreaching claims. The damages were primarily based on what the jury concluded it likely would have cost Rimini Street to implement and use alternative, non-infringing processes if it had known that the disputed processes were infringing.

The global Rimini Street team remains focused on providing excellent service to our clients, innovating the enterprise support industry and expanding our worldwide service capabilities."
Oracle unsurprisingly sees things very differently. It does not take the view that this was about a misunderstanding and still holds that this was no accident but deliberate IP theft. In a short statement that leaves no room for any misunderstanding Deborah Hellinger, Oracle Vice President, Corporate Communication, Oracle said: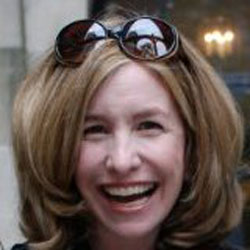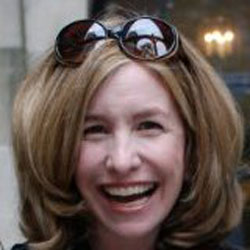 "Before the trial began, a federal judge determined that Rimini Street and Seth Ravin infringed Oracle's intellectual property rights in the PeopleSoft and Oracle database product lines. After two weeks of trial, a federal jury found that Rimini also infringed Oracle intellectual property rights in the JD Edwards and Seibel product lines.

"That same jury awarded Oracle more than $50 million in damages for that infringement and violations of laws protecting computer systems. Oracle further intends to seek an injunction barring Rimini from continuing to operate its business based on massive infringement. This case certainly was not about an honest dispute over licensing terms, as Rimini pretends. It was about IP theft, pure and simple. Rimini and Seth Ravin got caught, and now they have to pay.

"Oracle will aggressively pursue its claims in the second lawsuit pending against Rimini for the infringement and other misconduct that occurred after the dates at issue in the first trial."
The problem of third-party support
The area of third-party support for high-value enterprise products has always been a minefield for smaller companies. They often cannot afford to purchase multiple copies of the software and in any case, enterprise software as used is often very different from the box copy. A lot of time is spent modifying and adding code to support the customers business processes.
This makes it extremely hard for a third-party to offer detailed support for every customer. The ideal route would be to have a copy of that customers implementation on a computer that they could refer to when a problem occurs. Without that, they either need remote access or they are, to a degree, shooting in the dark when problems occur.
Rimini Street is not the only third-party vendor to find themselves in this position and this is unlikely to be the last case of a major vendor going after someone in its own ecosystem. Given the experience of Ravin and others inside Rimini Street his statement does appear to be a little tongue in cheek, especially when read in light of the ruling around their counterclaim against Oracle.
There has been little outpouring of support for Rimini Street from its competitors in the third-party support market. In fact, if anything, most are keeping both quiet and their distance. In the statement from Spinnaker Systems is distances itself from Rimini Street saying:
"It is important to note that the specific business practices of Rimini Street, surrounding unauthorized download and cross-use of materials in violation of customer license agreements, were the sole focus of this trial. The viability and legality of the third-party support industry were never in question"
Conclusion
The questions now are how much Oracle will ask for in post-injunctive damages? How much will Oracle's legal fees be? Does Rimini Street have the reserves or access to investor cash to deal with this? What will this mean to Rimini Street in terms of customers moving away or staying?
It will certainly be something that new customers will look at when considering a deal with Rimini Street and it is to be hoped that they are able to fund all the claims and support the positive outlook for the business contained in the last paragraph of Ravin's statement above.
*****UPDATE*****
Since we went to press we have received another statement from Rimini Street stating that the injunctive language being used in this piece is factually incorrect. This is their statement.
"With regard to any 'injunction' sought by Oracle, the jury found legally 'innocent infringement,' and not 'willful infringement' by Rimini Street, and awarded Oracle a license fee as compensation. Once Rimini Street had the benefit of a judicial interpretation of disputed Oracle software license terms, we stopped all processes challenged by Oracle in this case and completed our transition to an all-remote support model in 2014.

" Therefore, Oracle's request for injunction for processes no longer in use at Rimini Street is meaningless, as Rimini Street will explain in its forthcoming court filings. Furthermore, 'injunction' does not equate to additional damages. In fact, post-trial motions are about potentially reducing the verdict amount, not increasing it."
If there are any further updates we will add them here.