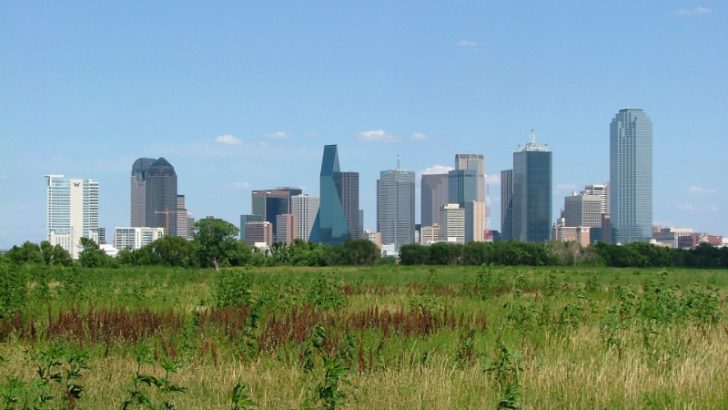 Equinix has announced that it is to open a new Dallas data centre later this year. DA7 will be the sixth International Business Exchange (IBX®) data centre in Dallas expanding a footprint by an initial 300 cabinets.  In total the new data centre will have a capacity of 800 cabinets which should be attained by Q2 2016. This will bring the total footprint in Dallas for Equinix to 214,000 square feet, an increase of 40,000.
Dallas Data centre market growth
The Dallas Data centre market has seen remarkable growth over the last year. According to a 2015 JLL report there is already 2.9 million square feet of data centre space with planned growth of approximately another 20%.
Facebook are investing $1 billion dollars in a new Dallas data centre that will be completely powered by Solar energy. State Farm are also building a new Dallas data centre which makes Dallas an attractive place for data centre owners.
This growth is being driven by companies relocating their headquarters to the area, with JLL citing that more than 20 have occurred during the first half of 2015. The area has also since an increase of nearly 100,000 jobs since 2011.
Karl Strohmeyer, president, Americas, Equinix commented "We have seen tremendous growth in the Dallas market and DA7 will give businesses increased flexibility to support their ever-changing IT needs. This includes businesses who need greater flexibility due to business drivers such as the Internet of Things and big data."
Is Dallas Data centre green?
What is most disappointing about the release is that there is no mention of where the power from the new data centre will be sourced. The Equinix recent announcement around going green in California with a new Solar Farm being built to supply that state is not being replicated apparently in Texas.
This is disappointing from a company that has apparently been striving to go green. Adding to that disappointment is the fact that Facebook are already planning to delivery a green data centre in the area so it should be possible for a renewable energy provider to sell all their capacity before they start construction. It may be that this expansion has been rushed into production to meet the growth in demand.
(Next: Who will fill the Dallas data centre)