Sage has now extended their partnership with Microsoft having earlier this year cosied up to Salesforce with the launch of Sage live. The intention of the agreement is to bring Sage Technology closer to Microsoft for the benefit of small and medium sized businesses globally.
Is Sage Technology close to Microsoft already?
This is an interesting question. With Dynamics 2016 just over the horizon for Microsoft a battle for the hearts and minds of CRM users is edging closer for Salesforce and Microsoft. One shouldn't forget though that Salesforce and Microsoft have their own agreement and perhaps these software companies can benefit from one another.
Sage has had an agreement with Microsoft for two decades and this appears to not just be a refresh of that but have a little more substance. It goes further than the one that currently sees Sage as a customer for Microsoft Office 365, Microsoft Windows and Microsoft Azure. Having recently started using Salesforce CRM there was understandably no mention of Dynamics though.
The premise of the agreement is "collaborate on future product development" a vague statement but laudable. What can be ascertained is that Sage will be working with Office 365. This means that users of Sage Live may soon find additional services available through deeper integration with Office365. There is no detail yet on what this means and users will want to know if they are going to get the same level of integration with Excel as that recently announced by Financial Force or even Power BI.
Sage was impressively quick in launching Sage Live and it seems likely that there will be some news on this within the next few months as well. Sage are also hoping to increase their share in the US market. Having agreements with both Salesforce and Microsoft as well as a cloud platform live that can compete with the likes of Intuit and other newcomers, they are in a much better position than two years ago when they were being written off.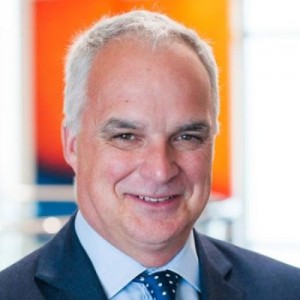 This objective to retain and grow market share in both the US and UK was picked up as a theme by Alan Laing, EVP, global strategic partnerships and alliances at Sage. In a canned statement he said "We have enjoyed a long and fruitful relationship with Microsoft for many years at a local level, but this new agreement is about taking a step back to look at the bigger picture. We're imagining what could be made possible for Small & Medium Businesses if our two organizations worked more closely together on a global scale.
"We're really excited about the possibilities – the greatest developer minds working on the very latest platforms to build exciting new solutions for Small & Medium Business in the long-term. That's what Sage is all about and we're delighted to share that vision with Microsoft."
Under Nadella Microsoft seem to be announcing a new or extended relationship every few weeks. This does not make this one any less important but it is certainly a change from the previous isolationist era. Every new deal for Microsoft embeds its Office365 software deeper into corporates everywhere and makes it harder for both Open Source software and Google Apps to compete on a level playing field. Microsoft are seemingly becoming adept at protecting their Office revenues.
According to Julia White, General Manager of Office 365 Product Marketing, Microsoft Corp: "We're pleased to be growing our relationship with Sage, building upon their work with Azure, and extending it to the Office 365 platform. By developing on the Office 365 platform, Sage will ultimately help accountants and bookkeepers to be more productive."
Conclusion
Stephen Kelly, CEO Sage and Satya Nadella, CEO Microsoft seem of a similar mind when it comes to agreements, they both appear to want to make strategic deals for the right reason. Whether there will be friction from the mesh of agreements that now seem to be in place will be interesting.
This strategy is still new and it will be interesting to see how it develops both technically and politically over the next few months. With Nadella and Kelly both at Dreamforce 15 this week it will be interesting to see whether they share a platform or conversation at some point and whether the depth of the relationship can be gauged. Only then can be really answer whether this agreement will bring Sage Technology close to Microsoft.