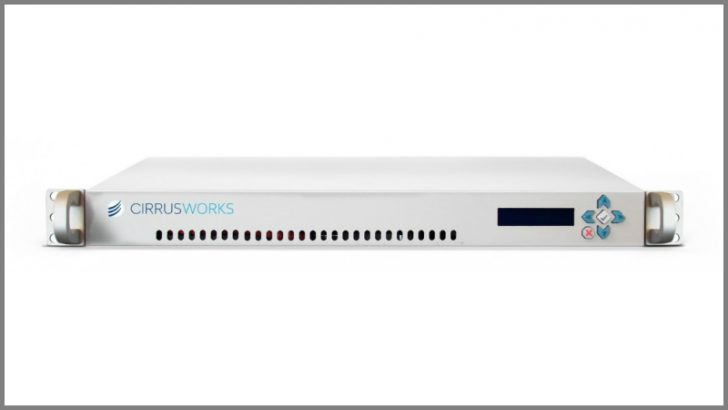 Cirrusworks have just filed a form D with the United States securities and exchange commission. So far only $506,492 of the $1,000,000 requested funding has been received and no doubt Cirrusworks are hoping that this announcement will help complete the funding round. This half a million adds to the $4 million received in June 2014 from venture capital and should give the company stability at a time when it is poised to grow its revenue
Founded by CEO, David Giannini in 2011 it has raised a total of $5.3 million in funds. It has recently announced its first distribution partner Earthbend. Ryan Donovan, general manager and vice president of sales and service at EarthBend commented "Our distribution partnership with CirrusWorks enables EarthBend to provide its channel partners with a simple, effective solution for enhancing Internet capacity in high traffic network environments.
"With the explosion of data throughput from mobile, streaming and web-based applications, the CirrusWorks Governor helps our reseller partners and their customers get the most from their infrastructure and circuit investment dollars."
Cirrusworks Governor is their first product and the distribution deal is an important first step on the road to profitability. While the distribution deal was announced by the company on their website there was nothing similar in the filing as to whom the $500 million is coming from.
Governor : It looks after your bandwidth
Governor delivers dynamic bandwidth allocation for internet usage to public sector and corporate clients.Cirrusworks cite three applications where their technology is best suited: Office in the cloud, VOIP and Client Server and web application work loads.
The shared office space company Uber Offices is one client. The CTO of Uber Offices,  Ryan Macaulay explains why he chose the product, "We needed technology that could keep up with the explosive demand for bandwidth generated from BYOD, web migration and streaming apps."
For those companies with the challenge of performance on their bandwidth the Governor Auto-Algorithm™ (pending) patent methodology ensures that each user receives appropriate bandwidth for their individual usage pattern. Cirrusworks claims that this ensures that VOIP calls receive the quality they require and view it as superior technology to traditional bandwidth allocation and packet shaping algorithms.
The problem always seems to be the Network
There always seems to be a new company touting bandwidth improvements. Some are swallowed up along the way such as Packeteer being purchased by Blue Coat. Probably the best known is Riverbed, but new technology can challenge these established players and it will depend on the end strategy of the board and its investors to determine how successful Cirrusworks becomes. Certainly if the Governor produces the performance increases that Cirrusworks claims it could have a lot of happy customers and investors.