NaviSite is delivering its Mimecast solution to Encore Tickets to ensure availability of its email services even when the Encore Tickets mail environment is down. Encore Tickets sells more than 2.5 million theatre tickets annually as well as thousands of restaurant covers, attraction tickets, exhibition tickets and hotel breaks.
Email is critical to the business as it engages with its trade clients, including airlines and tour operators from around the world. Although Encore Tickets has ten shops in central London, 80% of its business is transacted online and downtime significantly impacts the business.
99 year retention on email
Mimecast actually offers an unlimited retention policy, and this was one of the reason for selecting the solution. It is far easier for companies to outsource their retention than aim to retain mail internally with the challenges of storage and archiving that represents. Michael Sheehy, CTO at Encore Tickets explains further: "Our aim is to help our partners to maximise revenues, profits and service levels, and fundamental to our reputation is the resiliency of our email system.
We chose NaviSite to manage our Mimecast services because of their experience and track record for this solution. Not only does it meet our technical requirements, it also helps us to adhere to online data retention legislation with the 99 year retention period on all emails.  NaviSite's technical team really stood out by demonstrating their technical excellence and giving us the confidence to choose them as our Mimecast service provider,".
Cybersecurity protection and continuity
Another advantage for Encore was the advanced spam filtering and anti-malware protection that Mimecast offered. Mimecast allows users to control security settings for the company from a single online administration portal.  Security levels can be set that minimises the risk of viruses, malware and hackers penetrating the business information systems.
Even if Encore Tickets mails server do go down for whatever reason, Mimecast offers a mailbox continuity service. This allows users to obtain uninterrupted access to live and historic emails from the Mimecast cloud.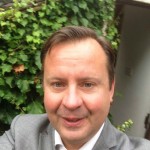 Sean McAvan, Managing Director, NaviSite, said, "We have over 10 years experience of Managed Exchange solutions and currently manage tens of thousands of seats and have many years experience with the Mimecast platform.
"We put our customers' needs at the heart of what we do and with Encore Tickets, it was clearly the uptime and the ability to continue to review, send and receive emails when the Encore Tickets' email system is not available that was critical. By giving them the confidence that operations can continue to run, even when their email system is down, Encore Tickets can focus its efforts on growing the business."