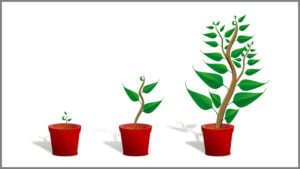 VictoriaMetrics, the open-source monitoring and observability vendor, has announced it achieved 320% growth over the last 12 months. The company was founded in Ukraine at the start of 2018. Like many other Ukrainian firms, it has faced the double challenge of COVID-19 following the war. Some of its developers stayed within Ukraine, and some moved with their families to other countries.
The company was founded by former engineers from Google, Cloudflare, and Lyft and is now based in San Francisco with a globally distributed workforce. It received its first paying customers in 2019 and now boasts brands such as Grammarly, Wix, Adidas, Brandwatch, CERN, Criteo and Roblox.
In the last year, it has seen more than 100 million downloads of its open-source software, reaching 235 million downloads. It solution offers organisations access to an open-source solution that addresses the shortcomings of existing monitoring and observability products and platforms.
As with other open-source solutions, it provides a free tier that offers access to the software and free community support.  Its paid tiers provide a high availability, cost-effective hosting and data storage platform with additional support features. The Platinum level provides priority bug fixing and a service that provides an audit and monitoring of the deployed solution.
VictoriaMetrics believes that its Enterprise product offers a significant cost advantage over self-hosting. It believes it offers three important cost benefits:
Up to 10x More Data Storage Than Existing Solutions
Up to 4x Network Saving Cost
Up to 90% Corporate Energy Usage Slashings
There is little detail about how it achieves these savings. One customer that achieved these savings is Grammarly. Once VictoriaMetrics first paying customers, it chose the VictoriaMetrics solution and saw a 10x reduction in its AWS bill. The reason, it massively reduced the number of nodes it used, and the VictoriaMetrics solution was more storage efficient.
VictoriaLogs
The development team at VictoriaMetrics also released VictoriaLogs in 2023, providing a simple and reliable log solution that scales. The new solution provided several key benefits over other solutions, including:
Easy migration from other solutions
Cost-efficient compared to similar log solutions
Less operational maintenance overhead
Reduced time to discovery of issues and problem root cause
Ad-hoc log analysis of large volumes of data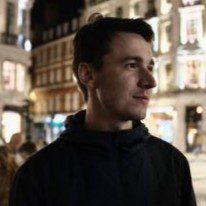 VictoriaMetrics believes that this new solution is up to 30x less expensive than other open-source solutions for logs, requiring up to 30x less RAM and up to 15x less disk space than comparable production workloads. The new product is available on GitHub and has already had more than 10,0000 downloads six months after it was launched.
Roman Khavronenko, Co-founder and engineer at VictoriaMetrics, stated, "The team at VictoriaMetrics is thrilled with the progress and feedback we've received this year, but it doesn't stop there. We're excited to see where our innovation and product development takes us in 2024".
The future
The company continues to expand and look for new talent. In August, it appointed Ivan Yatskevich as Vice President of Product Development. He is now leading the development team building out the VictoriaMetrics monitoring solution.
Yatskevich had a long career leading both companies and technology teams. He spent several years at both Fiverun and PandaDoc, where he was Head of Infrastructure and Platform, and more recently at Flo Health, where he was Director of Engineering.
Fedir (Fred) Navruzov joined as a Senior Data Scientist to help develop the new and upcoming VictoriaMetrics Anomaly Detection solution. The intent is for this to integrate with the other VictoriaMetrics solutions, providing insights that will extend the monitoring and observability capabilities of the platform.
Navruzov has worked as a data scientist for several software firms in Ukraine, including EVO.company, Cogniance, Speak with a Geek, Competera Pricing Platform, Tilting Point and Rozetka.ua. He is also an advisor to several startups.
Enterprise Times: What does this mean
Founded by Aliaksandr Valialkin, Artem Navoiev, Dzmitry Lazerka, and Roman Khavronenko, VictoriaMetrics has not yet raised funding. In March, Khavronenko stated in an article in The Stack that, "We are OK with what we get from the enterprise contracts. (It's enough] to grow headcount and the company and [to develop] new solutions."
That the leadership feels that it needs to announce its success could be an indication that the firm will look to raise funding in the future. Khavronenko didn't rule it out entirely six months ago. It will be interesting to see what 2024 brings for this innovative, fast-growing company.