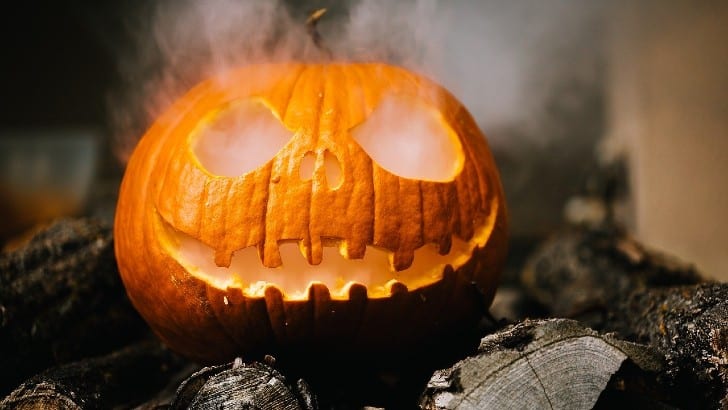 Zoho launched a new Canada region for its customer base. Mangopay announced that it has attained an e-money license from the FCA in the UK. FourKites appointed Bill Maw as its new Chief Financial Officer. Copado appointed Bob Grewal as its Chief Revenue Officer.
Amperity announced that its Amperity for Paid Media has seen over 50% adoption by its customers since it was launched in May. Elastic Path announced a partnership with Twilio, the customer engagement platform. Navenio, the healthcare location services vendor, has joined the AWS partner network.
Enterprise Times spoke to Hal Mady, CRO at FormAssembly, during Dreamforce. The conversation was published last week.
Acquisitions
Accenture has acquired The Shelby Group, a leading provider of digital procurement and optimization services. It has also acquired Innotec Security, a privately held company specializing in cybersecurity-as-a-service, cyber resilience and cyber risk management. Thus expanding its capabilities and footprint in Spain. Stagwell has completed the sale of healthcare and wellness marketing agency ConcentricLife to Accenture Song, the tech-powered creative group of Accenture, for $245 million in cash.
Accenture has also agreed to acquire OnProcess Technology, a provider of supply chain managed services. To help organizations refine processes, improve the way inventory is managed and solve complex service challenges. Finally, Accenture has signed an agreement to acquire 6point6, a UK technology consultancy specializing in cloud, data, and cybersecurity.
HubSpot has entered into a definitive agreement to acquire Clearbit, a top B2B data provider. To help HubSpot customers grow with industry-leading customer intelligence.
Instructure Holdings, Inc., the leading learning platform and maker of Canvas, announced it has signed a definitive agreement to acquire Parchment.
Syntax Systems, a leading global technology solutions and services provider for cloud application implementation and management, and Montreal-based Beyond Technologies today announced the successful completion of the acquisition transaction.
Wolters Kluwer Legal & Regulatory (LR) announced that it has signed and completed the acquisition of MFAS, a Dutch provider of practical tax content solutions and productivity tools.
Appointments
Appian announced the appointment of Silvia Speranza as the new Regional Vice President of Appian Italy.
BILL announced that Chief Financial Officer (CFO) John Rettig has been promoted to President, a newly created role.
Ceridian announced that Leagh Turner, Co-CEO and member of the Board of Directors, will depart the company on November 10, 2023, to become CEO of Coupa Software. David Ossip will continue to lead the company as Chair and sole CEO.
Ciphr has appointed Andrew Stevens as its new Chief Technology Officer (CTO).
Clari announced the promotion of Kevin Knieriem to President Strategic GTM. Also the appointment of tech industry veterans Ben Fiechtner to Chief Revenue Officer (CRO) and Scott Peyser to SVP of Revenue Operations (RevOps), both most recently with UiPath.
Infosys and Spirit AeroSystems, the world's largest first-tier aerostructures manufacturer, inaugurated their dedicated centre for aerospace engineering excellence in Richardson, Texas. This will nurture local talent to meet Spirit's growing aerospace and defence engineering needs.
Inoapps appointed Thomas McKeel as Global Practice Lead EPM.
Mediafly announced the appointment of Helen Fanucci as the company's new Chief Revenue Officer. Also, Natalie Cowie as Chief Customer Officer.
Medius has appointed Craig Keller as US Vice President of Payment Strategy.
ThoughtSpot announced that Kelley Jarrett has joined the company as its SVP of Strategy, Operations, and Enablement.
Business
Brillio announced it is expanding and relocating its corporate headquarters to Dallas-Fort Worth to support the next phase of growth.
Bullhorn announced new product capabilities for its healthcare solution and an expanding healthcare customer base.
Caseware revealed that usage of Dynamic Audit Solution (DAS) continues to grow at a strong pace with firms. Having created over 1,000 engagements on the fully integrated, cloud-based solution from the AICPA, CPA.com and Caseware since it launched commercially this past summer.
ConnectWise announced its plans to reinvest in partners through business improvement tools and education ahead of IT Nation Connect. Service Leadership Inc., a ConnectWise solution, has introduced the Service Leadership Insights (S-L Insights) tool exclusively for ConnectWise partners. ConnectWise is also continuing to invest in its education program, ConnectWise University.
Creatio announced a partnership with Hatchit. Hatchit Studios is an Australian boutique IT consultancy that specializes in digital transformation service delivery. It is an emerging certified Creatio Integrator partner.
Infosys announced a new proximity centre in Sofia, Bulgaria, as part of its continued growth in Europe.
MHR has integrated its People First and iTrent platforms to financial wellbeing provider Wagestream.
Microsoft and Siemens deepened their partnership by bringing the benefits of generative AI to industries worldwide. As a first step, the companies are introducing Siemens Industrial Copilot. This is an AI-powered jointly developed assistant aimed at improving human-machine collaboration in manufacturing.
Nexthink has signed the commitment letter to the Science Based Targets initiative (SBTi) to achieve a Net-Zero Standard by 2050.
Qt Group announced the next stage of its long-term partnership with Mercedes-Benz. The car manufacturer has upgraded to Qt 6 and is leveraging the Qt framework, design, development, and quality assurance tools. These will support building its highly-anticipated operating system – MB.OS – in all its cars and displays. Qt's support will enable cross-platform development and shorten time-to-market.
Snaplogic has entered a multifaceted partnership with Acolad, a world leader in content and language solutions.
Syncro has joined forces with Acronis to provide best-in-class backup and storage management solutions conveniently from within the Syncro platform.
TigerGraph announced a strategic partnership with JKSTACK, designating them as the core partner for the China region.
UKG introduced its second cohort of early-stage companies — from four different countries — as part of its fast-growing, in-house global startup ecosystem and virtual laboratory, UKG Labs. They include Bites, Denim, Hop In Technologies, and Mo.
Customer
Monash University, among the world's top universities with a global network of talent and campuses, will implement Ellucian Banner SaaS, a modern Student Management System.
The Provincial Electricity Authority (PEA), a Thai state enterprise under the Ministry of Interior, is using Oracle Utilities Meter Data Management (MDM) system and Oracle Utilities Load Analysis to improve operational efficiency and cost savings.
J&J Ventures Gaming LLC, a leader in gaming and amusements, is unlocking opportunities to fuel revenue growth driven by the SugarCRM platform.
Financial Reports
Appian
Appian announced financial results for the third quarter ended September 30, 2023.
Total revenue was $137.1 million, up 16% compared to the third quarter of 2022
Cloud subscription revenue was $77.2 million, up 27% compared to the third quarter of 2022
Total subscription revenue, which includes sales of cloud subscriptions, on-premises term license subscriptions, and maintenance and support, increased 20% year-over-year to $103.8 million
Professional services revenue was $33.3 million, an increase of 6% compared to the third quarter of 2022
Cloud subscription revenue retention rate was 117% as of September 30, 2023
GAAP operating loss was $(15.2) million, compared to $(37.8) million for the third quarter of 2022. Non-GAAP operating loss was $(7.7) million, compared to $(24.6) million for the third quarter of 2022
Matt Calkins, CEO and Founder, said, "Our private data-centric approach to AI is getting strong support from buyers."
Bill
Bill announced Q1 2024 results Q1 Core Revenue Increased 24% year-over-year to $265.1 million. Q1 Total Revenue Increased 33% year-over-year to $305 million.
René Lacerte, BILL CEO and Founder said, "We delivered strong first quarter results as we executed on our strategy to be the essential financial operations platform for SMBs. During the quarter, we also launched our integrated financial operations platform that empowers SMBs to manage their accounts payable, accounts receivable, and spend & expense all in one place with intelligent workflow and consolidated insights. This is a big step towards our objective to become the essential software for SMBs to operate and thrive."
Ceridian
Ceridian announced its financial results for the third quarter ended September 30, 2023.
Total revenue of $377.5 million, up 19.6% year-over-year, or 20.3% on a constant currency basis
Dayforce recurring revenue of $279.6 million, up 34.6% year-over-year, or 34.9% on a constant currency basis
Operating profit of $26.5 million and adjusted operating profit of $89.4 million
Net loss was $3.8 million, compared to $21.0 million. Adjusted net income was $58.3 million, compared to $31.1 million
Adjusted EBITDA was $107.2 million, compared to $63.5 million
David Ossip, Chair and Co-CEO of Ceridian, said, "Ceridian delivered another strong quarter, underpinned by Dayforce recurring revenue growth of 34.6%. Our results and this quarter's momentum reflect the strength of our value proposition and the Dayforce platform — powered by our talented employees and their commitment to the success of our growing customer base."
Freshworks
Freshworks announced financial results for its third quarter ended September 30, 2023.
Third Quarter 2023 Financial Summary Results:
Revenue: Total revenue was $153.6 million, representing growth of 19% compared to the third quarter of 2022 and 18% adjusting for constant currency
GAAP (Loss) from Operations: GAAP (loss) from operations was $(38.7) million, compared to $(58.3) million in the third quarter of 2022
Net Cash Provided by (used in) Operating Activities: Net cash provided by operating activities was $23.9 million, compared to net cash (used in) operating activities of $(4.2) million in the third quarter of 2022
Free Cash Flow: Free cash flow was $22.1 million, compared to $(7.2) million in the third quarter of 2022
Cash, Cash Equivalents and Marketable Securities: Cash, cash equivalents, and marketable securities were $1.16 billion as of September 30, 2023
Girish Mathrubootham, CEO and Founder of Freshworks commented, "We delivered another solid quarter of execution as we outperformed our estimates across our key financial metrics and further improved our profitability. Our market traction is fueled by continued product innovation that brings generative AI and rapid time to value to companies of all sizes."
Global Payments
Global Payments reported its Q3 2023 results.
GAAP revenues were $2.48 billion, compared to $2.29 billion in 2022; diluted earnings per share were $1.39 compared to $1.05 in the prior year; and operating margin was 22.5% compared to 16.9% in the prior year
Adjusted net revenues increased 9% to $2.23 billion, compared to $2.06 billion in 2022
Adjusted earnings per share increased 11% to $2.75, compared to $2.48 in 2022
Adjusted operating margin expanded 50 basis points to 45.7%
Cameron Bready, President and Chief Executive Officer, said, "We delivered strong third-quarter results that were ahead of our expectations despite what continues to be an uncertain macroeconomic environment. Our performance highlights the durability of our business model and our consistency of execution across market cycles, further reinforcing the confidence we have in our strategy and the results it delivers.
"We have made outstanding progress with the integration of EVO Payments and now expect to deliver approximately $135 million in annual run-rate synergies. We are enthusiastic about the future together with EVO Payments as we build on our competitive advantages and payments leadership position."
"We remain focused on elevating the commerce experience for our customers globally. Our sharpened focus, differentiated technology-enabled strategy, and consistent execution are driving sustainable growth and creating significant value for all of our stakeholders."
Konsolidator
Konsolidator issued a business update for the period January 1 to September 30, 2023. Annual Recurring Revenue (ARR) amounted to DKK 18.7m, corresponding to an annual growth of 13%. In Q3 2023, Annual Recurring Revenue (ARR) increased by only DKK 27,000 compared to DKK 1,034,000 in Q3 2022.
The net ARR growth in Q3 2023 did not live up to its expectations, but Q4 2023 is off to a good start, with 8 new customers in October. CEO Claus Finderup Grove said, "We believe we have broken the negative conversion rate trend and with a defined strategy and the resources in place within the partner channel and audit segment, we are confident about 2024."
Upland Software
Upland Software announced financial and operating results for the third quarter of 2023 and issued guidance for its fourth quarter and full year of 2023.
Total revenue was $74.1 million, a decrease of 7% from $79.5 million in the third quarter of 2022
Subscription and support revenue was $70.0 million, a decrease of 7% from $75.1 million in the third quarter of 2022
GAAP net loss was $8.7 million compared to a GAAP net loss of $6.5 million in the third quarter of 2022
Adjusted EBITDA was $16.2 million, or 22% of total revenue, compared to $24.9 million, or 31% of total revenue, in the third quarter of 2022
GAAP operating cash flow was $18.3 million, compared to GAAP operating cash flow of $1.9 million in the third quarter of 2022. Free cash flow was $17.8 million, compared to free cash flow of $1.5 million in the third quarter of 2022. Operating cash flow and free cash flow significantly benefited from the liquidation of a portion of its interest rate swaps for a one-time cash benefit of $20.5 million
Cash on hand as of the end of the third quarter of 2023 was $239.6 million after paying down $35 million of outstanding debt in the quarter
Jack McDonald, Upland's Chairman and Chief Executive Officer, stated, "We beat our Q3 revenue and Adjusted EBITDA guidance midpoints. We also welcomed 162 new customers to Upland in Q3, including 26 new major customers. It's still early, but we are making progress on our new growth plan and remain focused on building shareholder value over time."
Wolters Kluwer
Wolters Kluwer released its scheduled 2023 nine-month trading update.
Nine-month revenues were up 4% in constant currencies and up 5% organically
Nine-month adjusted operating profit down 2% in constant currencies
Nine-month adjusted free cash flow down 13% in constant currencies
Net-debt-to-EBITDA ratio 1.6x as of September 30, 2023
Share buyback 2023: on track to reach €1 billion by year-end
Share buyback 2024: mandate signed to repurchase up to €100 million in January and February 2024
Nancy McKinstry, CEO and Chair of the Executive Board commented, "In the first nine months, we have sustained strong organic growth in our important recurring revenue streams across all five divisions. The down-cycle in transactional revenues has lasted longer than we expected, but we are nonetheless on track to deliver good organic growth and margin improvement for the full year. Investments in product development, including in artificial intelligence, were maintained at high levels as we continue to see exciting opportunities to grow our business and support our professional customers in the years ahead."
Workwave
Workwave published its Q3 results. It reports software bookings growth of 34% year-over-year. A gross retention rate of 98% and new customer growth of 68%. It did not report revenues, though.
David Giannetto, CEO of WorkWave, said, "WorkWave's consistently strong performance is impressive to me not just because it comes during a time of global financial uncertainty, but because we are building, year after year, upon the previous year's strong performance. We are truly helping our customers grow while also delivering greater efficiency into their organizations, and as a result our incredible customer base is in turn helping WorkWave grow and succeed.
"We continue to be optimistic that this positive momentum will continue, delivering another strong year in 2024, and empower our customers to be best in class within their industries."
Product
Action1 announced that the latest release of its patch management platform was designed for distributed enterprise networks.
Appian announced that Appian's new Ready for Guidewire integration is now available to Guidewire Cloud users in the Guidewire Marketplace.
Appian announced the availability of Appian Case Management for Public Sector. A case management as a service (CMaaS) offering to accelerate and simplify government casework.
BMC announced new AIOps capabilities for the BMC Helix Operations Management solution using its BMC HelixGPT capability.
Deloitte announced Accelerated Workplace. A new, preconfigured workplace management solution built on the ServiceNow Platform. This will improve value realization and decision-making. All while providing a scalable model that adapts to evolving organizational needs.
Denodo announced significant enhancements to the Denodo Platform, which helps organizations to democratize data usage across the enterprise using generative AI, enforces consistent security and cost management policies, and enables self-service for business users so they can create their data products.
Fivetran launched two new software developer kits (SDKs) for data source connectors and target destinations.
GoodData announced the availability of HIPAA (Health Insurance Portability and Accountability Act) compliance within its GoodData Cloud analytics platform — for organizations that need to adhere to health data laws in the United States for processing ePHI (electronic Protected Health Information).
Kaseya announced several new capabilities at its sold-out DattoCon hosted in Miami. Kaseya rolled out Kaseya Help Desk Services. This allows the outsourcing of daily IT tickets to improve customers' profits and reduce their technician churn. It also announced Powered Services Pro 2.0. Which features a comprehensive Marketing Blueprint and automation platform for faster marketing campaign execution.
MangoApps announced enhancements to its Search capabilities by federating Microsoft SharePoint, Teams, and Google Drive directly into the MangoApps Search experience.
Ontra announced the launch of Digital Most Favored Nations ("dMFN") elections. A new purpose-built solution designed to help private fund managers accelerate the investor MFN election process.
OpenELA today announced the public release of the Enterprise Linux source code along with important technical and governance milestones. OpenELA is a trade association of open-source Enterprise Linux distribution developers originally founded by CIQ, Oracle, and SUSE.
Vodafone Business and RingCentral Inc. unveiled 'One Net Unite con RingCentral'. This solution will provide business customers greater flexibility and simplicity in the way they work. Bringing innovative and efficient features that will facilitate work collaboration and remote working. 'One Net Unite con RingCentral' is now available for businesses of all sizes in Spain.
Pipeliner released version 5.1 of its CRM solution. The update includes new and enhanced custom entities reporting and filtering, Account and Contact archiving, support for speech-to-text, a quick add feature and several other improvements.
Salesforce Code Builder is now generally available. Bringing open, modern, and flexible development tools into a new web-based integrated development environment (IDE).
Simpro unveiled Simpro Premium 23.4.3 and also released Simpro Mobile 10.12.2.
Talkwalker announced the Next Generation of Social Listening. A definitive solution that streamlines the process of social listening and significantly reduces analyst time.
TigerGraph announced plans to release TigerGraph graph database v 3.9.3, which introduces extended support for workload management, Kubernetes and OpenCypher.
Xactly announced the general availability of three next-generation innovations that are reshaping Sales Performance Management (SPM): Xactly Extend, Next-Gen Calculation Engine, and Advanced Pipeline Analytics.