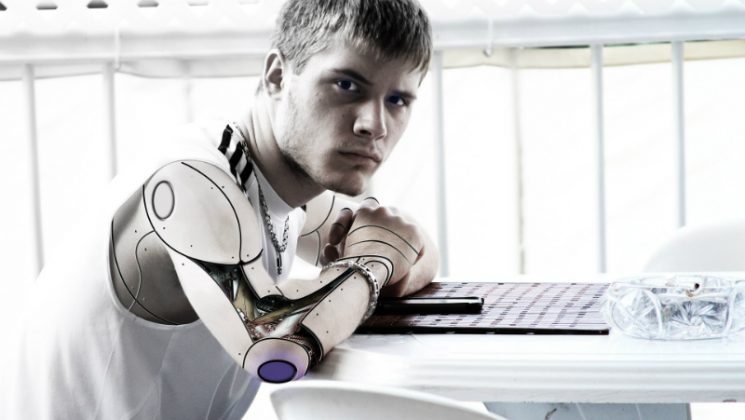 Asana has published the findings from a study conducted by its Work Innovation Lab about the attitudes of employees toward AI. 1,805 knowledge workers in the US and 2,741 UK knowledge workers were surveyed. For a change from other recent surveys, the results from both samples were surprisingly similar.
Overall, the findings infer that while employees are becoming more welcoming of AI, they believe employers should do more to explain how they implement it. Enterprise Times recently spoke with Bill Patterson of Salesforce about how companies should approach generative AI in their companies. He explained that they should not look at it as a tool to replace employees but to create opportunities.
Rebecca Hinds, Head of the Work Innovation Lab at Asana, shared similar views at the Work Innovation Summit. She said, "Instead of asking ourselves how AI will change our work, we should be asking ourselves how we as humans can positively shape that change. AI holds enormous power because of its complexity and sophistication. But in order to harness the promise and the potential of AI in our workplace, we need to adopt a deeply human approach.
"Decades of research show that the implementation of new technology fails in most cases not because the technology isn't efficient but because humans naturally resist change. We need to prioritise change management, upskilling and reskilling, and experimentation in order to make AI successful. And this requires a time commitment. I encourage my team to dedicate 30 minutes a day or even 30 minutes a week to learning how to incorporate AI into their work. It's a smart investment for the future."
Employees expect to use AI
The survey results seem to reflect this desire among employees. 92% of UK and US employees want to use AI to enhance some part of their jobs. While this is overwhelming, there is less confidence about how effective AI will be. 49% of UK workers and 59% of US workers are confident that AI will help their companies reach their objectives more effectively than traditional methods of working.
Employees now expect AI to come into their organisation.
In the US, the top four are:
Development and training – 69%
Customer service interactions – 59%
Decision-making processes – 41%
Hiring processes – 36%
In the UK
Development and training – 61%
Decision-making processes – 50%
Customer service interactions – 32%
Hiring processes – 26%
That customer service interactions are less popular in the UK is odd. A further breakdown of the statistics might have shed more light on this. Who were the respondents, and what industries and roles are they employed in? Also, with no qualitative element to back this up, it is difficult to understand, and there is no indication of what decision-making processes the respondents meant.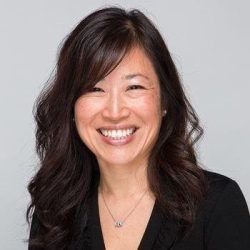 Anne Raimondi, COO at Asana, commented, "We're entering the golden age of productivity, where humans and AI together can achieve more than ever. The key to success is empowering enterprise leaders to use AI to enhance what people already do best, from communicating cross-functionally to operationalizing strategy. It's critical for organisations to build AI strategies around guiding principles that provide clear direction on how AI can, and should, be used. Leaders need to empower people to work alongside AI to increase not only productivity, but creativity and innovation as well."
Why does this matter
Why is AI becoming more popular. It seems as though employees want, perhaps need, AI in the workplace. 4 in 10 UK and US employees say that their organisations are currently experiencing 'a high rate' of burnout. They see AI as a way to relieve the pressure on their working day, automating many of the tasks they have to do and presumably making working life more interesting with value-added work.
For employers, the Asana survey highlights a warning. Just implementing AI across the organisation is not the best approach. Like other technology implementations, it needs change management and communication. Employees want to know more about the organisation's plans for AI. Only 30% of UK and 35% of US employees believe there is transparency around those plans. However, 44% of business leaders think they are transparent. This kind of issue arrives when communication is one-way, and business leaders aren't checking that their efforts to communicate are understood. Communication is two-way, and leaders need to check that they are listening.
The apparent lack of transparency can impact retention. The survey identified that AI transparency is a new feature in career planning by employees. However, without the other factors, it is hard to asses its importance in the scheme of things compared to salary, career path and training.
The top three AI-related career considerations are:
If the company is transparent about its use of AI (56% UK versus 63% US)
If the company has adopted a human-centred AI approach (44% for both the UK and US)
If the company offers training on AI (40% UK versus 38% US)
Speaking at the Asana Work Innovation Summit round table, Sanj Bhayro, GM of EMEA at Asana, commented, "As our interaction with AI evolves, leaders and organisations will face new and increasingly urgent responsibilities. While some workers may embrace AI, they also need greater transparency from executive leaders around their AI plans and policies. With leadership guidance, employees are more likely to understand, adopt, and trust how AI could or should be used within companies. This will be crucial to companies going forward into this new era of AI and work." 
Enterprise Times, what does this mean
Some fascinating statistics in a short media alert. The problem with these is they rarely give a complete picture. A fuller report could provide deeper insights into the subject and consider the wider implications more accurately. This briefing note tantalises with evidence but does not give real proof of a sea change in attitudes.
There is little doubt that AI is a game changer in a similar way that Cloud was. However, AI will have a far greater impact on how people work. Organisations need to understand that this is not just about automation of the different tasks across the workplace. That creates a volume of time that will enable employees to do more constructive and value-creating work, whilst it can also improve well-being and achieve a work-life balance that many crave.
General intelligence for AI is still years and probably decades away, even if it is achievable. It means that employers must consider how their organisations evolve by leveraging AI but retaining innovative aspects that humans provide. Efficiency alone will not win in the long term.