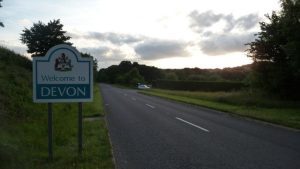 Devon County Council is taking a huge step and transforming its finance system. It will be replacing its FINEST (from Software AG) solution, whose contract terminates in December 2024. Like several other UK councils, it has selected solutions from Unit4. Also additional professional services from Embridge, a Unit4 Elite partner.
Devon County Council is the largest local authority in Southwest England. It serves a population of over 750,000, supporting 364 schools and 58 libraries. As a County Council, it is responsible for Adult Social Care, Education & Families, Roads & Transport, Planning & Development. As well as Waste & Recycling, Environment and Landscape, Community and Living, and Libraries & Heritage.
The FINEST solution was first contracted in December 1994, while robust, it lacked an integrated user experience. Applications were added on to provide additional functionality. This presumably either meant expensive customisations to maintain integrations or a degree of manual effort. The council decided to invest in a modern cloud-based technology to help transform how the organisation worked. The intent was to improve collaboration, transparency and deeper insights into the financial data within the organisation to make better-informed decisions.
The selection
Embridge has also helped deploy Unit4 solutions at Surrey County Council, Cherwell District Council and North Lincolnshire Council. Devon CC hopes that Embridge and Unit4 will have learnt from the delays suffered at Surrey County Council that the project is now live. Finance systems projects within local authorities are rarely straightforward, and delays are not unusual. That Unit4 and Embridge persevered through to completion is a testament to their expertise. Which will only increase from the challenges. It should be noted that Surrey County Council ditched a failed implementation with SAP and turned to Unit4.
Angie Sinclair, Director of Finance and Public Value, Devon County Council, said, "The Council wanted to work with a market leader with a proven track record in – and a commitment to – the UK Local Government sector. The collaborative approach from Unit4 and Embridge Consulting, which focuses on best practice utilizing high-quality integrated ERP solutions, combined with their experience in the Public Sector, was integral to our decision making."
James Arvin, Director, Public Sector UKI, Unit4, commented. "Devon County Council is a leading authority within the UK, and, together with Embridge Consulting, we are pleased to support this part of Devon County Council's transformation journey. Our wealth of experience gained in working with local government means that we understand its nuances. As a result, we have built tailored solutions which provide the functionality, agility, and efficiency needed to combat the complexity of that environment. This recent decision from Devon County Council further cements our market-leading position in the sector."
The project
Embridge and Unit4 will deploy solutions including Finance, Procurement, and Financial Planning and Analysis (FP&A). The council will also, as part of the solution, integrate other third-party solutions. The microservices architecture that Unit4 ERP is based on should make this task simpler. The council will also use Proactis to deliver invoice process automation and HeyCentric, a best-in-class income management solution.
Devon County Council is looking for Embridge and Unit4 to deliver a streamlined implementation based on best practices seen at other councils. That approach will mean that change management within the council is critical.
The press release does not reveal any timescales for the project. Devon County Council hopes to achieve several benefits that align with the Digital and Technology Strategy 2021-2024. Whether the implementation will be completed by the end of 2024 is yet to be seen. However, this decision does align with the commitment to replace its finance software, as stated in the strategy.
Once deployed, Devon County Council hopes to benefit in the following ways:
Modern, cloud-based enterprise software solutions that will transform the way its people work
Workflows and tasks that will automate processes, resulting in increased efficiency and accuracy
Dynamic, real-time reporting enables a better understanding of the financial health of the council and improved management insights
Improved and accurate forecasting enabling real-time decision-making
Improvements to budget management and monitoring
An enhanced citizen experience, with faster service delivery via streamlined processes
The platform will also give the council the flexibility and agility to further improve its software architecture in the short, medium and long term. Supplementing the software with additional applications will only strengthen the digital capabilities of the council.
Emma O'Brien, CEO of Embridge Consulting, said, "The team here at Embridge Consulting is very much looking forward to working with Devon County Council on this business-critical finance transformation programme. The Devon project team has shown its desire to make meaningful change in the early stages of our engagement, and the collaboration between all parties has already been an extremely positive experience.
"Our track record of supporting significant and successful finance transformation programmes across UK Local Government means that we can bring industry expertise and insight to Devon with equal focus on the people, process and technology change that is essential to success."
Enterprise Times: What does this mean
This is a significant win for both Embridge and Unit4. It will likely have faced stiff competition from the likes of Oracle and TechnologyOne. Devon County Council was large enough to attract the Oracle public sector team, and TechnologyOne is growing in confidence in the sector.
The hard work now starts, and it will be interesting to see how the project unfolds. What are the timescales, and what is the full scope of the project? Will the project team like to deliver some quick wins, or will it aim for a big-bang implementation? The deadline of December 2024 is not that far away, but with FINEST not seemingly integrated across the council, it may make the task easier to replace it.