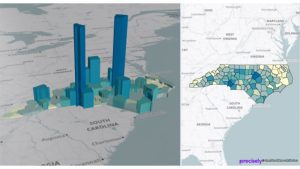 Precisely has released the latest version of MapInfo Pro v2023. This latest version introduces quick access to a three-dimensional (3D) view of data points with a new set of visualization tools. In addition, this release supports better collaboration between team members within the GIS team. There are also improvements to the user interface, many of which were suggested by customers.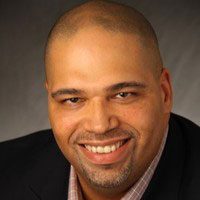 Clarence Hempfield, Senior Vice President of Location Intelligence at Precisely, said, "Precisely remains committed to delivering a complete desktop GIS solution in MapInfo Pro that is powerful, flexible, and easy to use. The latest release helps to unlock maximum levels of location-based context for our customers across an almost endless array of critical business scenarios."
The new release is generally available for desktop customers in English, German, and French. By early 2024, Precisely intends to have rolled out updates in 13 additional languages.
Why this matters
The first two feature improvements can make a huge difference to organisations seeking to better interpret spatial data. Connecting MapInfo Pro to Precisely Spectrum Spatial provides access to spatial analytics and a wider data set that can now be interpreted in 3D. The use cases are varied.
Precisely highlights a partner, Pelican GeoGraphics, that uses location intelligence for complex and planning purposes. Pelican Geographics enables clients within the natural resources industry to explore for minerals and also create renewable energy sources.
Caroline Hilton, Managing Director at Pelican GeoGraphics, commented, "Understanding the 3D nature of your data is essential in mineral exploration, so we're thrilled that this feature will now be available directly within the familiar interface of MapInfo Pro – and at a fraction of the cost of some of the more specialist standalone packages on the market.
"Even at the grass-roots level, geologists can easily visualize their regional and project data in greater detail, draping aerial images, geological mapping, geophysics grids, and geochemistry data onto the landscape."
Other applications include urban planning for smarter cities and network optimization for improved digital equity. Also, disaster management of catastrophic events such as wildfires and major floods. 3D visualisations are also useful in real estate, especially in cities where larger buildings have complex sublet arrangements.
The location intelligence market is estimated to be worth $66.61 billion by 2028, growing at a CAGR of 20% between 2022 and 2028. Precisely intends that this latest update helps MapInfo capture a bigger market share. The expectation is that with these improvements, customers can leverage and improve decision-making across their use cases.
Usability improvement
Many of the recent updates around usability have been initiated by customer requests. Users will enjoy smoother navigation across the application. Several productivity improvements will assist users.
The extensibility of MapInfo has been improved. More customer tools from the MapInfo Marketplace can be connected, delivering significant improvements within seconds. MapInfo has also added customisable workspaces and has improved the user interface options.
Enterprise Times: What does this mean?
This update will be significant for a subset of customers that can gain immediate use from the 3D visualisation. What will be interesting is to see how quickly use cases for 3D visualisations appear. Interestingly, there is no mention of the Precisely ID and how MapInfo may now be able to take advantage of that to collate accurate representations of urban areas for several use cases.
Precisely confirmed that any customer (including MapInfo Pro customers) can leverage the PreciselyID to match up different datasets, and it also allows them to bring in information from our portfolio of datasets. This work was completed before the 2023 release, which is why there was no mention of it. Though in our opinion, it is a key differentiator that enables Precisely to enhance the new functionality of MapInfo in a context, relevant to customers.