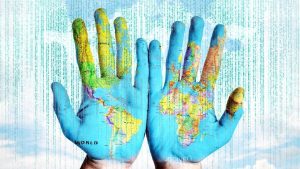 Data Integrity vendor Precisely has joined the Overture Maps Foundation (OMF) as a contributing member. The Overture Maps Foundation is an organisation founded to develop reliable, easy-to-use interoperable open map data to power mapping and location services worldwide. It falls under the umbrella of the Linux Foundation. It was founded in December 2022 by Amazon Web Services (AWS), Meta, Microsoft, and TomTom.
Precisely joins a growing list of organisations that have already become members. It will provide location intelligence and data enrichment expertise and help drive geospatial innovation. Its experience in developing the PreciselyID will help the foundation develop its Global Entity Reference System (GERS). It will simplify data exchange by creating a persistent shared identifier for geospatial entities.
The aim of the foundation is to provide access to geospatial data and spatial analytics that are underpinned by four objectives.
Collaborative Map building
A common Global Entity Reference System
A quality assurance process to ensure Overture Maps Data minimises errors and inconsistencies over time
A common structured data schema that enables organisations to add and access map data
The OMF aims to provide an open map dataset that will rival and surpass proprietary solutions such as Google Maps. OMF has already released its first open map dataset. This consists of four unique data layers: Places of Interest (POIs), Buildings, Transportation Network, and Administrative Boundaries. The places dataset includes over 59 million places worldwide. This provides a foundational data set that organisations can use in a standard, documented and interoperable way.
Precisely brings mapping intelligence and data integrity
Location-based services are expected to grow massively over the next few years. Estimates of that growth vary. Fortune Business Insights forecasts it to grow 20% in the next five years. To a value of $66.61 billion by 2028. Mordor Intelligence offers a more bullish forecast, expecting it to reach $120.64 billion by 2028, growing at a CAGR of 24.11%.
OMF offers the ability for more organisations to take advantage of the open map data set to drive that growth. Beyond what might have been capable if it was hampered by proprietary data sets. It will allow organisations and startups to experiment with the open map data. Opening up more opportunities, and the ability to scale without onerous costs.
Marc Prioleau, Executive Director at the Overture Maps Foundation, commented, "As the requirements for accuracy, recency, and attribution in maps have grown to meet user needs, the costs and complexities of collecting and maintaining global map data have grown beyond the capability of any single entity.
"We are excited to welcome Precisely to the foundation and look forward to working with them to enable a level playing field wherein baseline, high-quality, mapping data and a global catalog of associated data are freely accessible to everyone."
Enterprise Times: What does this mean?
Precisely brings knowledge gained from its Location intelligence solutions such as Precisely Spectrum Spatial, Precisely Spectrum Geocoding and Precisely MapInfo. Details of how it will contribute to and leverage OMF are yet to be seen. For the OMF, Precisely can offer a lot.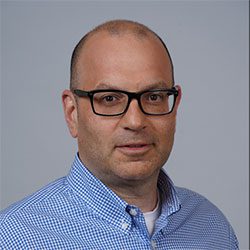 Dan Adams, Senior Vice President – Data Strategy and Operations at Precisely, commented, "At Precisely, we have over 30 years of experience in building, managing, and supporting the use of location information in the business environment. We are excited to be a member of the Overture Maps Foundation and collaborate on the critical work being done to facilitate access to next-level mapping – powered by trusted geospatial data."
Precisely has emerged as one of the leaders in location intelligence. This year has driven a focus on data enrichment. This latest move will enable it, in time, to gain access to a massive amount of additional location data. With which it can further enrich its own solutions. The relationship should be two-way, and it will be interesting to see how much Precisely contributes to the OMF in the coming months and years.