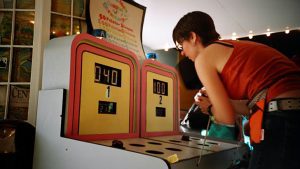 After 25 years in the software industry, I'm finally going to say it: the idea that companies can standardise on a single analytics tool is DEAD. In reality, attempting to do so becomes disruptive, expensive, and resource-wasteful. And in the rare event that it's successful, the achievement is likely to be very short-lived.
I get it. The siren call of simplicity is very alluring. Vendors and some analysts make migrating to a single analytics platform sound like a miracle cure for multiple ills. Once through the pain, your organisation will emerge leaner, more collaborative and able to make faster and smarter decisions, drawing on 'one version of the truth'. Your stakeholders will wind up so dazzled by whizzy new platform X, they'll wonder why they ever put up such a fuss about having to ditch their favourite reports.
Sorry to disrupt your reverie, but having been through countless maddening experiences, I've found the polar opposite to be true. Let's look at some of the reasons why.
5 reasons why analytics standardisation efforts fail
There are many ABI tools to choose from
First, analytics tools tend to multiply like proverbial rabbits. Gartner said in a 2020 Cool Vendor report that enterprises run an average of 3.8 analytics and business intelligence (ABI) systems. However, I regularly work with enterprises where the number is much higher – especially when you consider the number of instances and different versions of the same software.
Right, you might well say: "this is precisely the reason I want to standardise!" To which I respond: "So you want to solve this by bringing in yet another analytics tool?" Because presumably if one of your existing tools could serve all your users, you would have standardised on it already.
Each ABI tool addresses a different challenge
And therein lies the biggest part of the problem. Just because most ABI tools end up in the same analyst report doesn't mean they are comparable. Each serves distinct purposes and use cases. Some, like ThoughtSpot provide fast, simple answers to ad hoc data questions. Others like Tableau, require more advanced skills, but are great for visualising complex blended data sets. Tools like Cognos are revered for traditional financial reports. Still others like SAS excel at mining and analysing huge volumes of scientific or weather data. And let's not forget about all the analytics embedded in Google, Salesforce and other popular business applications.
Cold dead hands
This is why I can almost guarantee there will be at least one team or exec who will – to paraphrase Charlton Heston – only give up their favourite financial report when you pry it out of their cold dead hands. Dig deep enough, and you'll find that even companies that have claimed to have standardised on one analytics tool will confess that they do have that one other (at least) still running in finance or operations.
Shadow ABI
Which brings me to my next point: shadow IT. When users get frustrated with a least common denominator approach and decide to 'go rogue', that puts more pressure on IT to support more software products that might not have been evaluated properly by decentralised IT and business groups. These may also cause security and compliance issues, putting your enterprise at risk. So ironically, the very act of standardising analytics can actually cause tools to multiply.
CIO Merry-go-round
And guess what, after an IT leader leaves their notoriously short-tenured role, their replacement will invariably come in and want to implement their preferred analytics tool. The cycle of change and disruption starts all over again. Your enterprise is also likely to merge with or acquire another at some point, introducing several new analytics tools that need to be 'rationalised'.
The game you can't win
For these reasons, chasing the dream of standardising on a single ABI tool is like a game of Whack-a-Mole. You will wear yourself and your analytics team out. Furthermore, it will frustrate your stakeholders trying to migrate everything off one platform, only for others to pop up again.
Also, when data and IT skills are extremely thin on the ground, can you really afford this? Analytics migration is a major effort requiring high attention to detail that will hijack most of your team's resources. They will have to work with busy, resistant stakeholders. They will have to audit huge volumes of data assets, clean and model data sets, run test pilots, integrate user feedback, and train users.
At a certain point, when you keep on experiencing the same pain, frustration, and futility stemming from the same set of actions you have to ask yourself: is this actually worth doing? Or is there another way?
There IS a better way – intelligent analytics and BI portals
Please don't get me wrong. I'm all for simplicity. But what if, instead of trying to standardise on a single analytics platform, there was a simple, pragmatic way to create a single user experience (UX). One that makes it easy for users to access and search all the information, dashboards, and reports held in multiple ABI systems? Fortunately, there are new solutions that do just that: intelligent analytics and BI portals.
And though these portals provide a consistent UX, they are tailorable for companies, teams, and even individual users. Our Digital Hive portal, for example, uses AI technology like Netflix or Spotify. It detects user roles, preferences and behaviours to recommend data assets to individuals.
Simplicity, high ROI, and the best tool for every job
There are so many enduring benefits to this approach that will increase the return on your existing ABI investments over time:
Users stop fixating on analytics tools and focus on consuming data, acting on data insights, and becoming more data literate
It drives user adoption and, consequently, raises the ROI for and business impact from your existing analytics platforms
Since users can easily find existing reports, dashboards and other data assets in seconds, your data team members only need to create net new assets
Few technical skills are required to set up and manage most intelligent analytics portals. Digital Hive has a simple 'no code' drag & drop interface for connecting and removing data sources, and customising the UX.
They build trust in data reliability and limit enterprise risk by giving all users equal access to the best data assets to support every decision.
Drives more productive data discussions and collaboration. All users are viewing and consuming data the same way, with the same context.
Overstretched IT and data professionals can focus their time on high-value, strategic, and fulfilling work
They allow IT teams to retire and migrate away from some legacy analytics platforms at their own pace
The skills shortages in IT and data aren't looking likely to ease soon. At the same time, companies face increasingly strong economic headwinds. Intelligent analytics and BI portals offer a pragmatic way to free up valuable tech resources while empowering business users to make informed decisions based on the best data possible – regardless of the analytics system.
---

Digital Hive is an international software company that provides an intelligent analytics portal to information from multiple analytics and BI tools, content management systems, and file systems – on premise and in the cloud. By providing a single, shared organisational view, federated search across tools, and custom branding, Digital Hive helps drive systems adoption, improve data literacy, and deliver data stories for better decision making and business performance. A 2020 Gartner 'Cool Vendor,' Digital Hive customers like Clarity, DFS, Highmark, Froneri, Pomona College, and University of Denver.