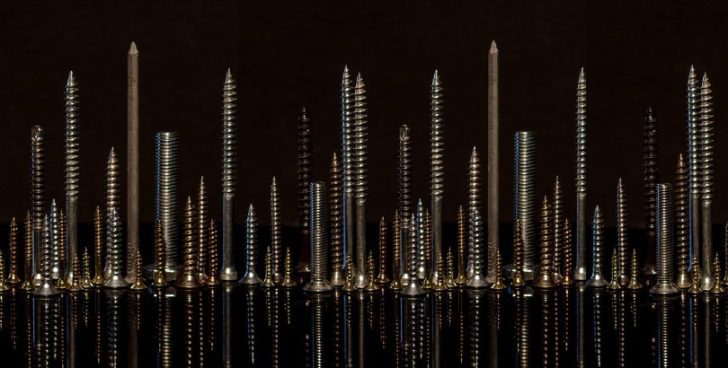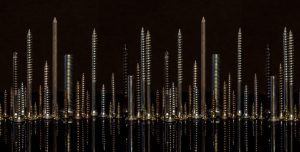 Kantata has published the findings from a study it commissioned Forrester Consulting to complete. The report is entitled: "Vertical SaaS For Professional Services Is Driving Material Benefits." The report identifies a trend towards vertical SaaS solutions for professional services rather than a horizontal – one size fits all. 89% of the 343 executives polled agreed that vertical SaaS is the future. However, this does not mean the death knell of platforms, as SaaS solutions can benefit from an underlying technology stack with which to enhance their solutions. The report was also co-sponsored by Salesforce, which Kantata SX is built on and which Kantata OX tightly integrates to.
The authors define a vertical professional services SaaS solution as "a cloud solution that has been purpose built by domain experts with configurable out-of-the-box capabilities specifically designed to address the unique needs of services organisations."
This definition could be seen as a bit woolly. The challenge for Kantata is how broad is vertical. Does this extend to micro verticals? Presumably, it means that functionality specific to professional services, is better serviced by a dedicated application rather than tacked on to an accounting or work management platform. It is an approach that other firms are following in other sectors, notably Infor, with its industry-first approach in the ERP sector.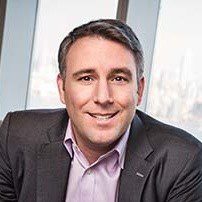 Michael Speranza, CEO, Kantata commented: "Too many services firms still rely on technologies built for horizontal use cases, bolting products onto monolithic ERP systems or using point solutions that cannot integrate to deliver a holistic view of their businesses. We believe this research confirms services leaders are aware of these limitations and are making implementing purpose-built vertical SaaS solutions a priority this year."
What is in the report
The report is brief, 10 pages, of which 7 have content and an eighth details of the survey methodology and sample demographics. It begins with an executive summary highlighting the key findings mentioned above. It concludes with the three benefits identified in the study that vertical SaaS for professional services offers. The other sections build the case for a vertical SaaS approach.
Professional Services Companies Struggle To Realise Top Business Priorities
This highlights the key priorities faced by firms and the challenges they currently face. The top three priorities are familiar:
Creating Loyal customers – 87%
Making more informed decisions – 85%
Maximising profits – 85%
The priorities were perhaps more surprising, though seven challenges were recognised by more than half of the respondents as either very or extremely challenging. The top three have a common theme around a lack of visibility:
Inability to predict project resource needs in advance
Lack of visibility into pipeline vs actual performance of projects
Lack of data insights needed to engage in robust forecasting
PS Tech Stacks underperform On Essential Tasks
Looks at what technology is used by Professional Services Firms. Only 68% of respondents currently use a PSA solution. The majority have focused on enterprise-wide solutions. However, with 77% of organisations still using spreadsheets to fill in the gaps between applications, there are clearly shortcomings to the wider approach. This is highlighted by the challenges faced by more than half of the organisations, such as resource planning (51%), collaboration with clients (51%) and project performance visibility (51%).
…But Leaders have tools to overcome Business challenges and meet goals
Highlights that organisations with generic tools face customisation challenges. The findings also notes where the laggards are challenged. One of the key statistics is that laggards find employee retention very or extremely challenging 73% of the time. Those with higher maturity in vertical SaaS cited this figure at only 8%.
Vertical SaaS for PS Addresses The Unique Needs of Professional Services organisations
The report shares where respondents already using Vertical SaaS solutions are seeing benefits across KPIs. 91% of existing users believe that vertical SaaS solutions drive material benefit for their users. The findings indicate across every major KPI respondents are seeing benefits. This includes increases to billable utilisation of up to 49.5%
Vertical SaaS For PS Is The Way of the Future
Those organisations that have taken the approach towards vertical SaaS are generally content. 88% intend to increase their budget, and 89% believe vertical SaaS for PS is the future. 73% of non-users agreed, which is perhaps the best news for Kantata, though only 57% of those are extremely or very likely to invest. One wonders what the remaining 47% are doing and why they will not invest. A qualitative question or interview might have surfaced a deeper understanding.
Enterprise Times: What does this mean
While the message of this study is simple. There are a lot of statistics that provide insights into the benefits of a vertical SaaS approach that business leaders could use for a business case. Coupled with the Forrester Total Economic Impact reports , it gives organisations a powerful reason to shift to a Kantata or another solution.
Margo Visitacion, Forrester Vice President and Principal Analyst, will discuss the key findings from the study during a webinar on September 8 at 11 am EST. This is a unique opportunity to find out more about the research question, as well as its findings.
Kantata offers two solutions build for professional services teams by professional services experts. Kantata SX is developed on the Salesforce platform. It offers larger organisations solution with a single data model from opportunity to invoice. Kanata OX is an open platform that enables organisations to leverage other best-in-class applications using its open API base bridge technology.