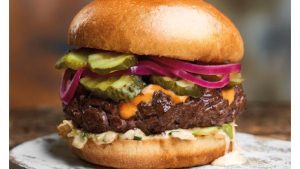 St Pierre Groupe, the international bakery group, has implemented Infor CloudSuite Distribution Enterprise. The implementation was carried out by Anthesis, a long-standing Infor partner that has deep experience in the food and beverage sector.
St Pierre Groupe was founded more than 16 years ago. Its portfolio includes three well-known brands: St Pierre, Baker Street and Paul Hollywood. In recent years, it has grown rapidly and reached the point where it needed to replace its legacy systems, a mix of Opera 3 and Microsoft Access databases supported by Qlik for analytics.
Rachel Eade, finance and operations director at St Pierre Groupe, explains: "The business had been growing exponentially, particularly in the US, but was operating without an integrated financial and multi-country capability. Our supply chain was being managed on MS Access databases resulting in a lack of visibility, which is, of course essential for international trade.
"As a business, this gap in our back office had become untenable. We knew that we needed a platform which would free up colleagues from transactional tasks, primarily to accelerate decision-making and improve customer service."
The preparation
Sensibly the company turned to an independent consultant for advice. Many companies rush into a purchasing process. However, St Pierre Groupe appears to have taken some time to consider its requirements.
They turned to David Bailey, CEO and founder of Bailey Associates. It offers IT consultancy and CIO outsourcing services. As a fast-growing company in a turbulent world, they realised it needed a solution that offered robustness, consistency and scalability across the business.
As with most food manufacturers, it also needed something that would offer the traceability required with the analytics and reporting capability to deliver insights about production.
Other requirements included:
Enhanced intelligence and reporting
Analytics for budgeting and forecasting across finance and the supply chain
Internationalisation
St Pierre Groupe selected the combination of Infor CloudSuite Distribution Enterprise and Anthesis. Eade explained why saying: "The Infor team did a great pitch and demonstrated excellent planning capabilities within the system, which really impressed us. Ultimately, we made our selection based on Infor's track record and scale, combined with the fact the solution could be implemented out of the box.
"Similarly, the solution architect at Anthesis came with a wealth of experience and instilled us with a huge amount of confidence. The fact that the implementation went well, and went live on time, is testament to this."
Infor also demonstrated that the solution would support the brand's internationalisation and could also integrate easily to its other applications.
The project
The implementation started in April 2020, with the go-live just eight months later in January 2021. As the project was carried out at the height of the pandemic and lockdown, Anthesis remotely carried out the work. Enterprise Times asked Charles Noden, joint-MD and co-founder of Anthesis, about the challenges they faced.
Noden replied: "Managing inbound freight was the biggest functional challenge. We overcame that with a small number of extensions using standard Infor tools."
That wasn't the only challenge. St Pierre Groupe doubled in size during the implementation and today has revenues of around £200 million. St Pierre Groupe allocated a small team of only 2 key process personnel. Considering the scale of the challenge, it is remarkable that the combined team completed the installation so quickly.
There were also a large number of integrations, including one that feeds real-time stock data into the solution. Other integrations included IBM Analytics, QlikView, OpenText for Customer and Supplier EDI, and two 3PLs, as well as financial integrations including HMRC and BACS. This is one of the strengths of the Infor solution. It shows how complex software architecture often is in firms.
The final challenge Noden mentioned was the requirement for live foreign exchange information to enable the finance team to measure currency fluctuations. To solve this, Noden noted: "We created a currency import tool, to load daily FX exchange rates into Infor M3 CloudSuite. This will become available later this month on the Infor Marketplace."
There are always lessons learnt from implementations. ET asked Noden what they were for this project. He replied: "Perhaps having some customer-facing sessions earlier in the project to understand the SPG business quicker and better. But, Covid prevented this mostly."
Success
St Pierre can now better understand the sales data from across the globe. The analysis of revenues and costs enables it to understand its most profitable regions and products better. Importantly, Infor ERPs improved forecasting capability has enabled it to better a supply chain that has become dynamic. It should help with the further changes that will occur due to the likely increase in grain prices.
Eade noted: "This visibility has helped us to pursue our US growth. If the world had stayed the same as it was in 2019, the system would have been brilliant. The fact that the world is ever-changing and we're having to deal with higher admin costs – customer charges, driver shortages, bakery shortages, and absorbing huge additional amounts of paperwork as a result of Brexit – means we've not been able to leverage the automation benefits as much as we would have done otherwise."
Looking forward, with a multi-tenant cloud ERP, St Pierre Groupe can free up resources that previously managed its legacy solution. This has enabled the team to focus on new opportunities.
Anthesis also continues to help St Pierre Groupe take advantage of the opportunities offered by the Infor ERP solution. Noden noted: "As a quickly and significantly growing business, new requirements are frequently coming up that we add processes or functionality for – particularly with regards to their growth in the US. The standard monthly Infor updates have also added functionality. We have looked to utilise these to improve efficiencies and the user experience."
Enterprise Times: What does this mean
A successful project delivered to an organisation that is now much larger than when the project first started. Interestingly St Pierre is of a size where Infor Professional Services may have taken on the implementation itself. However, Anthesis, which is growing quickly, has shown that it can support large and complex deployments in the sector. St Pierre Groupe was also impressed.
Eade summarised, saying: "Anthesis has brought value to the project and its team of consultants continue to support us well. When we've had to change a business process, for example when needed to hold stock in the US, Anthesis helped us to navigate that and redefine processes to accommodate the change. This partnership has allowed us to maximise value out of the system. As we move forward, we're looking forward to using what we have in a better way, refining processes and cementing our use of the platform."