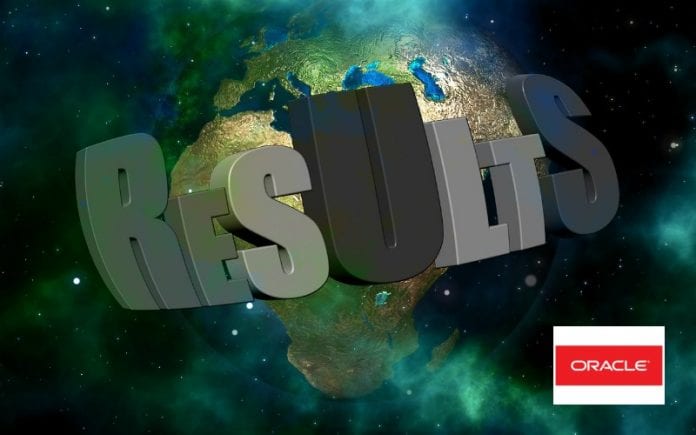 Currency fluctuations made a huge difference to the Oracle Q3 results just announced. Quarterly revenues increased by 4% year over year in USD, but by 7% in constant currency to $10.5 billion. This may seem low, but with its cloud revenues rising 26% in constant currency to 2.8 billion, the overall growth is accelerating and is a new record for the cloud era.
Safra Catz noted, "This strong top-line growth was coupled with a solid non-GAAP constant currency operating profit growth of 4%, but the big story is that our overall revenue growth is being driven by both our rapidly growing Cloud Infrastructure and Cloud Applications businesses. Q3 Cloud Infrastructure revenue was up 47% in constant currency.
"Q3 Cloud Applications growth was led by Fusion ERP, which was up 35% in constant currency and NetSuite ERP which was up 29% in constant currency. Total Cloud revenue which includes Cloud Infrastructure and Cloud Applications is now over $11 billion a year."
While Oracle may have hit revenue expectations, its earnings missed its target, according to Refinitiv. This briefly impacted the stock price, but it quickly rebounded. The reason given by Catz was, "Earnings per share was adversely affected by around $0.05 per share, primarily due to share price declines of equity investments impacted by the widespread downturn in equity markets last quarter." (Source SeekinAlpha.com)
Looking forward, excluding the impact that the Cerner acquisition may have, Catz, expects growth of between 6-8%
Database now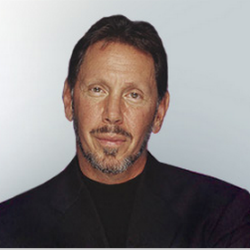 Revenues from database support and cloud services also increased, up 4% over the last quarter. That will soon increase again. Oracle Chairman and CTO Larry Ellison revealed, "In Q3, Oracle completed development of the multi-cloud version of our MySQL HeatWave open-source database. The MySQL HeatWave database is already running in the Oracle Gen2 Cloud. In a few weeks, MySQL HeatWave will also be available in the Amazon Cloud and the Microsoft Azure Cloud.
"MySQL HeatWave was designed to compete with Amazon's version of MySQL called Aurora, Snowflake and other popular cloud databases. What customer and database analysts are saying about Oracle's new MySQL HeatWave database is simply astonishing. Here are a couple of examples of what the database analysts are saying.
"Oracle have shown AWS, Snowflake and other database providers how to design and architect a True MySQL Cloud Database. Customers can expect MySQL HeatWave to perform about 7 times faster than Amazon Redshift or Snowflake at 2-5 times lower cost. The benefits over Amazon Aurora are even greater."
Enterprise Times: What does this mean
Another solid quarter from Oracle, and in these turbulent times, it is not surprising that investments have dropped. That should, hopefully, be temporary. Hopefully, while Catz acknowledged that Oracle had suspended operations in Russia, there was no information on how that will impact Oracle.
Oracle has around 160 employees in Russia and around 90 in Ukraine, according to LinkedIn. What will happen to them, and what is the impact on the bottom line? Considering the size of Oracle, it is unlikely to be significant, but Oracle will lose around 6 billion Roubles in revenue potential, according to TADVISER (2020 figures).
The next real news is the closing of the Cerner acquisition. Oracle has $23 billion in cash and marketable securities, enough to complete the acquisition of Cerner, which Catz hopes to close in Q4. If that fails, it has a huge war chest to consider another option. It will almost certainly have a plan B.