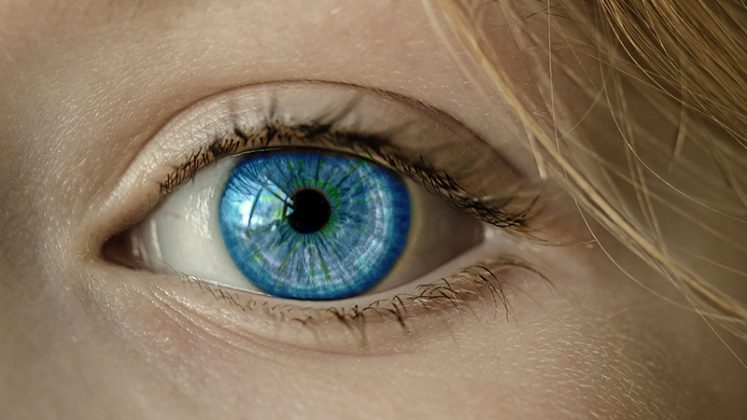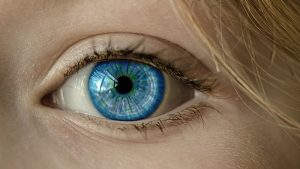 Several interesting pieces of research were published this week. They included MuleSoft's 2022 Connectivity Benchmark Report that showed 72% of organisations' customer interactions are now digital. However, 55% of organisations said they find it difficult to integrate user experiences. Breathe published a long eBook entitled Demystifying payroll for SMEs. It does what it says, information-packed about UK Payroll and a brief look at payroll trends for SMEs.
Achievers
Achievers published findings from its fifth annual 2022 Employee Engagement & Retention Report. It confirmed data from other sources that many employees are looking to move roles in 2022. 49% have already done so.
Where the report has value are the issues faced by employees that are causing them to consider leaving.
78% have had to take on more responsibilities without a pay bump or promotion
76% have worked longer hours
71% of employees said their employer has been unable to find new team members to support them
59% of employees felt their professional development has taken a backseat
50% of employees felt issues in their role due to labour shortages
Achievers' Chief Workforce Scientist Dr Natalie Baumgartner commented: "The continuing pandemic and introduction of the Great Resignation has put a strain on workforces, diminishing company culture, career progression and engagement.
"This spike in turnover and the isolation of remote work has contributed to a weaker sense of belonging for many employees. This lack of belonging is pushing workers out the door as they pursue new job opportunities with the hope of finding a workplace they feel valued and supported in."
The report looks at other factors and compares data from other countries including Australia, Canada, Germany, Netherlands, Singapore, United Kingdom and the United States.
IRIS Software
A report by IRIS Software, based on a survey by YouGov, looked at the crisis faced by SMEs. While one in five wants more support from Government, 61% feel larger firms could do more to support them. 34% would like help with technology investments. Mentoring (10%) and access to business software (8%) are other desires.
Even when the government starts initiatives they are poorly publicised such as the "Help to Grow" initiative. Elona Mortimer-Zhika, CEO of IRIS commented: "These YouGov findings clearly show us smaller businesses need more support at this significant stage in our economic recovery.
"Government backed programmes are vital to the UK's economy. But at the pace businesses need support today, 'Help to Grow' – specifically, 'Help to Grow: Digital' – is not moving quick enough. After a delay of around six weeks, it's finally launched.
"But the gap between what the government can pick up and where private enterprise currently steps in is substantial. There is more that can and must be done by big business.
"At IRIS, we understand the need to move fast to help small businesses navigate today's market conditions. That's why we have our 'Time to Grow' initiative, so SMEs can rapidly receive up to 50% off any of our software products and pursue digital transformation."
Laiye
Laiye announced the release of its ebook "The Rise of Intelligent Automation"(registration required). The book seeks to unravel what intelligent automation is. It is divided into three sections:
RPA: An overview, Looks at the history and evolution of RPA. It covers how the rush to digitise business processes has come at the cost of wider business goals. This is due to legacy RPA lacking the intelligence and integration to support complex decisions.
Intelligent Automation in the four key sectors: Healthcare, Insurance, Retail and Legal sectors. It looks at the opportunities, challenges and how Intelligent Automation can help overcome them to add value to the business.
Five steps to fix business automation: This section highlights five priorities that help businesses pinpoint and enhance business operations, processes, products and services.
NICE
NICE published its first Environmental, Social and Governance (ESG) report. The report highlights key strategies and processes the company has invested in and takes NICE's commitment to the next level by setting ESG goals for the upcoming year.
Barak Eilam, CEO, NICE, commented, "The launch of our inaugural ESG report underscores our unwavering commitment to corporate citizenship. As demonstrated throughout this report, our efforts are resolute, practical and effective. We're proud of our focus on operating with integrity and transparency, creating a better world for our employees, customers and communities."
Pega
A report commissioned by Pega, and based on a survey of customer service agents across six countries by Savanta looked at issues in customer services. Importantly these issues are faced by both the customer service agents and customers.
The report highlights three specific issues:
Only 51% of agents are able to accurately take down information from customers. The reason? 64% say they are distracted.
40% of agents say the speed of resolution is frustrating for employees and customers. 54% of Agents cited the requirement to switch applications to solve issues.
Training or a lack thereof was cited by 51% of respondents, in terms of organisational culture. 43% cited a lack of product knowledge training.
Sabrina Atienza, director, product management, Pegasystems commented: "There's never been a more important time for businesses to arm their customer service operatives to operate as brand ambassadors. Over the last two years, customer expectations have skyrocketed to the point where exceptional service is now demanded as standard across every interaction.
"It's no longer seen as going 'above and beyond' to provide quick, context-aware, empathetic responses – it is expected. As expectations continue to rise, organizations must prepare themselves by investing in the right solutions to deliver the outcomes their customers not only demand, but also deserve — or risk being left behind."
Qualtrics studies burnout
The Qualtrics study looked at the source of mental health challenges for employees. 69% of employees say the lines between work and life have become increasingly blurred. Employees want flexibility they want to be able to:
Choose which hours of the day they work (41%)
What days of the week they work (25%)
The ability to work remotely from any location (14%)
Perhaps it is the latter statistic that is most surprising. Employees want control of their life, balancing home responsibilities with responsibilities at home. For parents, this is even more true.
Benjamin Granger, PhD, head of employee experience advisory services at Qualtrics, commented: "Flexibility has become a buzzword as employees have embraced new styles of working during the pandemic. But it's important to look deeper at what flexibility really means.
"As work and home life have become increasingly connected — and employees continue juggling childcare responsibilities and caretaking needs for themselves and sick family members — they're asking for flexible schedules that fit better with the demands of their lives."
Employers that deliver flexibility are likely to see benefits according to the respondents, it would:
See 55% stay longer at the company
Increase efficiency
Help employees to focus
Bring more attention to their contributions and achievements
UKG looks at workforce trends
In its annual predictions of top trends, the Workforce Institute at UKG identified five top trends:
Employee expectations challenge employer capabilities as the shifting labour market creates ripples across the talent pool
Increasing employee apathy motivates business leaders to invest even more in a people-centric experience
Manager training — including emotional support — and mentorship programs become critical in the fight to retain great talent
Navigating a steep compliance curve: Organisations that proactively stay ahead of the pending legislative "catch-up" come out on top as employers of choice
ESG emerges as a make-or-break asset for business stability and growth
Dr Chris Mullen, PhD, SPHR, SHRM-SCP, executive director at The Workforce Institute at UKG commented: "It's hard to believe that we've been grappling with the COVID-19 pandemic for two years now — and even harder to believe that we've withstood the frustration, grief, and turbulence that came along with it.
"Months of talking about the importance of resilience, engagement, and leaning in to succeed despite the struggles have fed workplace burnout and emotional apathy that leaders must address in 2022.
"We'll also watch as pandemic-era changes — from the regulatory impact of hybrid work and safety mandates to renewed workplace expectations and a shift in the employee-employer power dynamic — catch up with us in the new year and create an added layer of business disruption.
"As we move away from the Great Reset, amid the Great Resignation, and into the great unknown, let us take time to reflect on what has and hasn't worked, respect our unique boundaries and balance of life and work, and reimagine a truly employee-centric future of work."