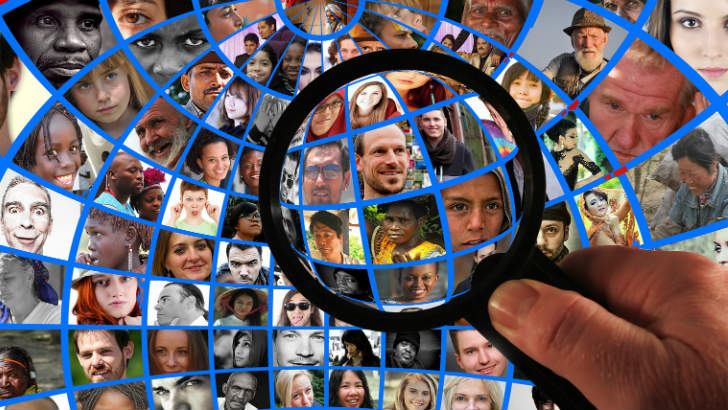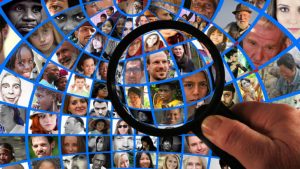 Several research reports this week include a new digital skill Index from Salesforce. The findings are a brutal awakening to the preparedness of the workforce for the digital age. A massive 76% are unequipped for the future of work. Worryingly only 28% are actively involved in digital skills learning and training.
Pick of the week
Based on a survey of over 23,000 across 19 countries, this comprehensive research piece is a wake-up call to business leaders and employees. However, there is hope as Gen Z respondents are far ahead of their older colleagues. 64% of GenZ say they have advanced social media skills, but only 31% say they have the skills currently needed by business. It infers a disconnect between social media for personal and business use, yet the two are intrinsically entwined.
Peter Schwartz, SVP, Strategic Planning and Chief Futures Officer, Salesforce, commented: "There's a gap between the frontier of innovation and the skills necessary to use those innovations. That in itself, is not new. But what is new, is the scope of that innovation, how widespread it is, how it has diffused in every aspect of life. It is hard to do almost anything these days without some form of digital interaction."
Is there a problem in your country?
The Index score overall makes up a mix of scores including:
% very prepared with workplace digital skills now and in 5 years
% very equipped with resources to learn digital skills now and in 5 years
% very actively learning/training on digital skills now and in five years
The overall average Index score is 33, with the United States scoring slightly higher than 36, though Canada is a low 23. South America and Central America seems better prepared, with Argentina (41), Brazil (52) and Mexico (47) three of the highest. In Europe, France (22), Germany (25), Ireland (28), Italy (25), the Netherlands (24), Sweden (30), and the UK (21) are all below average. This is a surprise, with the Nordics region normally scoring highly. For the UK, it is a massive concern that despite the UK Government initiatives such as the recent Skills for life, the index is so low.
Australasia (21) and New Zealand (28) are below average, with countries in Asia such as Singapore (35), Thailand (48) and India (63) the highest overall. Perhaps surprising, and it may indicate a flaw in the research, are South Korea (17) and Japan (15).
The question is whether the answers given in those last two countries are because expectations are higher. It is unclear from the research what the expectation of digital skills is for the workforce.  The UK, aware of its poor record of training people ready for the digital age, is trying to make amends. There is no doubt that the UK has many innovative startups fueled by digital-ready employees, but does the wider population have enough digital skills?
It is a challenge that seems to be global and one that Salesforce is aiming to help with. Kris Lande, SVP, Marketing & Community, Salesforce, commented: "At Salesforce, we've made it our mission to empower anyone to learn and harness the digital-first skills needed for the jobs of today and tomorrow. We are building critical pathways to the new economy by enabling anyone to build a dynamic career, company, and community with Salesforce."
ActiveCampaign
A study by ActiveCampaign of its customers found that those focused on customer experience automation (CXA) expect to double their revenue in 2022 (growing by 100% over the next year). By comparison, those using legacy email marketing, marketing automation and CRM tools saw a typical 3.5% growth. Other findings included:
Automation isn't taking jobs. Nearly half of businesses using CXA report that they now spend more time talking to customers because of time saved using automations.
99% of those surveyed agree companies grow faster by using multiple channels beyond email marketing alone
89% of B2C businesses using CXA also leverage social media to share information with existing and potential customers.
Nearly 80% of CXA users agreed that the technology helps them send highly relevant communications, leading to greater retention and customer acquisition. Personalization is table stakes.
ADP
ADP Research published its Workforce Vitality Report this week. Fourth-quarter US wage growth increased 4.4%. Wage growth for job holders and job switchers hit all-time highs of 5.9% and 8.0%, respectively.
Job holders wage growth for Generation Z (24 years old and younger) saw the largest wage gains in December 2021 at 13.1%. Employment growth increased by 5.0% in December 2021.
Nela Richardson, chief economist, ADP, commented: "Leisure and hospitality, which experienced the greatest job loss due to the pandemic, was a notable exception to this overall trend. While leisure and hospitality led employment gains in the first half of 2021, it is the only industry where job switchers' wages were basically flat on average in December 2021 compared to (the) previous year."
Celonis
Research from Celonis revealed that businesses are hindered by the complexity of multiple systems and processes and lack understanding of their process data. The report from Forrester Consulting is entitled: "Trends in Process Improvement and Data Execution: How Organizations are Improving Processes and Turning Process Data into Real-Time Action" (registration required)
Key findings included:
61% of decision-makers will use or are evaluating process mining in the next 12 months, ranking it the top technology they plan to use to measure or improve their business processes.
71% of businesses use ten or more applications to execute a single process. 72% still use manual methods that limit process visibility.
90% of businesses that use process mining technology are confident they'll hit their process improvement targets this year.
Only 16% of businesses say they have complete visibility into their processes. Just 7% report complete, real-time process visibility.
Wil van der Aalst, Chief Scientist at Celonis, commented: "Process inefficiencies are the silent killers in businesses and they can't be seen without process mining. When process inefficiencies are seen and fixed business performance increases as well as the flexibility to read and react to business disruptions, inflation, pandemics and sustainability requirements."
Corcentric
Corcentric has published a report entitled "The Future of Finance: 360-Degree Cash Flow Visibility and Control!" (registration required). It revealed:
74% of companies do not have a holistic real-time view of cash flow
95% of companies do not have a solution and/or service partner in place for holistic cash forecasting
Nearly 90% are not automating their accounts receivable (AR) and accounts payable (AP) processes
The study revealed that although many companies perceive cash flow forecasting value, there are several barriers. These include the lack of AR/AP automation.
Matt Clark, President and Chief Operating Officer at Corcentric, commented: "Although the pandemic continues disrupting operations globally, it has helped finance leaders recognize the need for improved insights into their operations' cash flow. For companies to meet business goals, they must prioritize optimizing AR and AP systems and processes as much as revenue growth and customer experience."
PandaDoc
Research from PandaDoc revealed that 83% of SMB owners generate all of their company's important documents, whether a sales proposal, new hire form or NDA. More than half of small business owners carry out five functions or more within their organisation. The research also looked at key challenges during the pandemic. The top two were:
48% of business owners and managers mentioned generating revenue
44% mentioned maintaining access to clients/vendors
Key findings include:
A third (33%) of SMB owners would prefer to be spending time on new business development rather than document creation/management
Cost savings are also key for small business owners. 64% feel they could save up to $5,000 per year if they automated document creation processes
Saving time and boosting efficiency are also critical factors. 31% feel these are a digital document workflow's greatest benefits
Mikita Mikado, CEO of PandaDoc, commented: "All-in-one digital document workflow solutions, like PandaDoc, help to make this transition seamless, foster innovation and improve productivity and efficiency for SMB owners.
"With the relentless spread of COVID, piggybacked with labour shortages across most industries, small business owners are struggling. Moving from a legacy, static-based document process to a digital document workflow can help SMB owners meet the challenges of today's workplace environment, simplify operations and help make better use of their time, such as for new business development."
Qualtrics
Research from the Qualtrics XM Institute revealed that Gen Z consumers are the most likely to be upset by a recent interaction with a company or organization and are the least likely to recommend a brand. The report looked at the contrast between Baby Boomers (65+) and Gen Z.
Bruce Temkin, head of Qualtrics XM Institute, commented: "Gen Z has a high bar for speed and gratification, and right now it's clear that most companies aren't reaching it. These savvy consumers are accustomed to instant service, and they will hold companies accountable for their values and service quality, even amid a global pandemic.
"To win in 2022, organizations need to better understand and cater to the needs of these younger consumers, even as those needs shift during different stages of the pandemic." 
Tradeshift
Tradeshift published its Q4 2021 Index of Global Trade Health. It found that the recovery in activity across US supply chains continues to track significantly higher than the rest of the world. While the US is close to the pre-pandemic forecast, China trade suffered a 10 point drop after stricter pandemic measures.
In Europe and the UK specifically, things look worse. A 20 point drop in invoice traffic saw the index fall to 76. In the UK it fell to 49, below the global trend. However, order volumes remain high so it might recover quickly.
Christian Lanng,  co-founder and CEO of Tradeshift, commented: "We saw a massive spike in orders in the second quarter of 2021, and that should have triggered a glut of invoices from suppliers at the end of the year. We're seeing some early signs that the pressure on supply chains is starting to ease, but if invoice volumes continue to follow the current trajectory, then it could be at least a year before we see order backlogs fully subside. "
UKG
The Workforce Institute at UKG unveiled its top trends that will impact the global workforce in 2022:
Employee expectations challenge employer capabilities as the shifting labor market creates ripples across the talent pool
Increasing employee apathy motivates business leaders to invest even more in a people-centric experience
Manager training — including emotional support — and mentorship programs become critical in the fight to retain great talent
Navigating a steep compliance curve: Organizations that proactively stay ahead of the pending legislative "catch-up" come out on top as employers of choice
ESG emerges as a make-or-break asset for business stability and growth
Dr Chris Mullen, PhD, SPHR, SHRM-SCP, executive director at The Workforce Institute at UKG, commented: "It's hard to believe that we've been grappling with the COVID-19 pandemic for two years now — and even harder to believe that we've withstood the frustration, grief, and turbulence that came along with it.
"Months of talking about the importance of resilience, engagement, and leaning in to succeed despite the struggles have fed workplace burnout and emotional apathy that leaders must address in 2022. We'll also watch as pandemic-era changes — from the regulatory impact of hybrid work and safety mandates to renewed workplace expectations and a shift in the employee-employer power dynamic — catch up with us in the new year and create an added layer of business disruption.
"As we move away from the Great Reset, amid the Great Resignation, and into the great unknown, let us take time to reflect on what has and hasn't worked, respect our unique boundaries and balance of life and work, and reimagine a truly employee-centric future of work."