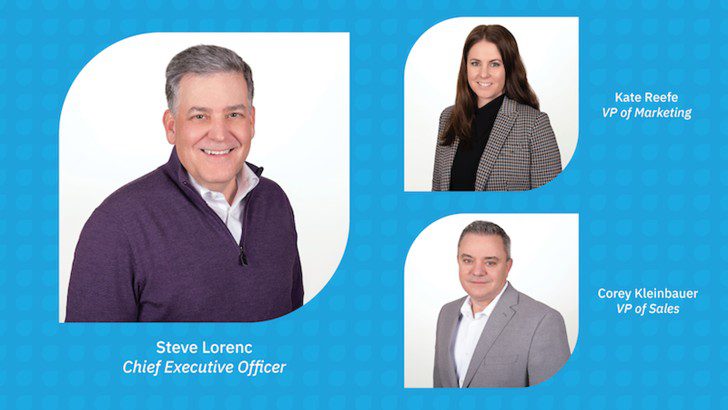 Less than a year after it received its first round of funding from HIG Growth partners, Accounting Seed has changed its leadership. Tony Zorc, founder and former CEO, has helped find a replacement to take the company through its next growth stage. Zorc will step back from an executive role and assume a position on the board.
Zorc, and the investors, have selected Steve Lorenc as CEO and have brought in two other new faces onto his leadership team. Kate Reefe joins a VP of Marketing and Corey Kleinbauer as VP of Sales. The remaining leadership remains unchanged with recent joiners Ryan Sieve, CTO and Brain Wai, VP Finance & Accounting, remaining. Caroline Beatson, who has been with the company for ten years, provides C-Suite continuity.
Who are they?
Steve Lorenc was previously  Chief Product Officer at Insureon, the online marketplace for small business insurance in the US. This is not his first role as CEO, as he founded and led 2nd City Group Inc just over a decade ago.
Early in his career, Lorenc spent twelve years at HP in marketing, sales and engineering roles. Lorenc has deep experience in building SaaS organisations, though his experience internationally seems limited.
Lorenc commented: "Accounting Seed has made impressive accomplishments over the past several years, and I'm thrilled to be entrusted to drive the next phase of growth and extend our leadership position in the market. The added firepower to the leadership team with the additions of Kate, Corey, Ryan, and Brian will help us to accelerate our scale as we meet our growing business demand."
Corey Kleinbauer spent 18 years at SAS, his most recent role was VP, Sales, US Midmarket & SMB, where he oversaw 6 years of continuous growth. Again he has limited experience working internationally, which may mean the focus for Accounting Seed remains within North America. There is certainly a huge opportunity for the leading accounting solution on the Salesforce platform.
Kate Reefe started her career at NASA before working in several marketing leadership positions at companies such as Thomson Prometric, UPS Roadnet Technologies and most recently, Assembly Legal. There, she was Vice President, Growth Marketing. At Assembly Legal, she saw the company grow to have more than 2600 customers and 40,000 users. The variety of roles across most marketing functions will help the Accounting Seed drive growth.
Enterprise Times: What does this mean
With the departure of the charismatic Zorc, will the tone of Accounting Seed evolve? Zorc was involved in the selection process, and this is less about him leaving Accounting Seed and more about moving forward. What that endeavour is, remains unclear: speaker, author or something else?
Zorc commented, "I'm proud of the work we've done over the last 12 years. I'm thrilled with the team, our culture and the innovation we've created in the Accounting SaaS market.
"When I made the decision to transition into my next endeavor, I wanted to build a leadership team that could help us set the stage for another 12 years of scaling. I've had the pleasure of getting to know Steve over the last few months and am confident his leadership, passion for our mission, and deep experience are the perfect fit to support Accounting Seed's accelerating growth."
The baton has been passed to Lorenc and the relatively new team. 2022 could be a pivotal year for Accounting Seed as it looks to fulfil its investor's desires. It will be interesting to see what changes are made and how the organisation moves forward. The focus appears to be on US growth, despite the success that Shane Deacon has had to date in Europe.