Zoho Corp has signed a cooperation and partnership agreement with the Dubai Culture and Arts Authority (Dubai Culture). The agreement aims to support creative entrepreneurs across the country during their first year of operation.
Creative entrepreneurs within the country will need to have a validated trade licence from Dubai Culture to take advantage of the Zoho offers. Once they gain this, they will receive five benefits:
$1,000 worth of Zoho Wallet credits to purchase any Zoho application of your choice to be used for a year
AED 15,000 worth of hands-on training sessions, both virtual and in-person
One-on-one consultations with product experts to choose the right apps for your business
A 10% discount on two subsequent yearly purchases of Zoho products
Zoho will also host networking events and support the creative community associated with Dubai Culture.
The $1,000 will allow startups to purchase Zoho One, which gives access to 45 applications. Alternatively, the startup can select fewer applications from the more than 50 stand-alone apps Zoho offers. These could include CRM, Commerce, Projects, Social and Campaigns (email marketing) for example.
Hala Badri, Director General of Dubai Culture, commented: "At Dubai Culture, we realise the importance of investing in future technology and advanced digital means towards achieving institutional excellence.
"In line with the emirate's directives for a smart, competitive global economy enhanced by advanced technology, and based on our keenness to provide valuable opportunities to support creative industries and talents in the Dubai, we are investing in partnerships with local and international entities to ensure the ease of doing business in the creative fields and enhance the pace of its growth and prosperity, cementing the emirate's position as an incubator for talents and a global capital of the creative economy."
Good for entrepreneurs
The partnership is another building brick towards Sheikh Mohammed's vision when he launched the Dubai Industrial Strategy 2030 in 2016. Innovation needs support, and the Zoho Suite of applications is broad enough to support the many industries that Dubai hopes to foster.
Badri added: "Our partnership with Zoho will enable creative entrepreneurs to leverage the company's rich portfolio of cloud-based business software while gaining a set of special features to help them enhance their productivity and ability to manage their activities in a more flexible and efficient manner."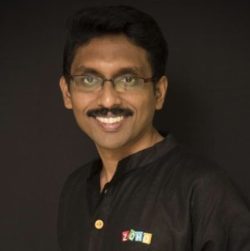 This is a great deal for Zoho that will see it plant roots in Dubai's economy. Hyther Nizam, President MEA – Zoho Corp, commented: "With Zoho, businesses can easily transition online and leverage a unified technology platform to streamline their front-  and back-office operations.
"We are excited to be partnering with Dubai Culture to remove the entry barriers that entrepreneurs face in their digital transformation journey. Those associated with Dubai Culture will be able to access enterprise technology at an affordable rate and automate their business processes, freeing up time for their creative pursuits. We believe that this comprises an important step towards making Dubai a competitive knowledge economy."
Enterprise Times: What does this mean
Interestingly this is a different deal than the one Zoho signed in 2020 with Dubai Economy. (DED). That deal saw Zoho offer $1800 credits, although the subsequent discount was only 5%. What isn't clear is how successful the initial program was and how many applicants have turned into long term customers.
This deal may have the same challenge. However, it appears as though Zoho has learnt from the first iteration and is putting more resources behind the partnership. Most notably, training, consultations, and networking should foster a better customer experience and greater loyalty. It will also allow Zoho to build relationships with those new customers and ensure they use the software successfully.