ProjectManager has launched a new library of featured templates that will help project teams increase efficiency.
The ProjectManager library now consists of eleven templates, of which eight are new. It will add further featured templates during the year.
The eight new templates are:
Implementation Plan for Professional Services
Event Planning
Manufacturing – New Product Development
Change Tracking Log
Issue Tracking Log
Risk Tracking Log
Task Tracking
Project Budget Tracking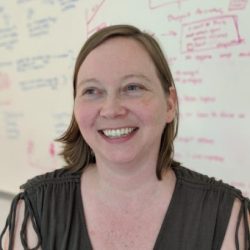 Stephanie Ray, Vice President of Product for ProjectManager, commented: "With the new template library, customers can spend less time figuring out how to structure projects and more time getting work done. And, our new custom templates make repeatable projects easy.
"Both of these advances help to support the unique needs of hybrid teams, which are typically separated by location, work style and role. Adding repeatability and predictability to project plans allow those hybrid teams to be more efficient and coordinated without spending hours on a Zoom call."
Importantly customers can create new templates for re-use, further improving their relevance and capabilities for their businesses.
…and even more project templates
ProjectManager also provides a wide range of Excel, Word and in-app project templates for project teams. These include templates for:
Project Kickoff – 18 templates including Marketing Campaign, Estimate, and Stakeholder map.
Project Planning – 23 templates including Construction Schedule, Event Plan and Project timeline,
Reporting – 11 templates including Change request form, Punch List and RFQ
Tracking – 12 templates including Cost-Benefit Analysis, Gap analysis and Risk Register
Enterprise Times also asked Megan Keup, Product Marketing Manager at ProjectManager, about the announcement. Why are they important?
"We released eight new featured templates and the ability to create custom templates from an existing project. ProjectManager's featured templates give customers a helpful roadmap for getting started, and custom templates let you save a project as a template to share with your team. For example, some teams may want an example of an implementation plan for professional services but not know where to start. The featured templates provide a useful framework, and custom templates allow teams to easily create a template from an existing project to be shared with their team."
Are there more to come?
"We plan to release even more featured templates in the next quarter to expand our offering for customers."
Turning resources into product
ProjectManager has built up a huge library of thought leadership content around project management. The templates are just part of this. The event template is one example of turning content into value-added content. Originally an Excel template, it is now available as a ProjectManager template.
Once activated, it creates an event plan that a ProjectManager user can utilise in five different views: Gantt, kanban board, task list, calendar and sheet. It creates a project with default tasks and sub-tasks that the primary user can delegate to others or manage themselves.
The event plan is divided into four phases, planning, promotion, execution, and wrap up. While it appears to assume a physical event, customers can easily amend and resave the template for hybrid and virtual events for later re-use. The user-created templates do not automatically take all the information from the current project. Users can filter what settings and tasks they wish to include. For example, they can select or deselect:
Task Links
Task Duration
Assignments
Planned Hours
Planned Costs
Tags
Custom Columns
Files
Comments
Project Customer
Project Budget
Charge Codes
Project Status
Task Colours
Users can also copy the project with the same options, not just create a new template but a new project with the latest release.
Enterprise Times: What does this mean
The advantages of using a project management tool over an Excel spreadsheet are obvious. The ability to move between a Gantt chart, Kanban and spreadsheet view enables users to work in the most efficient way for each interaction. In evolving these Excel and Word templates into reusable product components, it is a natural stepping stone for project teams to invest in ProjectManager. This is one reason why the company is now completing this work.
ProjectManager is starting to leverage the value of the content it has created over several years. With a 30-day free trial available, it will hope to attract more customers to its solution in the coming months.
As ProjectManager adds new templates, it may need to address how it displays them for users. With more than 60 templates already available, a customer may want to see a list of templates they are most likely to use or the most popular. Also, will it update the existing templates as new requirements or innovations emerge? Will it create a library or even a marketplace that customers can share or sell templates to each other?