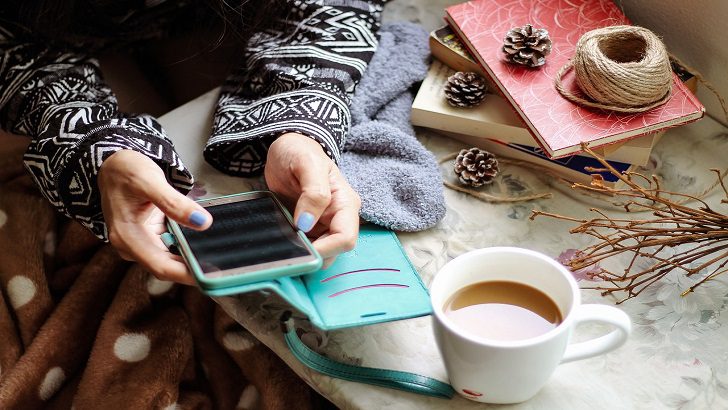 Firework has been selected to support Unilever's Positive Beauty Growth Platform. The invitation to collaborate follows Firework's participation in the global consumer-goods giant's Positive Beauty Growth Platform. The platform is supported by Unilever's Beauty & Personal Care Division and The Unilever Foundry, Unilever's collaborative innovation network.
"Building a thriving two-way relationship with the global startup community helps power experimentation, deliver business solutions and fuel growth. This is the Positive Beauty Growth Platform. In areas like social commerce, harnessing the disruptive approach of startups like Firework, a definite rocket-ship we've been watching. The partnership will help us pioneer revolutionary consumer experiences!" said Baz Saidieh, head of The Unilever Foundry.
By 2028, industry analysts project the global social commerce market will reach nearly $3,370 billion by 2028. The Beauty & Personal Care segment is expected to rise by 30% between 2021 and 2028.
The Positive Beauty Growth Platform sought the right collaborators at the "forefront of innovation and technology in the beauty industry." Firework's planned partnership with Unilever provides the opportunity to collaborate with some of the world's top beauty brands.
Firework shortlisted from 300 companies
"The opportunity has already been so valuable for the Firework team. We loved working with Unilever and hearing what within our product resonated with their Beauty & Personal Care stakeholders. We were happy to present the solutions we can offer to accelerate innovation in social commerce.
"We look forward to providing the greatest and most innovative value we can to Unilever's Beauty & Personal Care brands. We're so excited to see what this partnership manifests in 2022," said Vincent Yang, co-founder and CEO of Firework.
The shoppertainment platform provider was shortlisted from around 300 leading social-commerce specialists. The shortlist spanned startups to scaleups in the livestream commerce, shoppable media, group buying and gaming commerce fields. Firework was selected alongside a handful of collaborators to explore a partnership with Unilever.
"We would absolutely recommend the Positive Beauty Growth Platform as a way to engage Unilever to our contemporaries. It allowed us to have our solution be evaluated by the senior executives, and those experts gave us invaluable feedback. Additionally, input on how we could collaborate together," said Jerry Luk, co-founder, president and COO of Firework."
In 2021, Firework signed agreements with Albertsons Companies, Heinz and PGA Tour. The company also received a landmark investment from Amex Ventures. Livestream has set out to redefine the way retailers, brands and publishers engage and build relationships with customers.
Enterprise Times: What this means for business.
Social media has had a massive impact on the world of retail and once again elevated the importance of content. It is delivering content that creates engagement with customers and prospective customers. Content that contrasts a brand against its competitors. What's impressive is the length that Unilever went to find a partner to 'educate' and support their social media activities.
Reviewing 300 entries into a beauty parade is a remarkable feat for any enterprise, even Unilever with very deep pockets. For both parties, it should be a win-win situation. Unilever should be getting raw grassroots intelligence that will shape the direction and perfection of their various beauty brands.
For Firework, it's an opportunity of a lifetime, to work with one of the world's major beauty brands. Firework was appointed to help Unilever support and future-proof the company's Beauty & Personal Care brands. It will be interesting to see the fruits of this partnership's labour in a year's time.