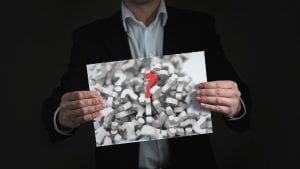 This is the 29th in a series of business tips from industry leaders that Enterprise Times has interviewed.
Enterprise Times spoke with Ryan Buma, the new CEO of Project Manager. Buma has been an executive on a board, an advisor to a board and is now a CEO. Enterprise Times asked him How he knows he has the right non-execs and how do you get the best value from them?
"It takes time first of all. Time to understand, time to build trust. What I look for in a board member is something that's going to come and add value to the business, Somebody that's willing to come in there, deep dive into our business, if there's an issue or concern or an area of growth that we want to do that has some expertise and wants to get down and dirty and help us out. For me, I can see those people and evaluate those people very, very well.
"There is a part of a board member also has to keep an eye on that we're running the business properly. We're doing all the right things. We're taking care of our people correctly. And, we're just behaving as a proper software company. Those are also criteria I look for in a board member.
"Then lastly it is someone that can mentor me, because I have a lot to learn. We all have a lot to learn in life. So people that I can learn from and grow from."