You're looking at your sales pipeline for the next quarter. You notice an important skills gap you would need to hire if your business were to win the deals that are forecast to close in the period. If you don't start the hiring process now, you won't have enough people with that skill to support all the work you might have. It takes a long time to onboard someone. But at the same time, you've been burned too many times by forecasts this far out. It might be safer to wait until the deals are about to close. But then you might not have the resources you need to successfully deliver value to your customers, if all those projects start when the sales team says they're going to start.
If you've been in a situation like this before, you're not alone.  Reactive resourcing is a challenge in a lot of professional services organizations. Resource managers don't necessarily want to wait to make important hiring, training, and staffing decisions. They want to be proactive and strategic. But they either can't see important information they need or they don't trust the information they have to make a confident decision. Which is understandable, but waiting too long does have a cost.
When an organization fails to proactively plan for future demand and projects in the pipeline, people with the right skills can be tied up elsewhere when a project comes to fruition. First, the client ends up with people who don't completely know what they are doing. Then, when the project veers off track, highly-paid senior people or outside contractors have to be brought in to put out the fire. Projects like this eat time and money and they also disappoint the customer. Getting the optimal resources on projects in a consistent and predictable way is key to ensuring your customers are satisfied.
Key challenges for resourcing managers
Sometimes, resourcing managers end up responsible for issues that they simply don't have the tools — or time — to fix. Many times, the issues that lead to project failure can be resolved before they even happen. If the business had adequate visibility into resource availability, skills, and demand, they could anticipate the conflicts which impact project success, and ultimately, the bottom line. Below are five issues that should be resolved if your organization is looking to foster a proactive, confident, and predictable approach to resource management.
1. Can't see the pipeline
Too often, resourcing managers don't know what sales is doing. They can't see which projects are about to be sold. They don't know what the proposals involve, and they don't know the likely start dates. Where sales and resourcing have become siloed like this, it appears that sales throw last-minute projects over a fence at resourcing.  Furthermore, projects begin before they can be strategically and confidently resourced.
2. Can't trust the information
Sometimes resourcing managers have access to a system that purports to show the pipeline, but they don't have faith in it. It may suddenly and unpredictably change, be out of date, or just be plain wrong. The lack of one source of truth can lead to confusion and reduced confidence in the data at hand. Additionally, there are times where information is not being regularly updated by both the resource and delivery teams This leads to silos and an incomplete vision of the future.
3. Can't see resource availability
Resourcing managers don't know what the availability is of resources going forward. Sometimes, people are actually free but appear engaged. People are logging time against projects they were never assigned to, or on internal-facing work. Sometimes people look as if they are available but are actually already resourced. That could be because projects frequently continue past their scheduled dates, or because it is hard to see when people are unavailable for other reasons. Sometimes area managers are responsible for logging the availability of 'their' people but they like to keep them in reserve.
4. A limited view of resources
Getting the right skills on projects can be a challenge when resourcing is decentralized. Access to critical resource information (such as skills, availability, and experience) before a project gets underway allows resource managers to strategically assign team members with the highest probability of a successful and profitable project delivery.
5. A poor view of how resourcing impacts the financials of the project
Giving resource managers visibility of the average margin of projects, and of the expected margin of each specific project can help to make them aware of the financial impact of putting different kinds of people on the project team.
How to solve
Technology, such as PSA, is a vital basis for solving the challenges mentioned above. PSA provides resource managers a reliable, up-to-date, and complete source of truth. An essential component of optimal project assignment. Spreadsheets are not adequate, and homegrown systems quickly get out of sync with what the business needs.
PSA will serve as the collaborative hub between resourcing, sales and delivery teams. Reducing silos and variance between what is sold and what is actually delivered. However, technology won't solve the problem alone. The business processes must support a more streamlined way of working. Acting as a guide, PSA allows resource managers to more effectively get the right resources on the right projects, ultimately driving success, profitability, and customer satisfaction.
1. Better visibility of pipeline
The sales and resourcing teams should have access to a real-time source of accurate information about the pipeline. What stage are prospective deals at? Once they reach the stage where they are very likely to come in, the resource managers can ensure that they understand what the proposal involves, what value the customer is looking for and what kinds of skill sets will be needed.
2. Close dates cannot slip
Where deals are close to being signed, the sales team should make clear to the prospective customer the importance of assigning a start date and sticking to it. This will allow them to get the highly skilled team that is assigned to them. Getting this in place helps to create a virtuous cycle where salespeople understand the impact of effective collaboration with resourcing.
3. Monitor rates of billable utilization
PSOs which adopt high-performing PSA  find they get a more accurate view of which resources are both over or under-utilized. In addition, they can see where there is an opportunity to move resources to high priority billable work. Spreadsheets or inadequate systems may show an inaccurate or delayed view of resource utilization rates. PSA makes it possible to see the rates of billable utilization and how they vary across the organization. It is often the case that internally-focused work or non-billable work on poorly estimated projects are absorbing large amounts of time.
4. Engage constructively with service professionals
Resources are not cogs in a machine. They are individuals with different traits and talents. Resource management is in part about helping people to develop their careers and grow. A good PSA will allow communication to become a two-way street. What kinds of projects are people interested in? When are they available? Building teams with the right mix of skills and experience allows people with in-demand skills to pass them on to colleagues.
5. Maintain high-quality data
It is much more effective to keep errors out of the system than to fix them later. PSA acts as a data governance system, flagging inaccurate, or even impossible data in real-time. For example, a good PSA won't allow people to log hours against projects they weren't assigned to. It provides a real-time view of when resources are expected to roll off of current projects. Occasionally, the initial resourcing estimate on a project changes once the project is underway.
Without a system tracking current effort-to-complete and resource capacity, resource managers may make project pipeline decisions based on out-of-date availability, putting future projects at risk. PSA provides a holistic view of projects, so resource managers can make more impactful and informed decisions. Assignments are no longer made in a silo or based on gut instinct.  PSA provides resource managers with project financial data, allowing them to see the impact of resourcing decisions on profitability.
Final thoughts
Some resourcing managers are forced to resource reactively because they simply don't have the tools to do things differently. It takes technology and streamlined business processes to get that forward-looking view which allows a more proactive approach. That proactive approach means resourcing managers can make better decisions sooner and deliver a more consistent result.
---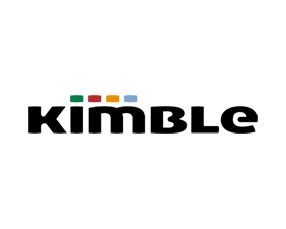 Kimble Applications helps professional service organizations run their project-based businesses better. Global leaders in consulting, software, and hi-tech such as NTT Data, Sage, and Canon use Kimble to optimize resource utilization, profitability, and business scalability. Kimble is the only leading software vendor that focuses exclusively on professional services automation (PSA), putting all its energy into innovating features and easy-to-use functionality that improve team collaboration and efficiency around the key services processes. Built to work seamlessly with CRM, Kimble drives a forward-looking focus and more timely decision making with intelligent insights and guidance.