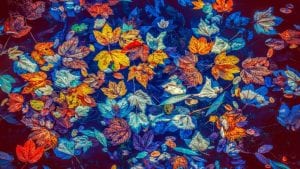 FinancialForce Fall 21 delivers a wealth of updates, including two new solutions, one is  FinancialForce Services CPQ. The release adds a wealth of updates to both the ERP and PSA solutions. The FinancialForce strategy is focused on four areas Digital Business, Innovative Experiences and Customer Insights. With this latest, major release, the company has delivered against all four areas. In addition to Services CPQ, the other major announcement is the general availability of Customer Success Cloud. Tony Kender, CRO at FinancialForce, spoke to Enterprise Times about this ahead of Summit X earlier this year.
Dan Brown, Chief Product and Strategy Officer at FinancialForce, commented, "The pace of change has never been faster. Organizations need to be more agile and customer-centric than ever to meet the evolving demands of the market. Our Fall 2021 Release enables organizations to get the very most out of their ERP and PSA solutions. It gives them everything they need to run their operations digitally so they can adapt to change and truly put customers at the center of everything they do."
Brown also revealed that with the Winter 22 release, FinancialForce would align its product releases with the Salesforce ones, three rather than four releases a year: Spring, Summer and Winter.
The Customer Success Cloud
According to Dan Brown, the intent of the new application is: "digitising and creating experiences for the enterprise to achieve outstanding customer success." FinancialForce has tied the operational elements within its PS Cloud solution to help to measure and improve customer engagement directly. That link has always been there. Deliver a good project, and the customer will be happy.
However, with Customer Success Cloud, organisations can better measure those customer success metrics and understand what levers they need to move to improve them. Daniel Pink views that everyone in an organisation sells to customers. It is possibly even more true that every employee can and should contribute to customer success.
The new solution has a consistent look and feel and is built within the Salesforce Lightning UI. It is easy to navigate across and between solutions. FinancialForce believes that the solution contributes in five ways to integrating the PSA to customer success.
Operationalises best practices across the organisation
Delivers a single view of engagement across the customer and project lifecycle
Engages resources from across the company, including sales operations, success and support
Highlights and therefore enables actions on signals to ensure success
Delivers an understanding of the cost of service and thereby helps to monetize customer success
This is the first version of this application, and there is more to come. Brown omitted the interaction with Finance functions, but they too have a role to play, especially accounts receivable function.
Platform improvements
Besides building everything new within the Lightning Experience, FinancialForce continues developing and improving the UI using new and re-imagined Lightning features. It has introduced a new navigation quick link card. Initially located with the resource management screen, LEX components can be added anywhere in the applications and are customizable for each role or user.
Lex enables FinancialForce to deliver a fully flexible UI that can meet the needs of any individual within an organisation, enabling them to work efficiently. Other areas improved with new UI features include bank reconciliations, automatic write-offs, services billing, as well as put away & shipping queues.
PSA
Besides the UI improvement, this is a less significant release for the Professional Services Cloud. There are enhancements to the resource management capabilities, especially around skills and intelligent processes. There are now additional weighting options within the intelligent skills matching solution at the project level. It is an area that Brown intends to continue investing in.
Should skills reside in an HCM system or elsewhere? Brown made a powerful argument when asked about this. He commented,
"Number one, it's the taxonomy definition. Number two, it's getting all the information in it. And number three, it's figuring out what to do with that information, which is a resource management problem."
He noted that the first is an HCM challenge, the second draws from many sources, and the third is about resource management, a PS Cloud ability. He concluded,
"The name of the game is using that information is great if you have a skills repository. It's even better if you're keeping it up to date. But it's completely useless if you're not applying it to the work."
The updates that FinancialForce offers is the third, though there is still a question of who should own the ontology.
The improvement for intelligent processes includes a "next best action" for consultants to update their skills based on the previous assignment. Often systems do not capture the skills learned during a project, and PS cloud will now have the ability to prompt the consultant to do just that.
ERP
FinancialForce continues to deliver against its multi-everything strategy. That is multi-entity and multi-country. It has added new localisations, improved customer engagement and enhanced the recently launched next-generation financial report builder.
There is support for the multi-company journals. These will speed up the period end process for financial teams and reduces the risk of errors. Other feature updates include,
Automatics AR cash write-offs, using thresholds for companies and currencies during the matching process
New localisations for Germany, Norway, Sweden, and Belgium
A new revenue true-up capability with Revenue Management that will account for currency movements
Consolidated financial statements across multiple currency entities
Support for French and Spanish financial statements in the next-generation financial report builder
The future
In the coming months, FinancialForce will also unveil a new Financial Planning and Analysis module. In the first instance, this will include a multi-level budget planning capability. It will support scenario planning, approval workflows and several ways in which users can add their budgets
Enterprise Times: What does this mean
There is a lot to ponder about this release. FinancialForce continues to enhance some of its recently released solutions, release new capabilities and add teasers about new capabilities. Dan Brown is achieving this at a rate that the company has never achieved before.
The solution is rapidly becoming global, with more localisations added with every release. While it may be a while before it catches up with NetSuite's localisations, it is certainly outstripping Sage Intacct in this area.
The changes to PS Cloud, whilst small, are significant in how they will impact customers. The Customer Success Cloud and Services CPQ are huge pieces of functionality that offer a competitive advantage to FinancialForce against many of its competitors.
The move to three launches a year is also sensible. In the past, there has often been a weaker product release. One suspects that now, every release will have something significant. That speed of output may also increase, as Dan Brown noted, "We are ramping heavily from an R&D perspective. Our organisation is going to grow by (around) 30% over the next six months." It will be exciting to see what Dan Brown achieves with the additional resources.